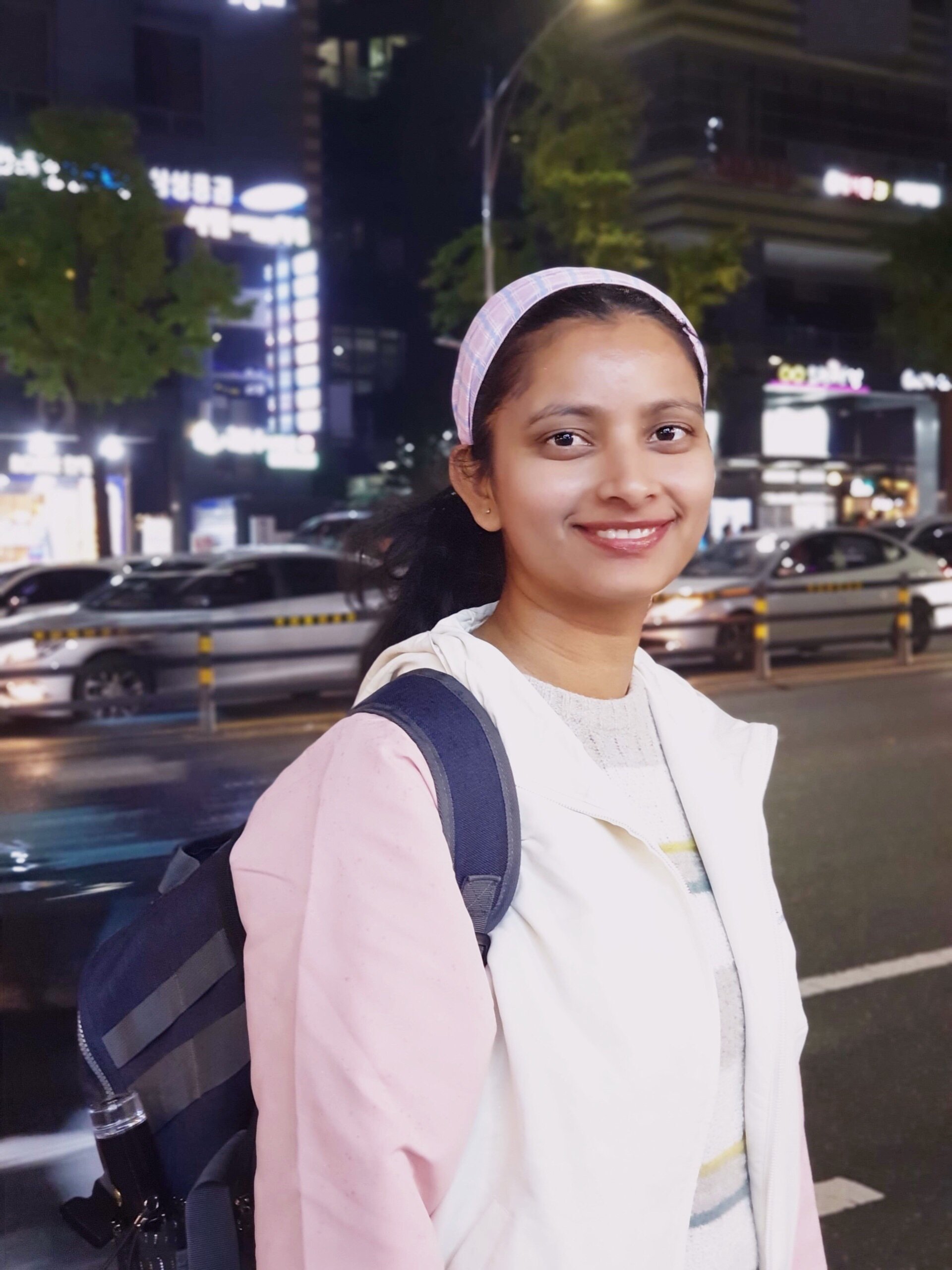 Master student, Seoul National University
No problem is bigger than your genuine determination in achieving solutions.
I am a civil engineer and I am seeing forward to set a benchmark for all the girls out there in my society to be technologically and technically equipped and make my intangible knowledge transfer to the tangible infrastructure development like bridges, roads to let others walk to achieve their dreams.
WHY DID YOU CHOOSE THIS FIELD?
since my early childhood, I dreamt of being a civil engineer and the role model behind was my grandfather. I have closely observed and also seen many children not able to go to schools because of the poor accessible roads and even not having the roads. To get an education, they need to walk almost 8 hours per day and this is the saddest reality still in some parts of my country(Nepal).lack of quality construction is still a challenging out of them. These all scenarios in front of eyes has always pushed me in achieving to be a civil engineer and still pivotal changes have yet to be done to make revolutionary changes for the betterment of mass of the people
WHAT DO YOU LOOK AT & THINK, "I WISH YOUNGER ME WOULD HAVE KNOWN THIS WAS POSSIBLE?"
Being a girl and going out of the country to pursue a higher degree is still a myth for many girls in my society but walking out of all the odds is really possible if we are really determined and believe in ourselves
WHY DO YOU LOVE WORKING IN STEM?
Honestly speaking, working in STEM has helped me to think critically and solve the problems mathematically and on a logical basis. Even being in the construction field, it has always made me think of eco-friendly construction and a better understanding of the environment with the engineering field. Infrastructurally underdeveloped society and people being the victim of these all have awakened me up looking forward to changing their life and lifestyle to some level
BEST ADVICE FOR NEXT GENERATION?
No problem is bigger than your genuine determination in achieving solutions. Find the field where you are interested and can be done something valuable even starting at a small level.
When you want something, all the universe conspires in helping you to achieve it.