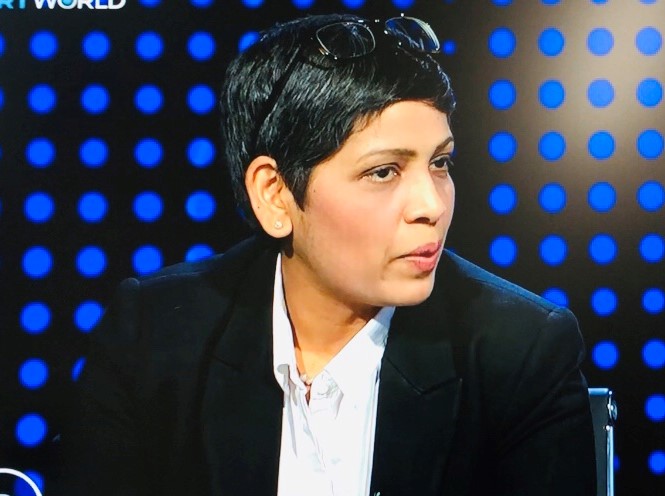 Senior Lecturer, Leader of Genome Engineering Lab, University of Westminster
Follow this cycle: Think, Question, Collaborate, Struggle, Try, Create, Reflect, Share knowledge.
I am a senior lecturer (associate professor) in Life Sciences and the leader of Genome Engineering Lab at the University of Westminster. I completed BSc in Biotechnology (University rank) and Masters in microbial gene technology at Madurai Kamaraj University, India. I was awarded the Council for Scientific and Industrial Research fellowship and lectureship and selected for PhD through a highly competitive national process at the premier Indian Institute of Science (2007). In addition to publications such as JBC, FEBS letters, Vaccine Immunology, my PhD thesis was published as a monograph by Lambert academic publishing, Germany. I worked as postdoctoral fellow at the institute for molecular cancer research, University of Zurich. After a maternity career break of 5 years to raise my son and a year of part-time visiting lecturer role, I joined a full-time member of faculty of Biomedical Sciences in Oct 2017 at the University of Westminster where my time is divided between teaching and research. I also lead the Genome Engineering Lab (www.westmingenlab.com) which focuses on application of CRISPR genome editing technology in assessing human DNA repair networks as therapeutic targets. Our facility not only uses genome engineering technology extensively but also trains students at all levels to excel in it. In the recent past, my lab has received several fellowships and awards including the best project award from the Royal Society of Biology. I introduced CRISPR genome engineering technology to both teaching and in research at the University in 2017 and ever since my laboratory has won several awards: Royal Society's top project award at the house of commons, UK parliament, 3 continuous years of the 125 fund, Genetics Society summer grant among others. I have been chosen by the University to undertake Aurora Advance HE women leadership program in higher education and currently serve as an Aurora-UK role model. I am the convener of the institute of Biomedical Sciences (IBMS) accredited short course in human genome engineering. I conceived the "gene editors of the future" student training and development programme and awarded £25,000 this year. I have been awarded the highest honour of the University "the Vice-Chancellor's WestminSTAR award", Women of Westminster award and individual award for teaching excellence in the years 2018-2020. I am a London STEM ambassador, Aurora AdvanceHE UK women leadership in higher education role model. My laboratory continuously contributes to knowledge exchange and public engagement activities. Few examples include invitations to join Sky News Round Table (Dec2019),"Docuseries" commissioned by Bloomberg corporation (April2020) and appearance in the University's impact magazine (April 2020). I am a member of learned societies including, Genetics Society, Royal society of Biology, British society for Cell and Gene Therapy and Pharmacogenetics and stratified medicine network.
WHY DID YOU CHOOSE THIS FIELD?
I was born in a remote village in India to well-educated ambitious historian parents. In spite of all shortcomings, their perseverance and sacrifices were the reason behind my little steps towards a career in science. The long (4-6 am is my morning study time) early morning conversations with my Dad about the science behind practices instilled strong beliefs in science and scientific facts that urged me to seek truth behind cultures and traditions. However, my interests in dance and music continues till present. I chose to join Bachler degree in Biotechnology (a rare opportunity those days) in Kongunadu arts and Science college Coimabtore, India. I was introduced to the advances in molecular biology and plant tissue engineering at this UGC college excellence, I received University ranks and several awards throughout my studies. Microbial Gene Technology at the famous Madurai Kamaraj University was introduced to me by my good friend and competitor in studies Dr. S.R. Madhan Shankar (currently the Dean of academics of Kongunadu Arts and Science). The 2-year study though very expensive, caught the attention of my middle-class parents, who braved to face the financial strains that it might impose on them.
It feels like it was yesterday my parents dropped me at the calm, tree-covered IISC campus in August 2001. My childhood in a remote village was spent mostly watching diverse plants and animals that lived in the woods around us. Naturally attracted to the science behind life forms, I began my doctoral studies with little understanding of what is expected, merely possessing a child-like enthusiasm for cell biology and cancer research. It became soon apparent that it was indeed a privilege to be surrounded by the great scientists and focused and determined students of the Department of Biochemistry (BC). There was always something to learn and to get inspired, from every person at every corner of our magnificent institute.
Firstly, my PhD supervisor Prof Anjali Anoop Karande, her soothing smile and encouraging nature was a matchless source of energy and wisdom. She possessed the grace to handle students from diverse cultural backgrounds and supported young people by providing necessary scaffolding until they reach their goals. My doctoral studies involved interdisciplinary collaborative studies of the structure-function relationship of the deadly toxins of the Indian licorice plant Abrus precatorius. For the first time in literature, I generated and demonstrated neutralising potential of monoclonal antibody D6F10 against Abrin, one of the most potent toxins found in nature. My research work was published in internationally reputed journals and as a monograph by Lambert academic publishing company in Germany. I have been so fortunate to have an amazing bunch as batchmates of 2001, who lift each other up through the hard times, which continues till date.
Topics like agrobacterium, recombinant DNA technology, cell cycle, protein sorting and degradation, arms of the immune system, DNA damage response and drug discovery, taught during the research training program by seasoned experts from different departments of Biological Sciences, instilled special interests in certain areas which had significantly influenced my career path as a researcher. The multitude of opportunities to hone graduate attributes were surplus, including weekly lab meetings (special thanks to Prof Savithri for the constant support), cross-group data presentations, seminars, colloquia and the list is endless. In a nut shell, surrounded by world-class, brilliant and hard-working researchers, I would describe my time at BC as intense, liberating, challenging and fun. I was pushed to be better at all stages and together with the unique life experiences, my stay at IISC has been truly transformative.
Despite the wider perception that a doctoral student must eat sleep, and breathe the dissertation, IISC campus encouraged us to have a life outside research within the campus- that offered health care to recreational facilities- which was a haven for safety and security at the heart of a happening city. IISC continues to provide grounded, holistic education with wide horizons and opportunities, so that people from every background realise their true potential and in turn contribute to a richer and happier society. I am proud to state that the foundation for qualities of service to society, persistence and perseverance in me were laid right here at the campus of our legendary institute.

My career journey outside India has been rewarding too, mentoring is the most valuable thing I received at the places I have been associated with. I will share the remarkable journey of becoming a mum and sustaining a career in science at another opportunity.
WHAT DO YOU LOOK AT & THINK, "I WISH YOUNGER ME WOULD HAVE KNOWN THIS WAS POSSIBLE?"
A five year career maternity break and within 2 years of return to academia receiving the vice-chancellor's WestminSTAR, the highest award of the Univeristy and individual award for teaching excellence in the same year.
WHY DO YOU LOVE WORKING IN STEM?
As a teacher of STEM discipline in Higher education and within research I find myself seeing STEM not as subject but as a mindset. Creating spaces and opportunities for students to collaborate and create is the most wonderful part of my profession. I wake up to new challenges, new solutions and the better us every day.
BEST ADVICE FOR NEXT GENERATION?
Follow this cycle: Think, Question, Collaborate, Struggle,Try, Create, Reflect, Share knowledge
"You educate a man; you educate an individual. You educate a woman; you educate a generation." ― Brigham Young