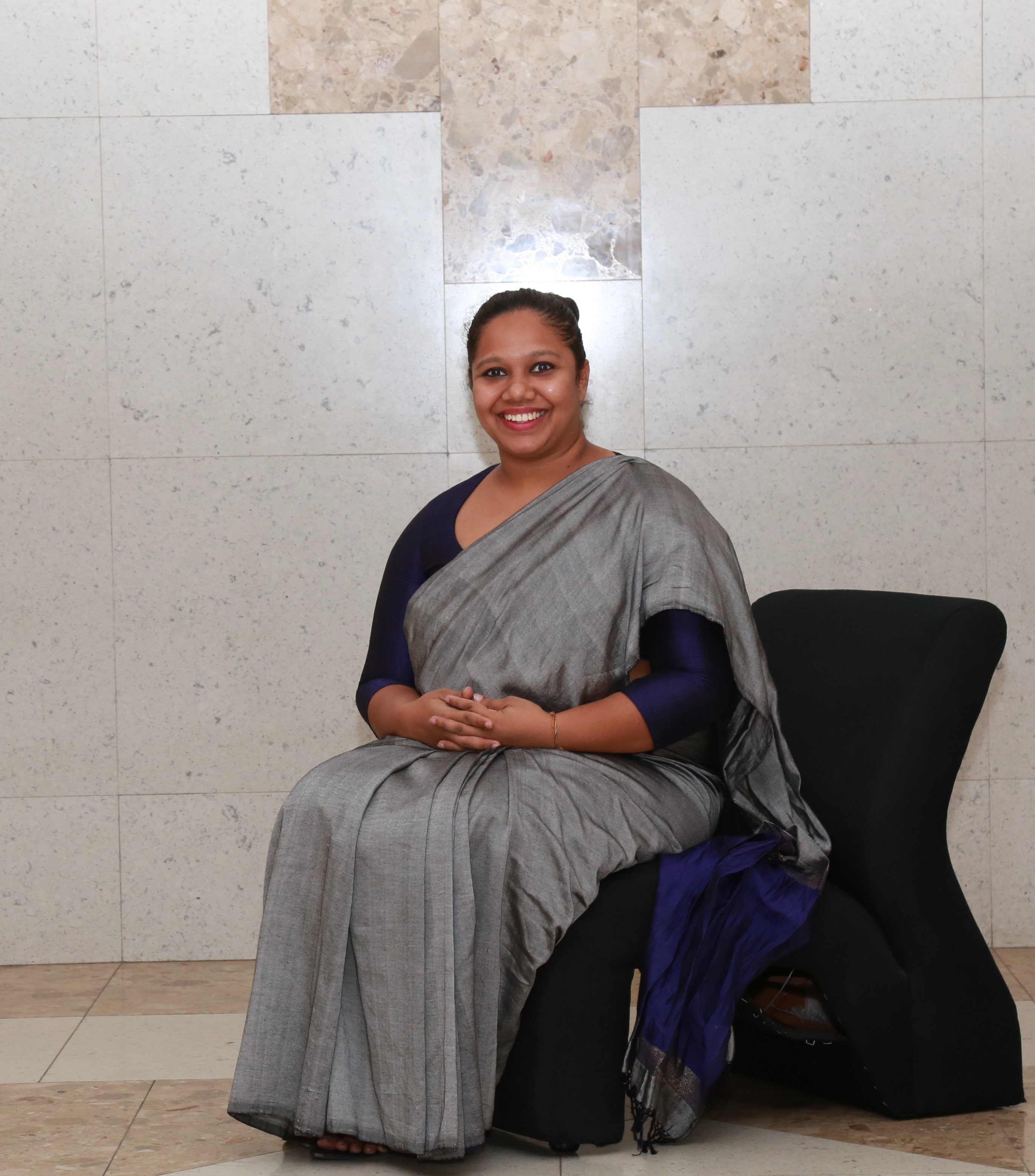 Kamburugamuwa Gamarachchige Anushika Udari
Assistant Director - Corporate Communication of Public Utilities Commission of Sri Lanka, The Electricity Sector Regulator
Read, read and read. Absorb knowledge, so that you know things better and understand things around you better.
My job involves: building the brand of the organization and individuals, creating media strategies, managing media campaigns, creating content to aware stakeholders of the electricity industry in Sri Lanka about the regulatory tools prepared by the regulator and managing crises situation when and where necessary.
WHY DID YOU CHOOSE THIS FIELD?
I was a girl who did not know what exactly I want or want to become. But, I was very active in school held various posts in many different societies and was a senior prefect as well. It's my mother and father who pushed me to join the Sri Lanka College of journalism as I was very active in the media society at school. I wanted to be someone who knows issues (be it economical, social or political) and voice those issues for people who are voiceless with a creative and innovative way in free mind. I guess I grew my skills in communication, media, event handling from school and nurtured through my Diploma in Journalism. I never wanted to do a desk job. I gained my professional qualification in Human Resource Management, thinking that would help me understand people better. I was with ETV - A Sri Lankan Television Channel and LBO - Sri Lanka First Financial News website for more than 8 years as a Financial Journalist cum Editor where I held many positions in television production, newsroom and editorial. A tough and challenging job, but I enjoyed every bit of it. One of the toughest decisions I made was leaving journalism and becoming a corporate communication personality when I was highest in my career in journalism. But I do not regret it. Public Utilities Commission of Sri Lanka has given me the opportunity to explore another career and become the best of the best in that path. I now can do things impacting to many lives of people through this position as aware and helping people on regulatory tools of the industry helps people to solve their issues and to contribute to the industry as well.
WHAT DO YOU LOOK AT & THINK, "I WISH YOUNGER ME WOULD HAVE KNOWN THIS WAS POSSIBLE?"
I don't think there are such. Because I realised what I wanted to become at a quite young age. I wanted to do the best for me, my family and to the society and every challenge that gets in the path made me go beyond the extra mile in work.
WHY DO YOU LOVE WORKING IN STEM?
All disciplines of science, technology, engineering, and mathematics help to make better communication with and for stakeholders. Advancements in science and technology have made a great impact on the way we communicate, leaving us with no choice but to embrace this inevitability. Over the years, communication methods have evolved from simple text messages and audio calls to more efficient video calls and chat platforms which offer other communication services. The impact of technology on communication has influenced both individuals and businesses. Especially technological advances for the communication field has made our job easier where we have the space to be creative and to do best in communicating to a larger audience. So it is very exciting to work in an era of technological transfer and I am looking forward to more developments where we can make sure that the right message will reach the right person
BEST ADVICE FOR NEXT GENERATION?
Read, read and read. Absorb knowledge, so that you know things better and understand things around you better. Being a STEM or connected to STEM will make you stand out from the crowd. Always wear confidence like a dress and do best in what you do, that will make you irreplaceable. Don't worry about standing alone in society if people give you a hard time. As I believe, standing alone means, you are confident enough to handle things by yourself.
There's only one you, understand who you are, you are uniqueness. - Priyanka Chopra Jonas