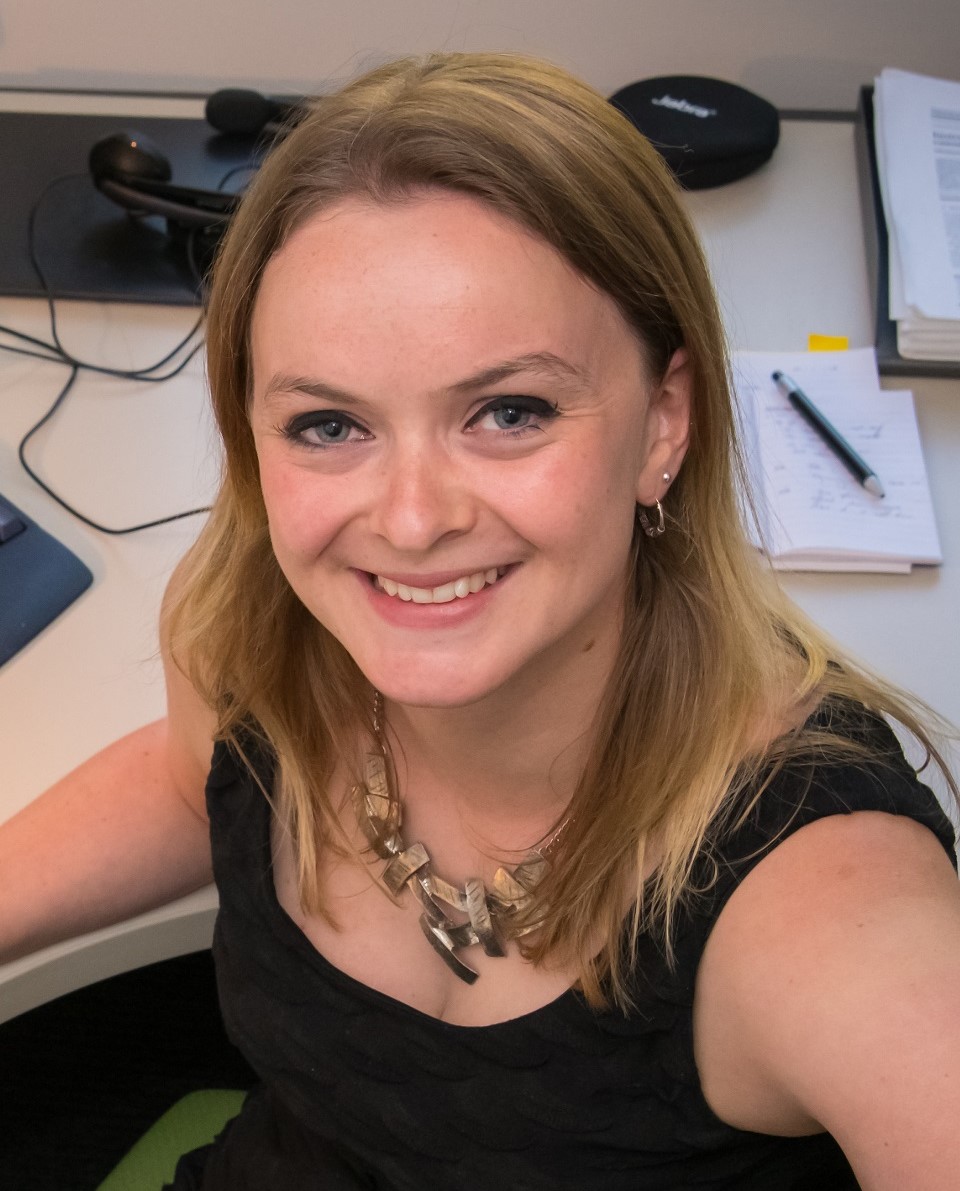 Biostatistician, University of Melbourne
Have confidence in [your] ability. As a woman working in mathematics, [you] do belong and [you] can succeed.
I am a consultant biostatistician at the University of Melbourne. I help clinicians, public health researchers, psychologists, social scientists and many other people undertaking public health research to answer questions relating to health and behaviour. I help design studies, develop tools to collect data, choose appropriate statistical techniques to analyse data, conduct the analysis and assist in interpreting and reporting research findings.

I like to think of myself as a GP of science. I help people answer health research across a broad range of topics, including cancer, heart disease, obesity, diabetes and infectious diseases. I have a broad toolkit of statistical techniques at my finger tips to help health researchers. However, sometimes I have to draw on the expertise of my statistical friends with specialist skills for more involved studies, just as a GP may have to refer you to a specialist to deal with a particular health issue.

My job involves a blend of skills in mathematics, computing and communication.
WHY DID YOU CHOOSE THIS FIELD?
I have to admit I never really liked maths at high school. I always wanted to know exactly why I was learning what I was learning and what it could be used to do. The application of mathematics was always what interested me when I learned any new method. I would become very frustrated with my teachers if they couldn't give me an application for the things I was being taught. In retrospect, I must have been a very challenging student!

Although I didn't really like maths, I found that I was quite good at it. However, I had enormous confidence issues! My maths teacher and my Dad both encouraged me to study maths at university. I still wasn't overly keen and I was very torn between studying Mathematics or English but I was a pragmatic 17 year old and decided to study maths as I thought it would help me get a good job. It was at university I discovered statistics. My study of statistics was accidental. I only chose this subject to fill my timetable because it was like maths. Fortunately, it was a happy accident!

Studying statistics opened my eyes to a whole new applied area of maths. My lecturers taught me the subject using examples from their own work across a wide range of areas, including environmental science, medicine, education and psychology. I loved the diversity in the topics statisticians could help out with. It also became clear to me that the communication skills I had developed through my passion studying English at school would be an asset in statistics where it is important to translate complicated concepts to others less comfortable with maths. From early on in my studies, I knew I wanted to pursue a career in health statistics. In my Honours project, I worked with a stroke specialist at the Western Infirmaty in Glasgow, Scotland to develop a scoring system for general practitioners to use to determine if a patient was likely to have had a transient ischaemic attack (a mini stroke) and needed to be referred to a stroke specialist. It was my first experience using newly collected data to answer an important question in health and I was hooked!
WHAT DO YOU LOOK AT & THINK, "I WISH YOUNGER ME WOULD HAVE KNOWN THIS WAS POSSIBLE?"
My biggest achievement has been relocating to the other side of the world to take on a job as a biostatistician in Melbourne. When I was young, living in a small, pretty (but rather dull!) village in Scotland, I always hoped to have a job that allowed me to travel. However, I'm not sure I thought this would ever be a reality. I undertook my undergraduate, Honours and PhD studies in Statistics in Glasgow in Scotland. Then when I was 24 I started my first post-doctoral job as a statistician in the Medical Research Council, also in Glasgow. Although I loved Glasgow, I was beginning to think I would never actually leave Scotland!

When I was 26, I got an invitation to visit a research team at Deakin University. While excited at the prospect, I was also terrified! Australia is incredibly far away from the tiny village I grew up in and I had never been on a plane for the best part of a day; something I would need to do to get to Melbourne! I also was (and still am!) terrified of spiders. I was convinced huntsman spiders were like the face huggers from Alien and thought they would be lurking in dark corners ready to jump out at me whenever I entered a room. Thankfully, I got over my fears and headed to Australia for a month of work and travel. I fell in love with the country and decided I wanted to apply for a biostatistics position in Australia. I applied for a biostatistics role at the Murdoch Children's Research Institute and relocated to Melbourne in 2012.
WHY DO YOU LOVE WORKING IN STEM?
I am passionate about statistical communication and get a real buzz out of helping researchers in other disciplines use statistics to answer important questions in health. I find that my job often relies more on the successful communication of statistics than on the statistics themselves! I also find the process of making non-mathematicians comfortable with mathematics to be both challenging and hugely rewarding. My job is tremendously satisfying as it involves collaboration with a range of specialists from other disciplines. I love the diversity in the people I have been fortunate enough to work with, which has included doctors, psychologists, epidemiologists, social scientists, biologists and many more!
BEST ADVICE FOR NEXT GENERATION?
The best advice that I ever received and would like to pass on to the next generation of girls in STEM was that I should have confidence in my ability. As a woman working in mathematics, I do belong and I can succeed.

I often felt like I did not fit in, that I was not the right fit for a career in statistics and that I was perhaps not skilled enough to do well as a biostatistician. Those seeds of self-doubt could really have held me back if I had not had a good support group and mentors to encourage me along the way. This would have meant I would have missed out on a rewarding career in statistics.
The best thing about being a statistician is that you get to play in everyone's backyard.