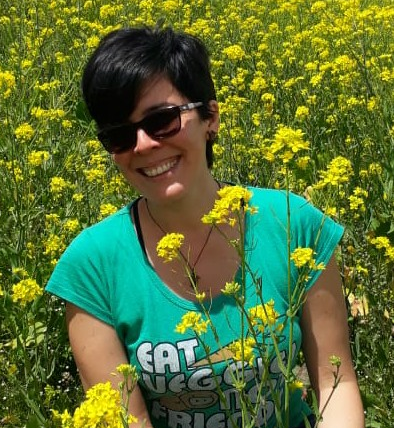 Co Founder, Satisfied Vagabonds and Cambiatus
Look for mentors, reach out to people you admire, ask them for advice on what to learn and where to practice.
I work with an amazing tribe, the Satisfied Vagabonds, building solutions to regenerate our Planet. Our first product is Cambiatus, an open source platform to empower the creation of new organizations, through Social Currencies on Blockchain.
WHY DID YOU CHOOSE THIS FIELD?
This field chose me, more than I choose it! I've always been curious about technology. Loved video games growing up, but also loved social sciences, which took me to Social Communications, my original career. I'm passionate about social and environmental causes, always working with people, local communities, small businesses, coops. Did my Masters in Community Development and then had the privilege to be selected by Singularity University Global Solutions Program in 2017, an educational program focused on Exponential Technologies and Climate Change. By that time I was already working with my husband (and partner in crime) on what is now Cambiatus. Together we have explored the possibilities of Blockchain technology to transform how we understand money, wealth, organizations and impact. And I have now the amazing opportunity of combining all my past experiences into software that real people is using in Costa Rica, Brazil and Spain. I think when you have a clear purpose in your life, the perfect tools emerge. For me, technology is an amazing field that allows you to transform ideas into realities.
WHAT DO YOU LOOK AT & THINK, "I WISH YOUNGER ME WOULD HAVE KNOWN THIS WAS POSSIBLE?"
At the end of 2017 I was pretty much broke. And then, Shuttleworth Foundation selected me as the first Latin American woman to become Shuttleworth Fellow, joining a group of amazing change makers working on Open solutions all around the world. This came with almost a 1 million USD investment in Cambiatus, which as allowed us to create a team, a marvelous software and methodology, and a community of network partners that are exploring new ways of connecting their communities through their own social currencies and DAOs (Decentralized Autonomous Organizations). Growing up, I never saw myself as an entrepreneur, even less a woman entrepreneur in technology. Life has surprised me in so many ways (and continue to do so).
WHY DO YOU LOVE WORKING IN STEM?
The possibilities. We are living amazing times, also challenging times. I'm writing this during the Covid19 pandemic, which has probably forced humanity to advance 3 to 5 years in tech adoption. The economic crisis is here to stay and we need solutions, creative ways to be more resilient, to resist and thrive during these times. Every morning I wake up to join my remote team, we work together from different corners of the world, something that was unimaginable a couple of decades ago. Technologies like blockchain are transforming and disrupting every industry, every business. We are building a new world together.
BEST ADVICE FOR NEXT GENERATION?
Learn how to learn by yourself. Look for mentors, reach out to people you admire, ask them for advice on what to learn and where to practice. Look for people that is sharing their knowledge online, join open source projects, sign up for hackathons (I did it and it is so much fun). Learn different languages (to increase your opportunities to connect with people and understand their cultures), learn programming languages, learn about blockchain. All the information is out there. Be open to learn about different topics, not only STEM. Creative solutions are at the unexpected intersection of different fields.
"I wish for a life so brave, so unpredictable, so full of unexpected joys and unforgettable love that no box could possibly contain all my memories" -Chelsey Philpot