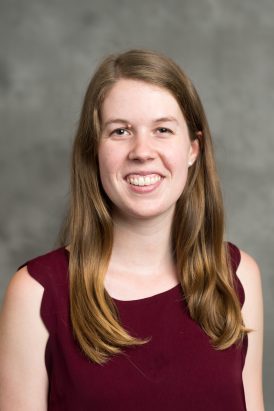 Astronomy/Astrophysics PhD Candidate, University of Michigan
All girls and women have the opportunity to develop their scientific minds and work to the fullest.
I research strong gravitational lensing, a phenomenon that makes galaxies and clusters of galaxies act like 'cosmic telescopes', allowing us to study the earliest parts of the universe in more detail than even our most powerful human-made telescopes allow.
WHY DID YOU CHOOSE THIS FIELD?
The wonders of the universe have always captivated my imagination. Knowing that we are made of star stuff makes me realize how incredible life is and how we are inexplicably linked to the cosmos.
As a student in grade school, I frequented my local science center's planetarium and observatory. In high school, I participated in an engaging, hands-on science program that helped shape my identity as an aspiring astrophysicist. Since then, my experiences being a part of the LIGO team that discovered gravitational waves, interning at NASA, and researching in graduate school have given me the skills to be a great astrophysicist and provided me with a supportive group of peers and role models.
WHAT DO YOU LOOK AT & THINK, "I WISH YOUNGER ME WOULD HAVE KNOWN THIS WAS POSSIBLE?"
In 2016, I was awarded the Driving Force Award by the National Center for Civil and Human Rights and Porsche North America for my community work to help advance women and girls in STEM fields. I would tell my younger self that it is possible to be a successful scientist and help empower other girls and women in STEM. In fact, helping to empower the next generation of girls in STEM should be a critical part of any scientist's work.
WHY DO YOU LOVE WORKING IN STEM?
I love working in STEM because our underlying motivation is to discover fundamental truths about the world and the universe, and ultimately use our collective knowledge to better the human condition.

Another reason I love working in STEM is that I can utilize both my analytical and creative skills to solve problems.
BEST ADVICE FOR NEXT GENERATION?
When you hear messages that girls can't do STEM, remember that half of the world's brains are in girls and women. When you get tired of just seeing male scientists and engineers, remember there have always been women with great scientific minds. Our job is to help rediscover them and to make sure that presently and, in the future, that all girls and women have the opportunity to develop their scientific minds and work to the fullest.
"Never limit yourself because of others' limited imagination; never limit others because of your own limited imagination." Mae C. Jemison