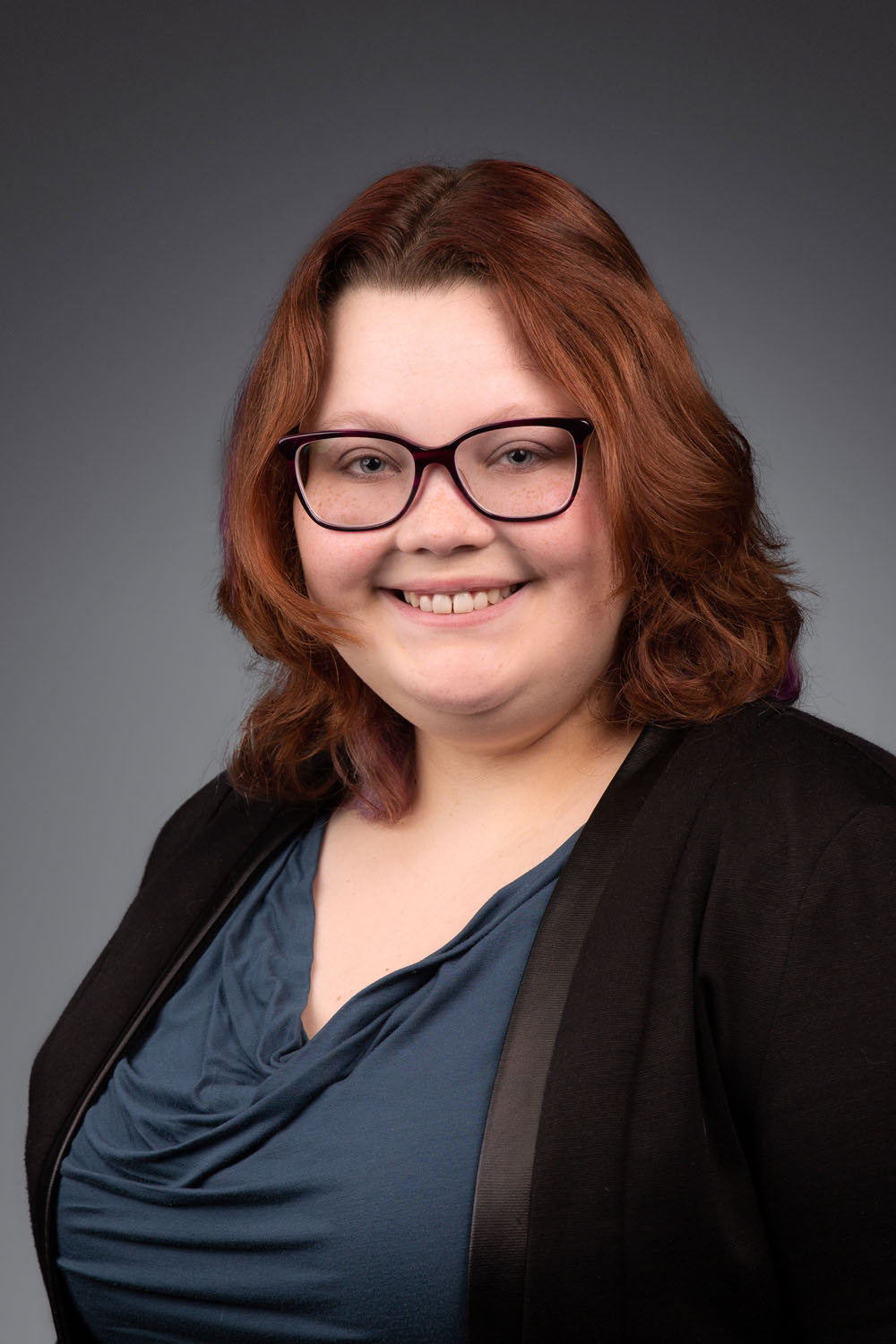 Katherine Elizabeth Seery
Terahertz Research Scientist, Riverside Research
Just find your positive support system, find women and positive male allies, to surround yourself with.
I work with a type of light on the electromagnetic spectrum called Terahertz (THz) radiation. I work with developing instrumentation and devices to detect THz radiation and using THz for a variety of applications. My graduate experience was making astrophysical instrumentation for detecting THz but in my job I use THz for more terrestrial applications like security.
WHY DID YOU CHOOSE THIS FIELD?
There wasn't a singular moment since it has evolved over time. For knowing I wanted to go into physics, I was actually going to be an art major. Then I took AP Calculus and got excited that it could be used almost like an art and puzzles so I decided that math is what I would do. A parent told me physics was just applied calculus. So I decided to apply to colleges for physics (prior to taking a physics class). Luckily it was perfect. For my astrophysics degree: probably one of the many times I spent at the Stull Observatory at my undergraduate university, Alfred University, it just clicked that if I can do this. Anything with space, I'll be good. So then I applied to graduate school for astrophysics. I got placed into the instrumentation track at the Rochester Institute of Technology (RIT) because of my internships at Goddard NASA. My advisor asked if this THz project sounded cool and it did so I did that. A lot of my experience is being pointed in a direction and then making it my direction. It was never a straight line.
WHAT DO YOU LOOK AT & THINK, "I WISH YOUNGER ME WOULD HAVE KNOWN THIS WAS POSSIBLE?"
Honestly, just getting through everything this past two years and still excelling at my job. I'm still finishing writing of my dissertation and have to do the defense, but once I get that, I think I will probably be prouder than most. I was supposed to be finished in 2019. Funding for me was ending in May and I wasn't quite finished writing, so I started interviewing for jobs. I got my job at Riverside and moved here in May with the prospect to go back and defend in ~August. Within 2 weeks, the memorial day tornados tore through the area. The EF4 tornado went straight through my (rented) townhouse. Myself, my husband and two cats were all fine, but the townhouse was not. It was the scariest experience of our lives. We moved again. The defense was obviously delayed, unfortunately a lot more than I anticipated (PTSD is a rough thing to deal with along with a job and writing a dissertation). But honestly if you told my younger self that I could get through all of that, along with what's going on now with the pandemic, and be relatively okay? I'd never believe you.
WHY DO YOU LOVE WORKING IN STEM?
Honestly it just pushes me to try new things. To be able to say I'm doing things no one else has is so wonderful and I can take pride it what I do. It'll help people down the line too? Even better. People to share it with, the best.
BEST ADVICE FOR NEXT GENERATION?
Just find your positive support system, find women and positive male allies, to surround yourself with. This gives you a supportive group of people to be 'on your side' so that you can focus on the fun stuff and science. Also try to make one of those people and astronomer if you can, they have almost all been extremely positive forces in my life.
I'm not really someone who looks at inspirational quotes much but I do like this one from Carl Sagan: "Somewhere, something incredible is waiting to be known."