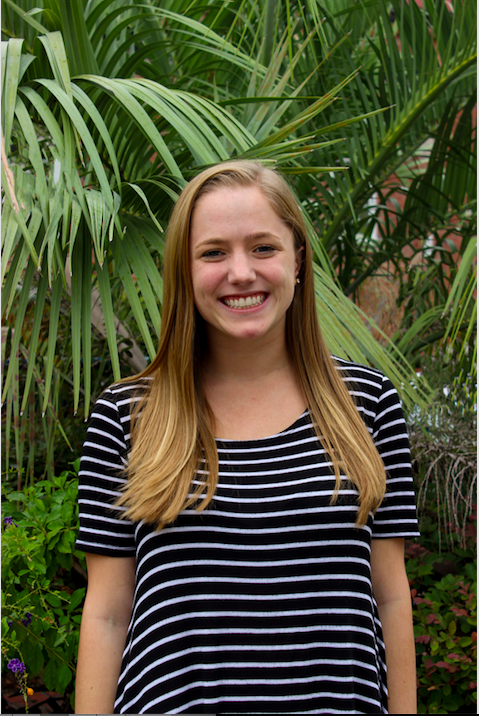 PhD Candidate; University of Florida
Own your seat at the table. STEM fields are notorious for making you feel like an imposter—know that you deserve to be there.
I am a PhD candidate at the University of Florida in the Department of Applied Physiology and Kinesiology. Specifically, that means that I am currently in the 21st grade. I have finished taking my graduate classes, so I now work as a full-time researcher under the guidance of my Principal Investigator, Dr. Rachael Seidler. My research uses brain imaging, brain stimulation, and behavioral measures to understand how our brains change as we get older and how our brains change when we travel to outer space.
WHY DID YOU CHOOSE THIS FIELD?
Through coaching Special Olympics teams for multiple years, volunteering at a therapeutic horseback riding center, and interning in rehabilitation and Neurology clinics, I became fascinated with how individuals learn new or adaptive motor skills and regain movement abilities in the face of injury or disease. This led me to conduct undergraduate research in neuroscience and motor control with Dr. Caroline Ketcham at Elon University, and then ultimately, to join Dr. Rachael Seidler's Neuromotor Behavior Lab at the University of Florida for my doctoral work. Ultimately, my career goals include becoming a professor and leading my own neuroscience lab, with a focus on using multimodal brain imaging and brain stimulation to better understand aging and movement disorders. My eventual goals include developing novel interventions to help preserve mobility function in aging and disease.
WHAT DO YOU LOOK AT & THINK, "I WISH YOUNGER ME WOULD HAVE KNOWN THIS WAS POSSIBLE?"
I wish that I knew that academia was a career path. When I was younger, I was completely set on becoming a doctor or a physical therapist because those jobs were visible to me; I went to doctors, and I completed physical therapy after a knee injury. It wasn't until I started college that I began to fully recognize the interesting, dynamic responsibilities of those in academia. Then, it wasn't until I started working on my undergraduate honors thesis research that I started to recognize the plethora of unanswered questions in science and the diversity of research opportunities. Previously, I had pictured "research" solely as someone wearing a lab coat, working at a bench mixing chemicals together, and I did not recognize how many different routes one could take with research.
WHY DO YOU LOVE WORKING IN STEM?
I love working in STEM because your work can be incredibly diverse. During one workweek, I can teach a class, spend hours in a coffee shop writing a paper, track an 85 year-old's movement as they walk on a split-belt treadmill, analyze an astronaut's brain, and engage in outreach, like dissecting sheep brains with high school students. My research and responsibilities are ever-changing and evolving, which keeps me super engaged with my work and always excited to see what direction it may take me in next.
BEST ADVICE FOR NEXT GENERATION?
I have three pieces of advice:
1. Be open to new opportunities that arise. Try to follow your interests and passions, but know that it is also okay to not yet know your passion and to keep exploring new things. STEM fields are filled with exploration and creativity.
2. Own your seat at the table. STEM fields are notorious for making you feel like an imposter—like it was a mistake that you were chosen for that graduate program, that job, or that award. Know that you deserve to be there and that, more than likely, others in the room are feeling the same insecurities that you are experiencing.
3. Find mentors who will champion your success. My research mentors for my undergraduate (Dr. Caroline Ketcham) and graduate (Dr. Rachael Seidler) studies have served as incredible role models of successful females in STEM. Both have believed in me as a person and as a scientist, given me honest feedback and guidance, and provided me with countless new opportunities during my academic journey.
The beauty of academia is the incredible opportunity to become a "lifelong learner." The longer I have spent in academia, the more that Maya Angelou's words ring true: "I've learned that I still have a lot to learn."