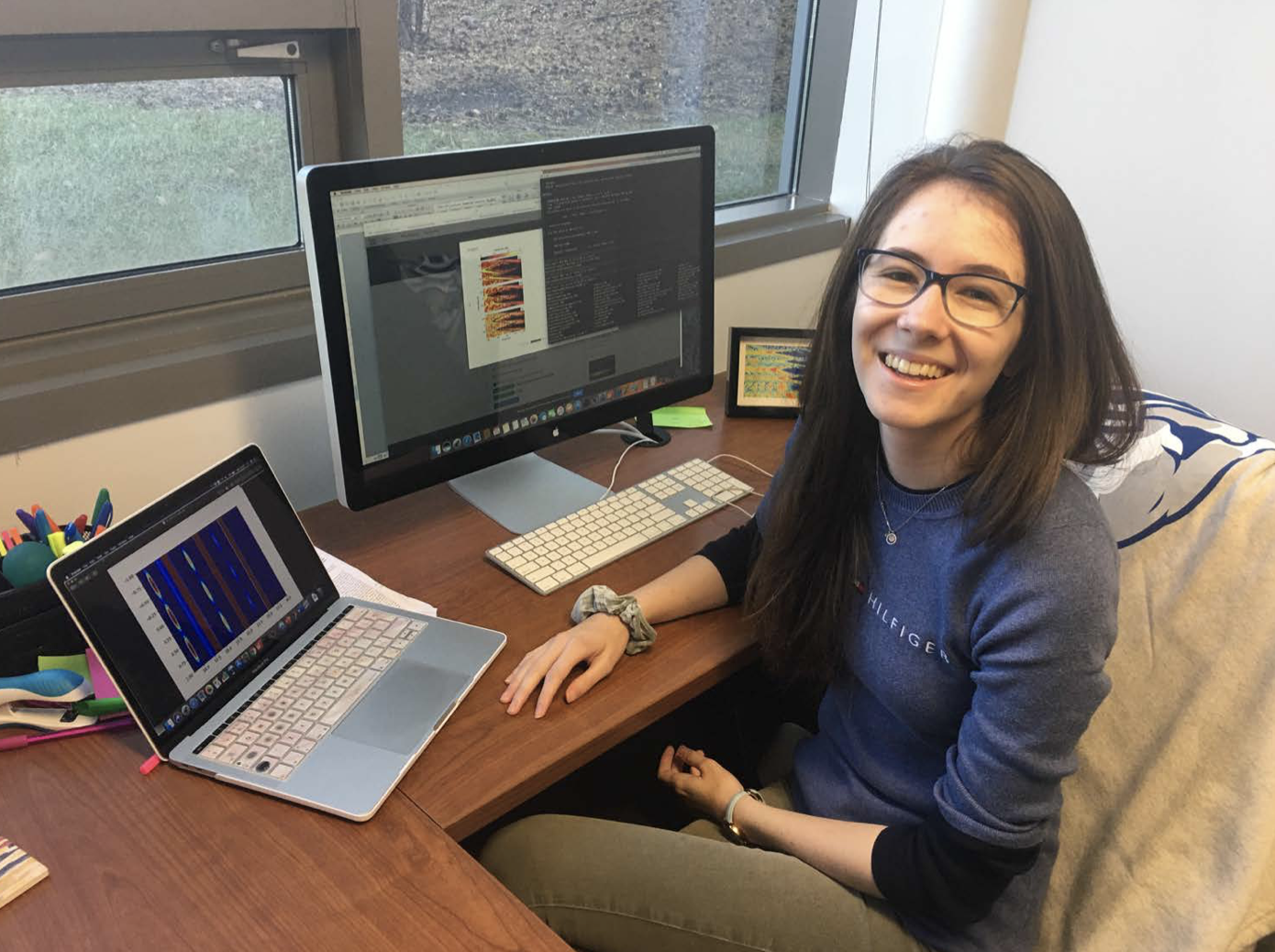 Postdoctoral Research Scholar, Drake University
The laws of physics are the same for everyone - you don't need to have a certain background to study them!
I use some of the most sophisticated atomic physics codes available, run on supercomputers all over the world, to determine the structure of atoms to incredibly high precision and to watch how the electrons inside them behave when exposed to extremely short bursts of laser light.
WHY DID YOU CHOOSE THIS FIELD?
I don't think there was any particular moment where I realised that computational AMO physics was the field for me, but I have always been interested in the physical sciences.
When I was little I was really interested in Astronomy and then Volcanology (I blame my mum for letting me watch terrible sci-fi movies!) but gradually widened my net to studying Physics and Applied Mathematics at university.
During my undergraduate degree I really enjoyed courses in Numerical Analysis and Atomic Physics so I jumped at the chance of doing computational AMO Physics for my PhD research - the rest, I guess, is history!
WHAT DO YOU LOOK AT & THINK, "I WISH YOUNGER ME WOULD HAVE KNOWN THIS WAS POSSIBLE?"
I had the privilege during my PhD to be selected to present my research to MPs at the Houses of Parliament as part of the STEM for Britain program. Younger me would never have believed that one day I would be talking about some of my own personal research to some of the main decision-makers of our country; older me didn't really believe it either!
WHY DO YOU LOVE WORKING IN STEM?
I love working in STEM because I get to try and answer some of the most fundamental questions about our universe using the most cutting-edge techniques and technology. When I wake up I can't wait to check my latest calculations to see if I can learn just a little bit more about the electrons and atoms which we can't see but that make up our entire reality.
BEST ADVICE FOR NEXT GENERATION?
Even though you don't see other people like you in STEM, it doesn't mean that you can't pursue a career in it. The laws of physics are the same for everyone - you don't need to have a certain background to study them. In fact your unique perspective might be exactly what the field needs!
"Somewhere, something incredible is waiting to be known" - Carl Sagan