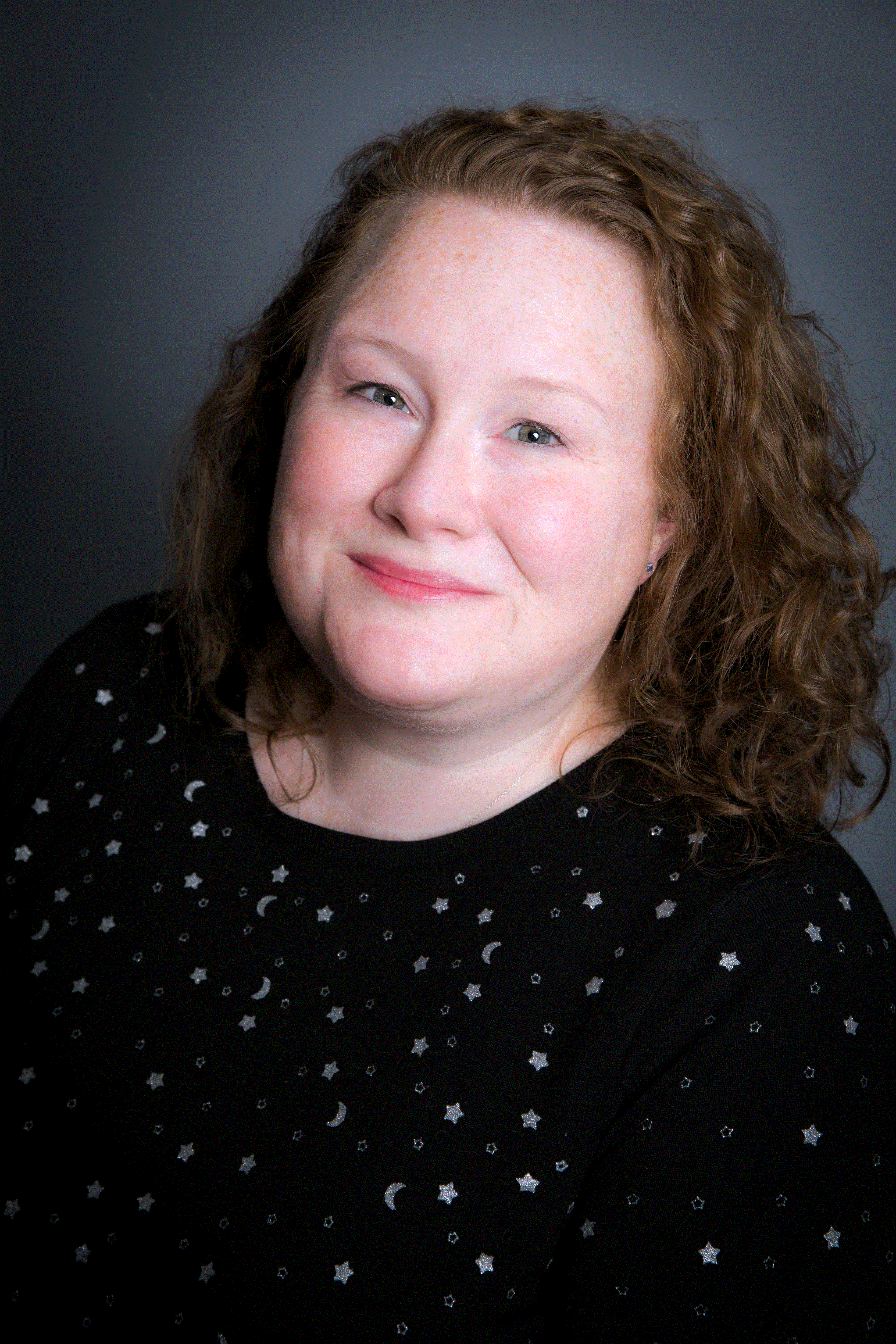 Delivery & Operations Director, In-Space Missions Ltd
Just because there aren't others that look like you it doesn't mean you're doing the wrong thing.
As I work in a technical SME I do a lot of things! I'm ultimately responsible for making sure that the space mission engineering projects/services we've committed to are feasible and are delivered well and that the overall business runs smoothly. I also do some hands on technical delivery and reviewing when required.
WHY DID YOU CHOOSE THIS FIELD?
From a young age I knew I wanted to do something related to space. I decided as a teenager to aim for a degree in Astrophysics and won a place at the UK Space Summer School at Brunel University via an essay competition to gain more of a general feel for the different fields involved.

I was lucky enough to win a place at King's College, University of Cambridge to study Natural Sciences where I specialised in Astrophysics and won a place on the summer school at the Royal Greenwich Observatory looking at modelling galactic collisions using smoothed particle hydrodynamics code. While this was fascinating, it did make me realise that I was more likely to find wider career opportunities by focussing on the engineering side of space missions.

After some investigation into employer uptake of postgraduate courses I applied for and won a place at Cranfield University, sponsored by Matra Marconi Space Ltd (now Airbus), to study Astronautics and Space Engineering. I finished the course successfullly, winning the Vega prize for Systems Engineering and then went to work at Matra Marconi Space Ltd as an Attitude and Orbit Control support engineer for a fleet of communications satellites. This was a fascinating role, the responsibility of being on call to Royal Air Force operators for spacecraft anomalies made me learn very quickly and I was soon promoted to technical manager.

Having achieved what I wanted to from this role, I felt I needed a new challenge so applied to and was accepted for a PhD in Astrodynamics at the Surrey Space Centre in the University of Surrey where I look at efficient orbit modelling techniques for satellite formations in resonance with the tesseral harmonics of the Earth (or any celestial body). While completing my PhD I also worked part-time for Surrey Satellite Technology Ltd (SSTL) as an assistant systems engineer. I later re-joined as a project manager, leading complex mission projects with a variety of institutional, governmental and commercial clients and eventually building up a new business area at the company looking at communications and navigation missions.

In order to expand my business and programme skills I then undertook a role as an operations and delivery manager at Bae Systems Applied Intelligence Ltd (formerly Detica) looking at a start-up Cyber Security service which later branched into a role running the operations of a Cyber Products division and latterly as the Deputy Director for the Defence division. Whilst this role taught me many things, my passion still lay with space engineering and when the opporutnity came to join the board at In-Space Missions Ltd as their Operations and Delivery Director I jumped at the chance.
WHAT DO YOU LOOK AT & THINK, "I WISH YOUNGER ME WOULD HAVE KNOWN THIS WAS POSSIBLE?"
To keep looking for the right company to enable you to have a successful career and a family - it's a marathon not a sprint!
WHY DO YOU LOVE WORKING IN STEM?
I love making things work. I love enabling other people to get things to work and make plans happen in an exciting tech environment. I LOVE it when a client comes back to our team because they're brilliant at what they do and I help enable that.
BEST ADVICE FOR NEXT GENERATION?
Just because there aren't others that look like you it doesn't mean you're doing the wrong thing. STEM is broad! Don't think you're "not technical enough" - if you have an interest, pursue it and find a group of people who will help you learn and progress with constructive feedback.

Also - don't underestimate the power of hard work. Working on networking and your social media presence is great - but nothing replaces a solid understanding and/or experience of what you're trying to do...
Never limit yourself because of others' limited imagination; never limit others because of your own limited imagintion.