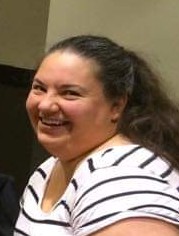 Governance Engineer, BAE Systems
Don't believe that you're limited by what you choose at 16. You aren't.
Governance is about ensuring we do the right things and that those things are done right. Mostly it involves managing engineering processes to make sure they are fit for purpose, and improving them if they need it.
WHY DID YOU CHOOSE THIS FIELD?
I'd wanted to be an engineer since I was 7 and saw the aircraft flying around at the families days that BAE Systems held back in the 80s and 90s. So when it came time to pick a career in year 12, I chose to pursue an Engineering degree. I graduated and had a couple of jobs which were ok, but not really "exciting", so when BAE Systems started recruiting for their F-35 programme, I signed up! I eventually found that Systems Engineering was my passion! I've worked in a Systems Engineering role for most of my career, and Engineering Governance is a part of this. I get to solve real problems by getting people to communicate and work together, so I guess it's a bit more like people engineering! I just love it, as I feel I can make a real difference to the people I work with as well as using my problem solving skills on a daily basis.
WHAT DO YOU LOOK AT & THINK, "I WISH YOUNGER ME WOULD HAVE KNOWN THIS WAS POSSIBLE?"
I have to admit that I really struggled at university. I felt at the time that I would never be successful in my career if I struggled that much at uni. I was wrong - academic learning is not the same as application in the real world, and there is so much more to being a successful engineer than just knowing maths and physics.
WHY DO YOU LOVE WORKING IN STEM?
I love STEM because it's exciting. It's what makes our modern world what it is, and to be a part of that makes me feel proud. I love solving real problems, and making sure we get a good result. The opportunity to do that on a daily basis is what gets me out of bed in a morning!
BEST ADVICE FOR NEXT GENERATION?
Don't believe that you're limited by what you choose at 16. You aren't. I know so many people who have changed their minds to move into or around in STEM careers. There are so many opportunities once you are in a STEM career. Don't believe in limitations!
"The reasonable person adapts themselves to the world: the unreasonable one persists in trying to adapt the world to themselves. Therefore all progress depends on the unreasonable person" -- George Bernard Shaw