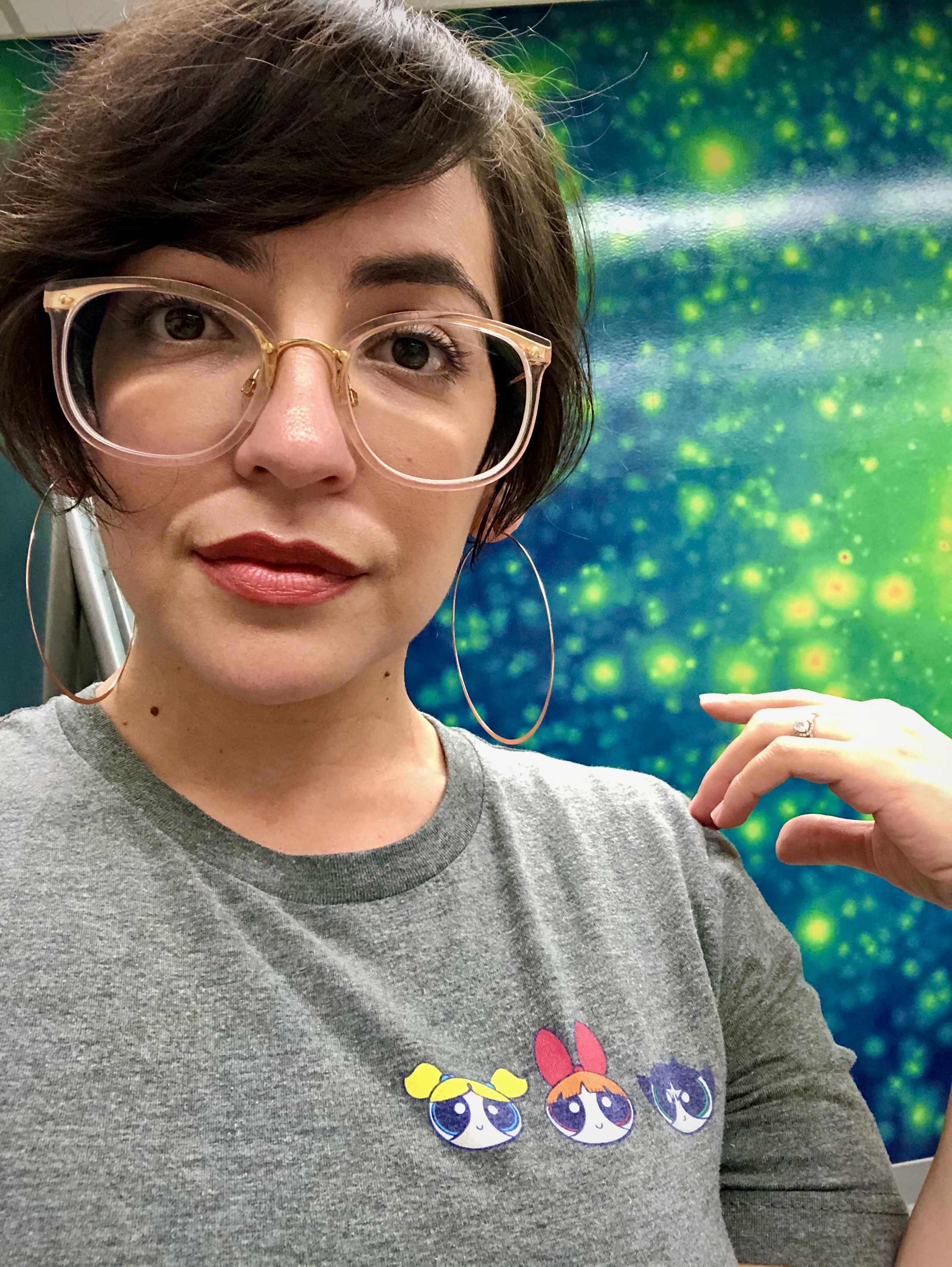 I do astrophysics research combining observations (pictures and spectrum from galaxies taken by a telescope) and cosmological simulations (aka simulated universes). I study how long it takes small galaxies to stop forming new stars and what these small galaxies can tell us about our own galaxy, the Milky Way.
Why did you choose this field?
I loved astronomy growing up but I didn't know it could be a career option until I was in my mid-twenties! So in high school, even though I enjoyed STEM classes, I did not pursue physics. Instead, I follow another passion of mine- theatre. Around 24, I decided I was not as passionate about acting as I once was. At that time, I was *super* into Star Trek: Voyager. Captain Kathryn Janeway was like my idol! (She's the only female Star Fleet Captain and the only scientific researcher-Captain!) I was inspired by her to look into STEM career options and discovered - astronomer is a job! My dream was reignited and I've been pursuing my spacey dream ever since.
What do you look at and think, "I wish younger me would have known this was possible"?
I wish I would have known I could (and would) get paid to go to graduate school. I wish I knew in high school that passion, hard work and an open mind was pretty much all I needed to succeed in whatever I wanted to do!
Why do you love working in STEM?
I love helping to create new knowledge, working to figure out things about the Universe that have never been know before! I love that astronomy combines great imagination with like puzzle solving.
Best advice for next generation?
Do not be afraid to speak up, make connections, ask questions and build/improve communities! There really are kind, supportive mentors and peers who are, also, making STEM a better place for all. We're here and happy to help others thrive!
Inspo quote / fun fact / role model
"It is not in the stars to hold our destiny, but in ourselves." - William Shakespeare