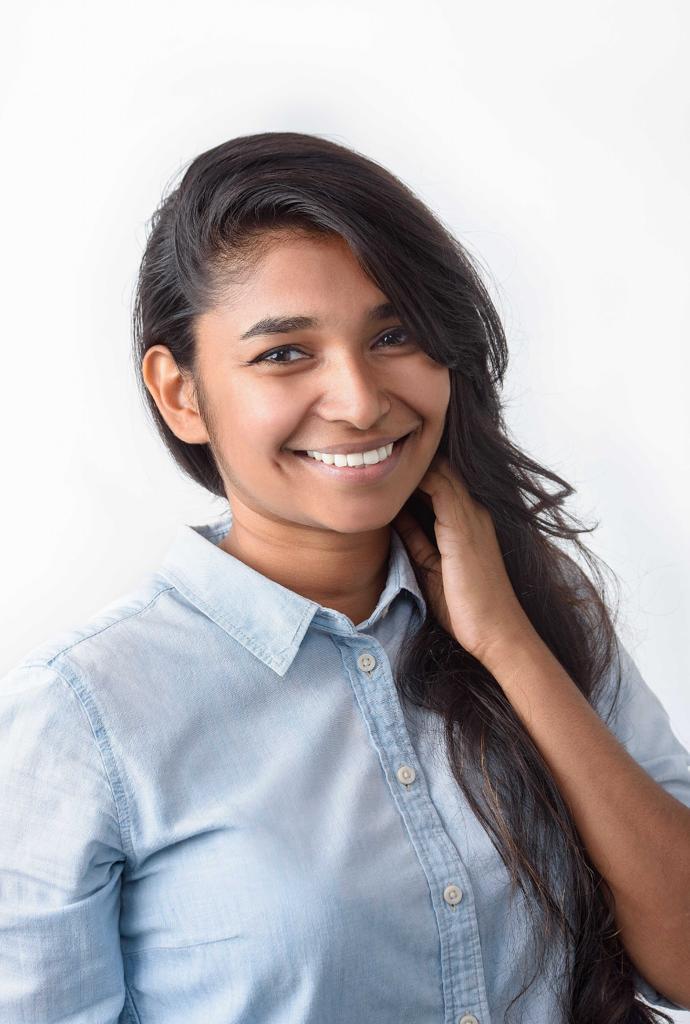 Student, International Space University
Not everyone will understand or relate to your passion, and that is okay.
I am a masters student at the International Space University in France, with special interests in Human Performance in space, Space experiments and Astrobiology. My thesis project was on conducting a study on the feasibility of building an electrophysiology rig on board of the International Space Station (ISS) to conduct Space biology experiments.
WHY DID YOU CHOOSE THIS FIELD?
From my childhood beginnings the dream destination has been set to be among the first astronauts that terraform Mars. My passion towards astronomy and space science motivated me on a daily basis to overcome societal, cultural and financial obstacles that came across my academic journey. Being able to reach out to many children and young adults that had similar interests in space and conducting knowledge based workshops helped me aim higher. After attending the ISU space studies program in Adelaide, Australia, I have had many amazing opportunities professionally and academically to be part of the space industry. Which led me to do the masters in space studies with the International Space University (ISU) and expand my interests in Human Performance in Space.
WHAT DO YOU LOOK AT & THINK, "I WISH YOUNGER ME WOULD HAVE KNOWN THIS WAS POSSIBLE?"
Co-organizer/ Project Manager of TEDxISU
Selected for the masters program at the International Space University
Undergraduate research studies on Cataclysmic variables and their evolution (Astrophysics research)
Becoming a licensed fitness dance instructor
WHY DO YOU LOVE WORKING IN STEM?
Because the educational and professional possibilities are limitless. The knowledge you gain is empowering, purposeful and insightful. It gives you a reason to work harder, to look forward to learn and work on something new and exciting everyday.
BEST ADVICE FOR NEXT GENERATION?
No matter what your cultural background is, especially if you are from a developing country, don't let anyone tell you - you can't aim higher, dream bigger or be better, just because you are a girl and you have a societal role to full fill. Not everyone will understand or relate to your passion, and that is okay. The sky is NOT the limit.
"Fix your course to a star and then you can navigate through any storm" - Leonardo da Vinci