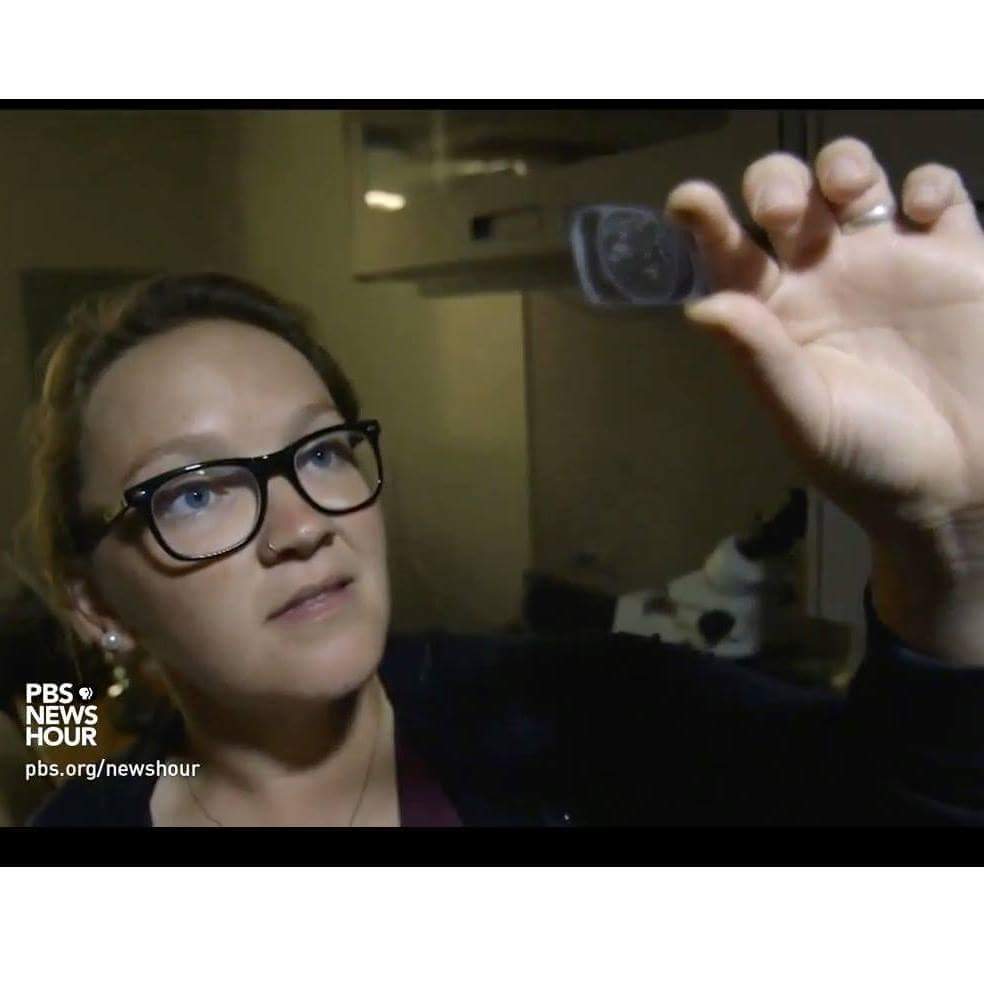 Research Geologist - Petrologist for the U.S. Geological Survey's Hawaiian Volcano Observatory in Hilo
If you ever have the chance to do something you know you are good at or do something completely new - choose to do something new.
I use the chemistry of volcanic rocks and their minerals to determine how, when, and why volcanoes erupt. My work focuses on modeling chemical changes in minerals to determine how long magmas were stored underground and when they were transported to erupt at Hawaiian volcanoes. This new technique is helping us to understand how magma moves beneath the surface and ultimately might help us predict how and when future eruptions will occur.
WHY DID YOU CHOOSE THIS FIELD?
I decided to become a volcanologist when I was 5 years old. There was a big poster in the hallway outside the library at my elementary school that depicted an erupting volcano. It was a classic textbook cartoon showing the inside of the volcano with labels for all its parts (magma chamber, vent, conduit, etc) and I was hooked from the moment I saw it. I just thought volcanoes were the coolest thing I had ever seen. Being a volcanologist is really the only job I've ever thought about having, and I spent the last 20+ years pursuing this dream to make it a reality.
WHAT DO YOU LOOK AT & THINK, "I WISH YOUNGER ME WOULD HAVE KNOWN THIS WAS POSSIBLE?"
In graduate school my proposal for the National Science Foundation East Asia and Pacific Summer Institutes (EAPSI) program was funded and I spent a summer as a fellow at Nanyang Technological University in Singapore. This fellowship changed my life and opened doors I didn't even know existed. That summer I traveled all over southeast Asia on my own and with colleagues, climbed and camped on active volcanoes in Indonesia, and worked on a research project that would ultimately shape my career and lead me to my job at the Hawaiian Volcano Observatory. I wish that younger me knew that travel, adventure, and exploration would all be a part of my path to becoming a volcanologist, in ways a little girl from rural Minnesota could never have imagined.
WHY DO YOU LOVE WORKING IN STEM?
Every day is exciting because I get to learn something new and simultaneously push the boundaries of our knowledge on different subjects. I love that science also depends on creative thinking and collaborative research, where diverse perspectives often lead to new insights.
BEST ADVICE FOR NEXT GENERATION?
If you ever have the chance to do something you know you are good at or do something completely new - choose to do something new. It requires a bit of courage but the challenges will help you grow and often serendipity presents opportunities that will change your life in unexpected ways.
It is ok to take risks, to adventure, to dream something so unimaginable that only you can see it. - Ann Bancroft and Liv Arnesen, from their book "No Horizon is so Far"