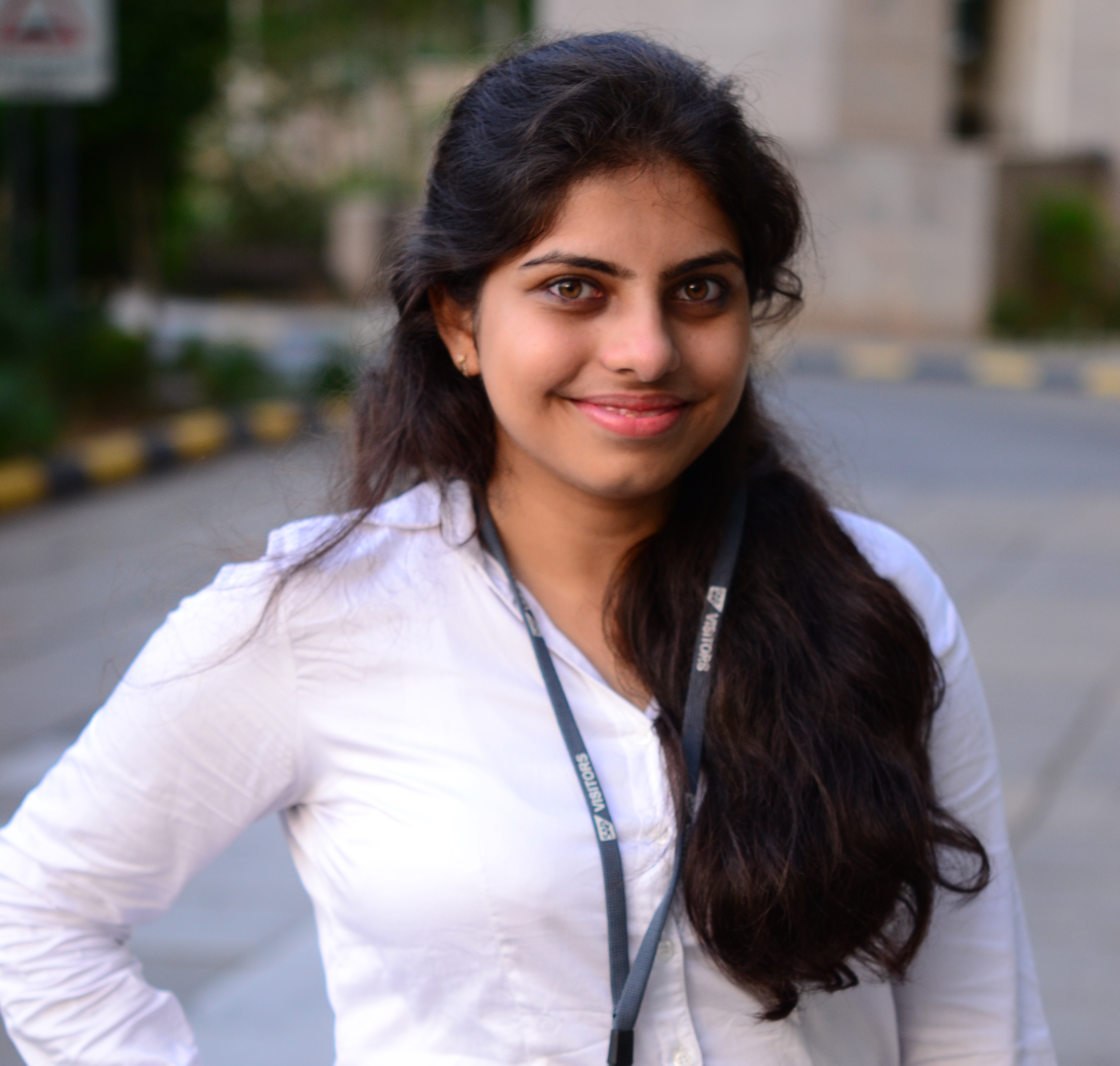 Senior Business Analyst, Deutsche Bank
Please dream big. Do not have any boundaries restrict you to dream.
I write financial algorithms to compute the capital mandated on banks by regulators so that crisis like 2008-09 are not repeated in the economy.
WHY DID YOU CHOOSE THIS FIELD?
Finance is in my blood. My grandfather was an AGM at Bank of Baroda. About 50 years back, financial industry was a very well reputed field during his time. Gradually, due to various scams, frauds and mismanagement of balance sheet by various banks, the financial industry has a downturn and its reputation is seriously impacted. My mother also just retired from Bank of Baroda, serving 37 years. I have grown up closely watching my mother contributing to help people with managing their finances everyday and hearing stories from my grandfather about how timely access to money can be a boon to many people. I wish the reputation of financial industry is back and people re-gain their confidence on banks and thus I work with that goal in mind everyday.
WHAT DO YOU LOOK AT & THINK, "I WISH YOUNGER ME WOULD HAVE KNOWN THIS WAS POSSIBLE?"
I was awarded the first Women In Open Source award by Red-Hat, Google Women Techmaker Scholarship and Anita Borg pass-it on award for academic achievements, leadership skills and community impact. However, when I was young and thinking to sign up for computer science, I did not know that over the next 4 years of undergraduation, I would have made an impact on lives of so many people and get global recognitions. I believe in the quote from Bhagwad Gita "Karm karo, faal ki chinta kiye bina" which means "Do good deeds without thinking about the end-result" and just having that mindset has worked wonders for me.
WHY DO YOU LOVE WORKING IN STEM?
I love working in STEM because there are lots of unsolved problems which has their solutions under STEM. The power of STEM is that it gives us all tools and technologies to build anything to make our lives easier - It gives a feeling of freedom and a sense to achieve everything possible. Every morning I wake up to work towards problems that can potentially impact lives of many people directly or indirectly.
BEST ADVICE FOR NEXT GENERATION?
Please dream big. Do not have any boundaries restrict you to dream. Then convert the goal into mini-steps and work towards it. Find some good mentors around you to hold you when you fall, guide you. Seek advice from experienced people. Never give up and keep chasing your goals.
"Obstacles are those that you see when your eyes are off the goal."