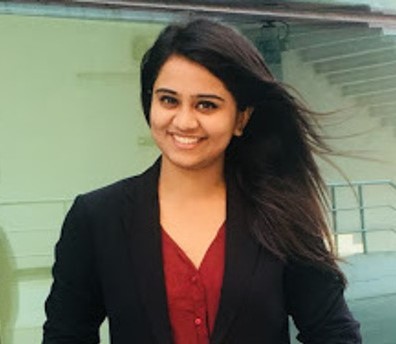 Software Developer at Oracle India Pvt. Ltd
You are stronger and smarter than you think.
I work as a Software Developer for the Oracle Hospitality Global Business Unit. As a part of my job, I am responsible for the development(coding) of various features for a product called OPERA, the world's leading Hotel Management software.
WHY DID YOU CHOOSE THIS FIELD?
I knew fairly early that I was drawn to the field of Computer Science, mainly because of its constantly evolving nature. I dreamt that someday, coding would be my superpower!! When given a choice, I chose Computer Science as my specialization in Junior college. These two years of an introductory level exposure to the field assured me that I could pursue it as a career, I saw it as an opportunity to channelize my creativity and logical-thinking towards solving problems of the society. I worked hard to earn a chance to get a B.Tech in Computer Science from an Institute of National Importance(NIT, Silchar) in India. During my B.Tech, I was actively involved in many research projects on the designing and optimization of various algorithms. I got an offer from Oracle in the campus placement drive and have been with the company ever since. As I look back, I am proud of the decisions I took and I thoroughly enjoy contributing to the Software Development Industry as I challenge myself to grow and learn something every day.
WHAT DO YOU LOOK AT & THINK, "I WISH YOUNGER ME WOULD HAVE KNOWN THIS WAS POSSIBLE?"
Working with Oracle: I had to pinch myself so many times after I got the job!!
WHY DO YOU LOVE WORKING IN STEM?
It is an incredible feeling that this field empowers me to do my bit of contributing to society through creative and innovative solutions. I know that at some point, I am touching many lives and solving their problems.
BEST ADVICE FOR NEXT GENERATION?
You are stronger and smarter than you think. Don't ever underestimate your abilities to pursue and excel in a career that you are passionate about. No matter what the hurdles, keep going, and moving towards your end goal one step at a time. The STEM field encompasses a broad spectrum of career paths and it can be overwhelming initially, but with dedicated time and effort, you will get where you want to be. I want every girl, in every corner of the world, to be given the chance to explore STEM, so that they can be a part of this empowering journey.
However, once you become a part of the field, don't forget to contribute to closing the gender gap in the STEM fields. Remember to set an example for other girls to follow. We need to show them that if we can achieve their dreams, they can too.
The quote by my role model, Sheryl Sandberg that reads,
"We cannot change what we are not aware of, and once we are aware, we cannot help but change."