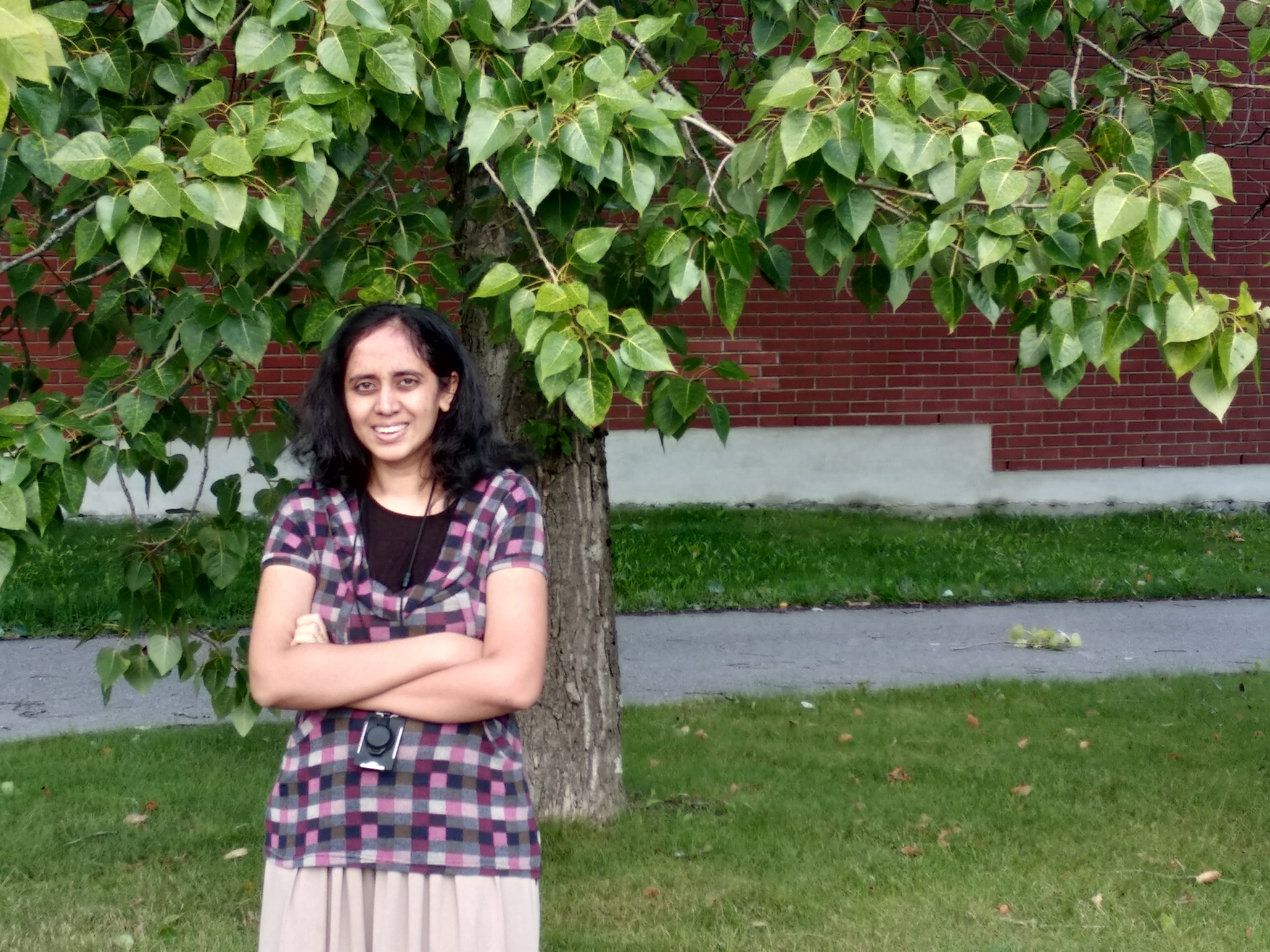 Research fellow, Aalto University
If you find in yourself a strong passion for STEM, do not let it fizzle out.
I do research work in Marine Engineering, which involves keeping up with the latest technological advances, real-user challenges and industry best practices. I then use my skills and training in Industrial Engineering such as modelling techniques, quantitative analysis and technical documentation, to work on improving the state-of-the art. Often the improvements are marginal at best, but our team keeps working on it, gaining better understanding of the systems in the process.
WHY DID YOU CHOOSE THIS FIELD?
My path has shaped up gradually over 15 years since I graduated with a Bachelor's degree. Engineering and Technology is a fast changing field, and hence it is hard to predict where you will be 15 years from now. I chose to pursue a Masters in Industrial Systems Engineering after a BE in Electronics and Telecommunication. This was because I enjoyed working on real-world systems and practical problems. After that, I wanted to join the industry for work, but the 2009 global recession changed those plans. I chose to go back to school to pursue a PhD. After my PhD, I have worked on projects with industries, as a full time researcher in the corporate world and now back to the university as a postdoctoral research fellow. At each stage, I have picked the project and work environment that I found to be most exciting.
WHAT DO YOU LOOK AT & THINK, "I WISH YOUNGER ME WOULD HAVE KNOWN THIS WAS POSSIBLE?"
Simply the fact that I can survive in Engineering! While growing up among Indian families, I had often heard stories of smart and intelligent women who achieved a lot during school, but then got married and "sacrificed" their career to raise a family. This idea was deeply ingrained in me as a virtue, something that I would have to emulate to prove my worth as a woman. Early in my 20s, there was a lot of pressure on me to finish my studies "in time", so that I am not late for marriage. But I went on to study till 29 and then continue working till date. I did get married and also have a daughter of my own now, but somehow I have managed to hang in there! There have been multiple times that I have felt like a failure on various fronts, particularly as a wife and mother for focusing on my career, and sometimes as a researcher for not fully concentrating on science alone. But when I look back today, I am happy that I have survived the journey so far, even with all the mistakes.
WHY DO YOU LOVE WORKING IN STEM?
I enjoy working in a domain that is constantly changing and upgrading and is a also driver of change in the real world. I appreciate the collective wisdom and pursuit of knowledge of the community. I feel connected to the scientists and researchers all over the world and have a sense of being a "team". My work does not involve daily rewards. In fact, there are months and months of disappointing results, followed by an occasional positive outcome. One of the biggest challenge in research is to find motivation to work every day. The nature of work often involves receiving and giving critical feedback. This brings with it a plethora of mental challenges. But this is important for credibility of science. For us to constantly question each other and ourselves, to seek evidence for the claims we make, to make our work reproducible, verifiable and valid. So sometimes I wake up not looking forward to the day, but I follow the mantra of " Get up, dress up, show up". In the bigger picture, I wake up looking forward to doing the right thing for a larger goal as a team member of the scientific community.
BEST ADVICE FOR NEXT GENERATION?
If you find in yourself a strong passion for STEM, do not let it fizzle out. It is okay to take a step back from time to time, but do not let go of your passion. Along the way, the path will seem hard and you may hit the proverbial glass ceiling often. Don't hold yourself back at such times. You can get past this. Most importantly, be kind to yourself. Do not judge yourself too harshly. If you feel like you are not doing enough, look back on your journey on how far you have come. If you feel you are not successful, remember that a little girl in playschool is looking up to you and thinks you are a superwoman! A more practical advice: look up other women in fields that you are interested in. Feel free to message them and ask questions. Ask them about their journeys and their mistakes.
"I did then what I knew how to do. Now that I know better, I do better." ― Maya Angelou