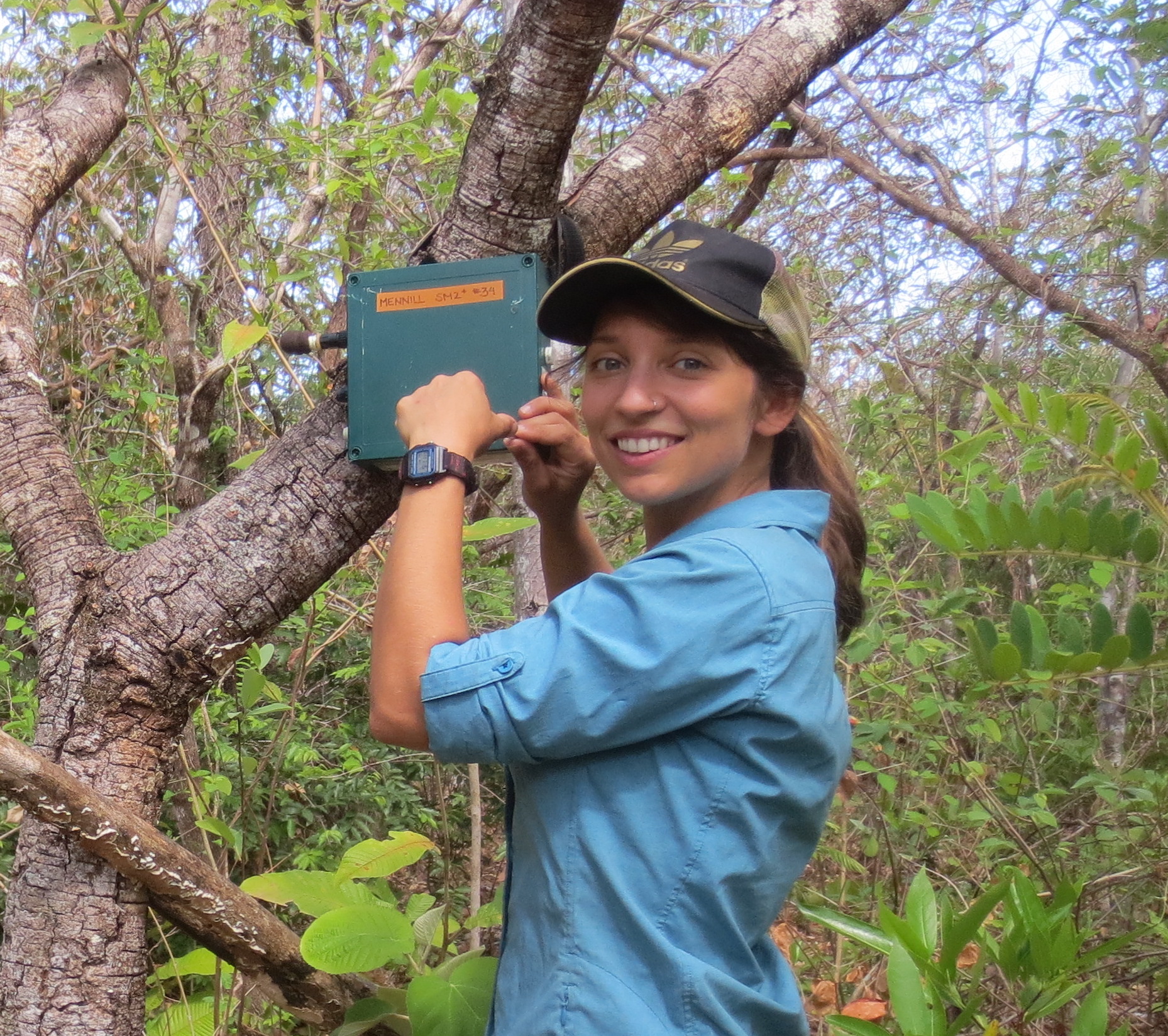 Conservation Biologist & Master's student, University of Windsor
And - PhD student, University of New Brunswick (fall 2020)
Don't tell yourself you can't do it, you absolutely can. You are smart enough and strong enough.
I'm study issues related to bird conservation, including creating or restoring habitat for birds, or monitoring the effectiveness of past restoration efforts.
WHY DID YOU CHOOSE THIS FIELD?
I've always been an advocate for those without a voice. In grade 1, my teacher called my mom to tell her that I had started a protest in the schoolyard to stop kids from stepping on ants. As a young adult, I wasn't entirely sure what direction I wanted to go, until I came across a college program called "Fish, Wildlife, and Recreation". The program description mentioned learning how to ride ATVs, use chainsaws, catch fish, ID tree species... I couldn't believe I could go to school for these things! Unfortunately, even though half of my cohort were female, nearly all the instructors were males. However, in the years since I started following this career path, I have met and worked with so many amazing women in STEM, and they have inspired me to keep moving forward.
WHAT DO YOU LOOK AT & THINK, "I WISH YOUNGER ME WOULD HAVE KNOWN THIS WAS POSSIBLE?"
I used to be terrified of public speaking. In fact, in grade 5, I faked sick twice to get out of doing my 'public speech' (5 minute speech to my classmates on a topic of my choice). In my early university years, I would stress for weeks ahead of presentations. Last year I was awarded not one, but two, public speaking awards. It was amazing to be recognized for something that I had always thought was my biggest weakness. As it turns out, it might be one of my best strengths.
WHY DO YOU LOVE WORKING IN STEM?
I love the challenge of working in STEM. I'm constantly pushing myself to be a better scientist, and I'm proud when I can see results. I also really love being part of a supportive and collaborative scientific community.
BEST ADVICE FOR NEXT GENERATION?
Don't tell yourself you can't do it, you absolutely can. You are smart enough and strong enough. If you are passionate about something, then you can make a career out of it and you can excel in it. Also, find yourself a mentor in STEM who you can look to for advice and guidance. I have had many mentors in my career (and continue to) and they have been instrumental in shaping who I am as a scientist today.
"Nevertheless, she persisted." (famous quote about Elizabeth Warren, I have it printed and above my desk).

Also, a prominent primatologist, Linda Fedigan, recently published a paper in which she had some great quotes. Here is one I love: "Passion and persistence are as important as talent."