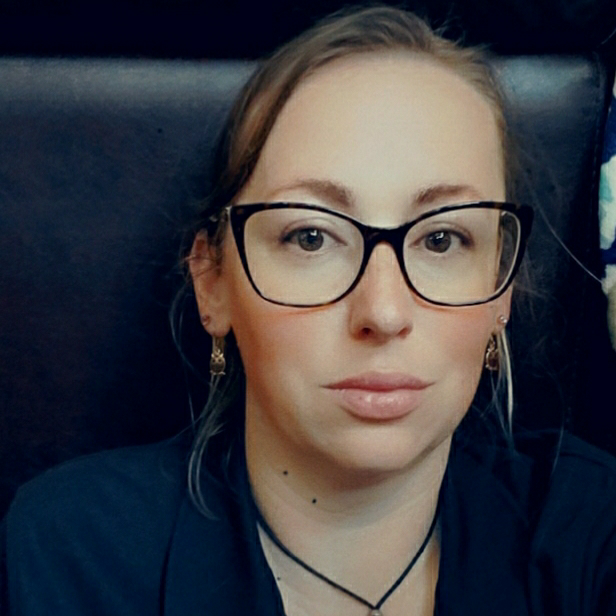 PhD candidate, Mechanical Engineering, University of South Florida
Resilience is everything. It is what can make or break your dreams.
I develop novel control systems for swarms of robots using vision-based guidance & tracking, used for a variety of applications in the Department of Defense, NASA, & others.
WHY DID YOU CHOOSE THIS FIELD?
I suppose it's easiest to point to my mother dragging me to airshows, shuttle launches, & into her workplace at a local aerospace firm to explain the question of 'why engineering'. Why robotics itself, though? I've been fascinated by mechanical objects for as long as I can remember. I was always raiding whatever stores I could find to get parts to build some random thing. I built my first robot from Legos in 3rd grade, hooking it to an Apple II computer & programming it in command line DOS. While I have other interests in life, they've always fed into my fascination with automation & robotics.
WHAT DO YOU LOOK AT & THINK, "I WISH YOUNGER ME WOULD HAVE KNOWN THIS WAS POSSIBLE?"
I would point to just how rich life is, working in this field. Things are different all the time. The challenges I am presented with are fascinating. I love working with my team. I love the environment. I've helped design lunar rovers, swarm paradigms for satellite constellations, helped launch a new DoD initiative on heterogeneous autonomy. I've gone places & seen things younger me would not have believed I could do. I loved it all, & I'd point to it all & say, "This could be your life."
WHY DO YOU LOVE WORKING IN STEM?
I love working in what is basically a real life sci-fi world. I love working on the cutting edge of technology, learning about where next we could take our horizons. I love seeing the world that STEM makes possible.
BEST ADVICE FOR NEXT GENERATION?
Resilience is everything. It is what can make or break your dreams. Very rarely does success come early, or often, but many of the brightest stars in STEM are there because they stuck it out. You don't have to be perfect or even close to have a fantastic, fulfilling life.
"I beg you, to have patience with everything unresolved in your heart and try to love the questions themselves as if they were locked rooms or books written in a very foreign language. Don't search for the answers, which could not be given to you now, because you would not be able to live them. And the point is, to live everything. Live the questions now. Perhaps then, someday far in the future, you will gradually, without even noticing it, love your way into the answer." - Rainer Maria Rilke