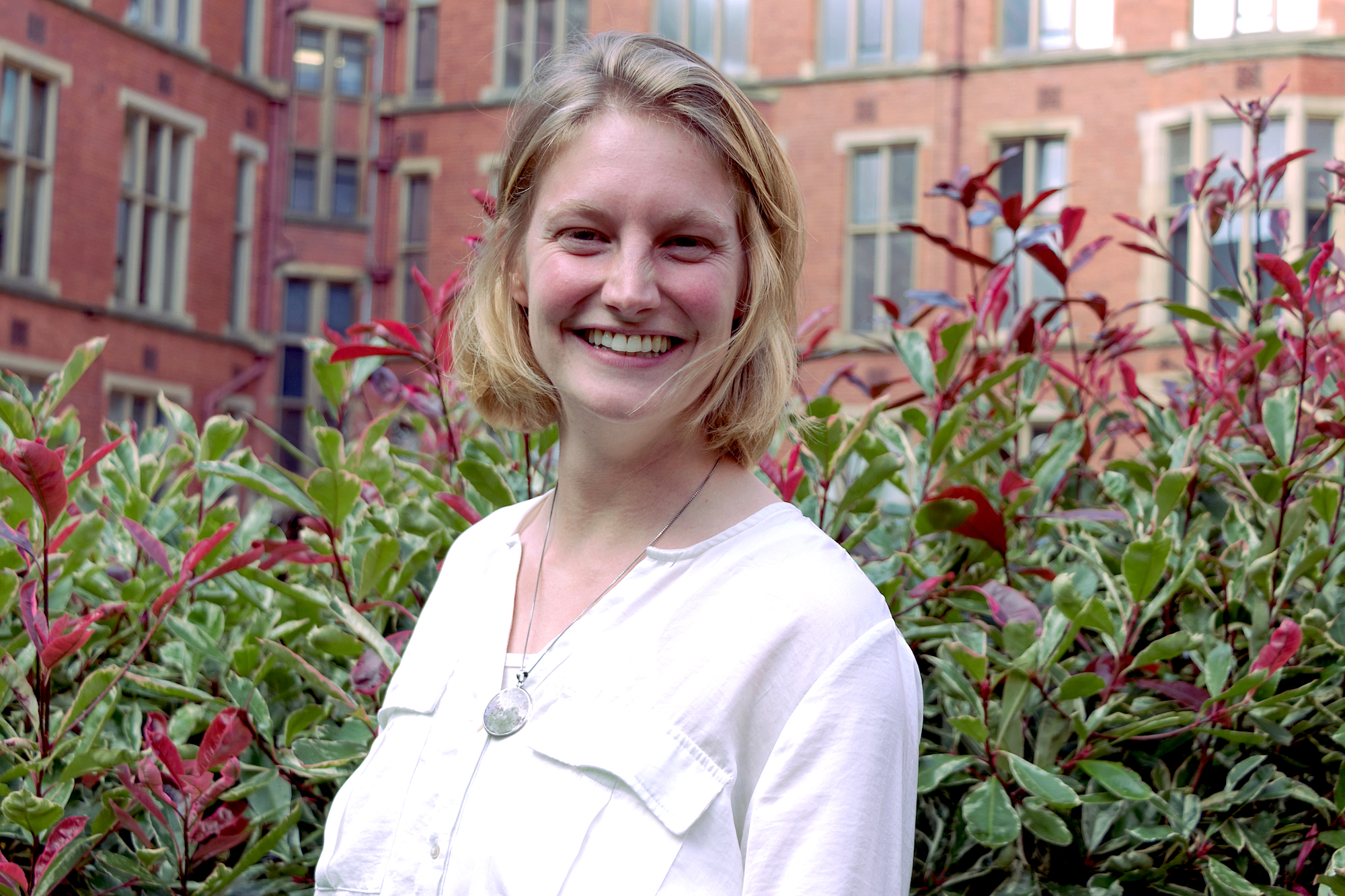 Kirsten M Florentine Weber
PhD Student at Grantham Centre for Sustainable Futures and The University of Sheffield
You can do it! Believe in yourself and counter every cheeky 'but' with a proposed solution!
As a climate scientist, I want to find out more about the fundamental element for life: water. The water on our earth constantly changes locations between the air, land and ocean. My research looks at this global water cycle. We have found that recently there has been less water in the air. I analyse where this atmospheric drought comes from: Does it have something to do with the change in winds that blow moisture from the big oceans to us onto land? What is the role of plants and large trees that suck up water and exhale it into the atmosphere? Is the drought due to the fact that a lot of old big trees are being cut down by us humans? Answers to these questions help us to predict the future climate.
WHY DID YOU CHOOSE THIS FIELD?
"Why?" - I always have been asking this question, aiming to understand nature. Nature is explained by physics. So I decided to study physics at university. As a very curious student who is open-minded, I worked on a variety of scientific projects: How do plants filter polluted air? How does whale song sound and what do whales talk about? How do satellites know from above which flowers are currently blooming? And what does a dishwasher do with the leftovers from our lunch? All of that is physics! In my current project, I apply all I have learned to understand the global water cycle. So, whenever the weather changes I can understand why, and I get excited to explain the physical processes to other people. The best of my research is that my findings can help us humans, animals and plants to live a better life on our planet.
WHAT DO YOU LOOK AT & THINK, "I WISH YOUNGER ME WOULD HAVE KNOWN THIS WAS POSSIBLE?"
Physics is considered the most challenging degree. I did it. I did it because I designed the degree according to my interests: through the selection of courses, through talking to people, through internships abroad and outreach. A degree is what you make of it! Get in touch with inspiring people and people who can help you achieve your goals. My younger me would have liked to know that inspiring people don't bite.
WHY DO YOU LOVE WORKING IN STEM?
STEM is inspiring! You meet people who are on their way to find answers, to find solutions and to find ways for improvement. To improve in life, it is vital to think out of the box. I enjoy being creative and combining things! I believe lateral thinking is essential also for self-development.

I am fascinated by how nature works, and I am glad that as a researcher in STEM, each day, I can understand nature a bit better.
BEST ADVICE FOR NEXT GENERATION?
You can do it! Believe in yourself and counter every cheeky 'but' with a proposed solution!