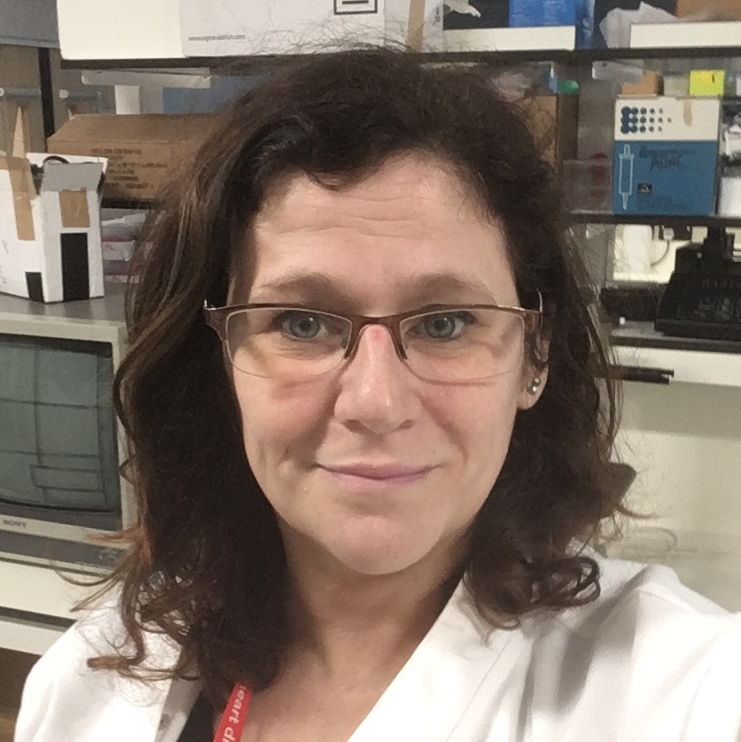 Lecturer in Biomedical Science
University of Bradford
Scientists come in all shapes and sizes - don't give up on your dreams!
I'm a university lecturer so my job has two main parts. Firstly, I work with the local hospital to perform cutting edge research into how type 2 diabetes affects blood vessels. Secondly, I teach biomedical science to BSc and MSc students - this includes physiology, biochemistry, genetics etc. and guiding students in their first experiences of laboratory research.
WHY DID YOU CHOOSE THIS FIELD?
Ever since I was small, I knew I wanted to work in science. I used to perform 'experiments' at home, so it was inevitable really! When I went to University, I realised very quickly that I wanted to be a lecturer. I have a really clear memory of sitting in a lecture about cell biology and thinking that I was so lucky to be sat there learning about this amazing, microscopic world! My lecturers were fantastic, and I wanted to enable other students to feel that same sense of amazement through my teaching.

As scientists, we have an insatiable thirst for knowledge and understanding of the fundamentals of life. When it came to research and choosing a PhD, I looked to the fields that really interested me as I knew that if I was going to dive down a rabbit hole it needed to be something I really cared about. Cardiovascular disease and diabetes cause so much suffering and in my local area, we have an increased level of these compared to the rest of the country. This is why I chose to work with clinicians and researchers in this area.
WHAT DO YOU LOOK AT & THINK, "I WISH YOUNGER ME WOULD HAVE KNOWN THIS WAS POSSIBLE?"
Getting a PhD! I was what they called a '1st gen' PhD student as no one else in my family had studied at this level. However, they always encouraged me to reach for my dreams. I come from a very working class area and trying to get a doctorate seemed so very far away from what society expected me to do. I always struggled massively at school with confidence (I still do now to an extent) so to go through a PhD defence would have been inconceivable to 15-year-old me. It's something I'm very proud of.
WHY DO YOU LOVE WORKING IN STEM?
I love working in STEM because every single day is different. Research and knowledge moves so fast - a lot of the things I was taught at University we know now were wrong - and it's so exciting being on that front line. You are seeing things in the lab that no one else has seen, and it is impossible to not be excited by that. It's also quite unique in that there's so much variety in what we do - not only in terms of topics, but also in terms of whether we spend the day in the lab, or writing a paper, or presenting at a conference etc - no two days are the same.

As I've progressed through my career towards supervising students, this is also something that I wake up looking forward to. Seeing students taking those first steps on their research careers, getting more confident and then seeing their future successes is unquestionably one of the most fulfilling things you can experience.
BEST ADVICE FOR NEXT GENERATION?
Don't let society tell you what you should be doing just because of your gender! Scientists come in all shapes and sizes, and I'm very happy that the old stereotype of scientists being middle-aged white men with crazy hair is very rapidly changing. Women make equally as important contributions to STEM as men do. And whilst it is undoubtedly hard to balance academia with having a family (if that's what you want), it is definitely possible. Don't give up on your dreams!
"There's no such thing as negative data - you can learn from everything."