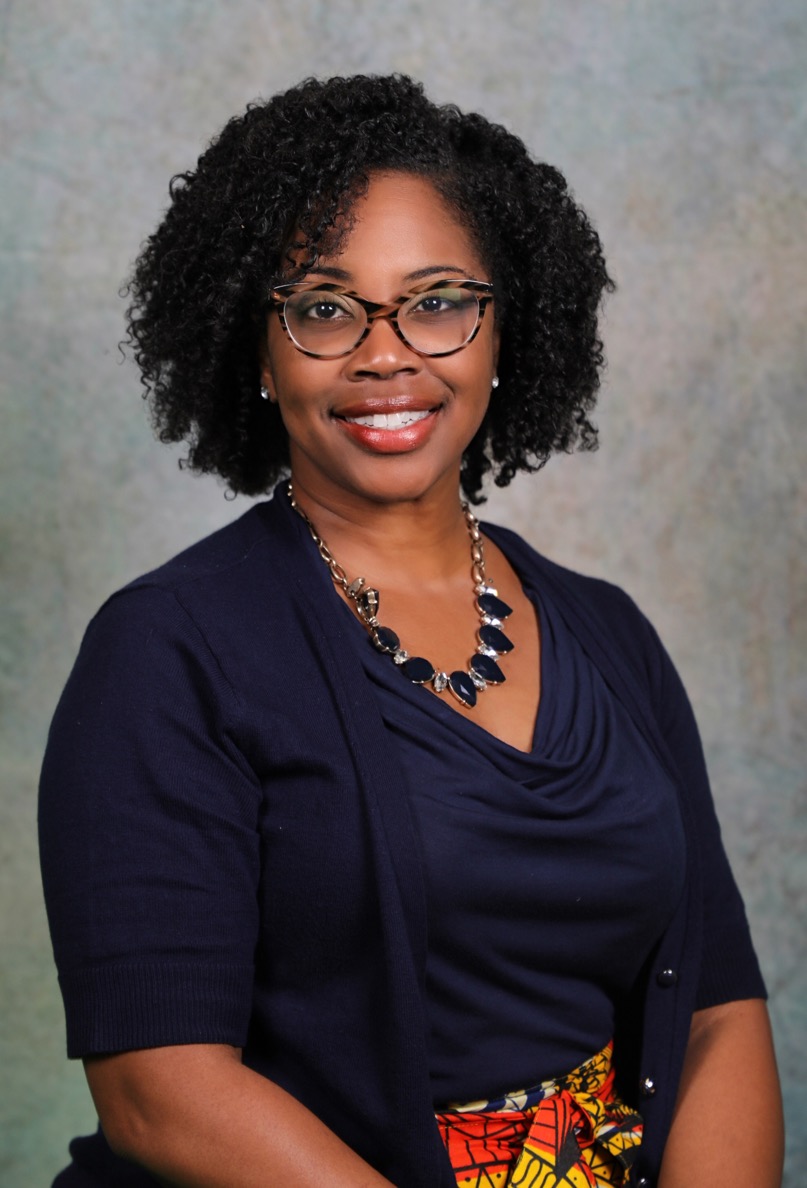 Core Instructor
Volusia County Schools
And - Founder, Girls with S.T.Y.L.E.S.
The world needs your contributions.
I am a Distinguished-rated STEM Professional. My classroom instruction experience includes Advanced Placement Chemistry, General & Honors Chemistry, Physical Science, and Agriscience Foundations at the secondary level.
My goal is to provide a 21st century learning environment through technology integration, coherent instruction, and engaging project based learning experiences.
WHY DID YOU CHOOSE THIS FIELD?
Dr. Mary Jane McLeod Bethune, the educational trailblazer and icon, said of herself, "In each experience of my life, I have had to step out of one little space of the known light, into a large area of darkness. I had to stand awhile in the darkness, and then gradually God has given me light; but not to linger in. For as soon as that light has felt familiar, then the call has always come to step out ahead again into new darkness." In my professional career, I can attest to the darkness of familiarity and the brilliance of ingenuity and fresh beginnings. I obtained a Bachelor of Science degree in Biological & Agricultural Systems Engineering from Florida A&M University, in August of 2004 and set off to master the corporate world. Although I experienced much success and utilized my scientific training, I found my experience quite unfulfilling at times. I was in search of a venture that would allow me to use my scientific background and professional training on a more meaningful platform; I wished to produce results more profound than any quarterly performance report could compute. I found myself standing at the edge of a large area of darkness but it wasn't long before the dawn of a quickly approaching light.
Education has been the light that God has given me. I began my tenure at Mainland High School in the fall of 2010.
WHAT DO YOU LOOK AT & THINK, "I WISH YOUNGER ME WOULD HAVE KNOWN THIS WAS POSSIBLE?"
December 2018, at the young age of 40; as a single parent of 2, I received a Masters in Educational Leadership from Stetson University. I chose to enroll in an accelerated program that required me to drive 76 miles one way, attend class from 8:30 a.m. to 5:30 p.m. every Saturday for one year. A few months later I was named Mainland High School's 2019 Science Teacher of the Year! I wish my younger, collegiate self knew that I possessed this level of resilience.
WHY DO YOU LOVE WORKING IN STEM?
I love taking an active role in the development of young minds in the classroom and beyond school hours. Problem solving and creating interactive curriculum to help my students reach that "ah ha" moment is what I wake up looking forward to do each day.
BEST ADVICE FOR NEXT GENERATION?
I would invite them to read & research the remarkable accomplishments of women such as Sara Elizabeth Good, Valerie Thomas, Gladys West, Dr. Patricia Bath, Dr. Shirley Jackson, Annie Easley, and Stephanie Lampkin just to name a few. These women's contributions to STEM have revolutionized the world. They broke through doors and paved the way for the talents and skills brewing in each of you. The world needs your contributions. Read their stories. Harness your passion and find the fuel to to follow your dreams.
"Invest in the human soul. Who knows, it might be a diamond in the rough."
-- Mary McLeod Bethune
I believe that there are several unmined diamonds just waiting to be discovered. Through my profession I am able not only to seek them out, but to mine them and polish each one.