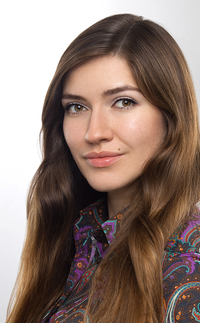 I work in a fast growing chemistry services company. My task is to identify potential clients, design a project together with them, negotiate a contract and close a deal. But my job is not over at this point, I am involved in the project management and key account management. Additionally, I'm involved in strategy of the company's growth and sales strategy. In position I'm constantly in touch with top scientists in the world and help them designing drugs of tomorrow.
Why did you choose this field?
After working in the lab for many years I wanted to broaden my knowledge and move to business but still keep highly scientific profile. I realized that I'm a very communicative person and I want to work with people and not in the lab but still make an impact for the scientific community.
What do you look at and think, "I wish younger me would have known this was possible"?
That it is possible to set high goals and achieve them just by being strong and try. I wouldn't have thought that I could move to Switzerland and get a PhD in biochemistry and switched to business field at a young age.
Why do you love working in STEM?
I love that I can make an impact. You never know when one idea can become a drug and save peoples life in the future.
Best advice for next generation?
Understanding the way our life works from the scientific perspective is fascinating. You change the way you look at things and you know you can make an impact for the world's knowledge. Don't be afraid to try and fail, just do it.
Inspo quote / fun fact / role model
"Ever tried. Ever failed. No matter. Try again. Fail again. Fail better." (Samuel Beckett)