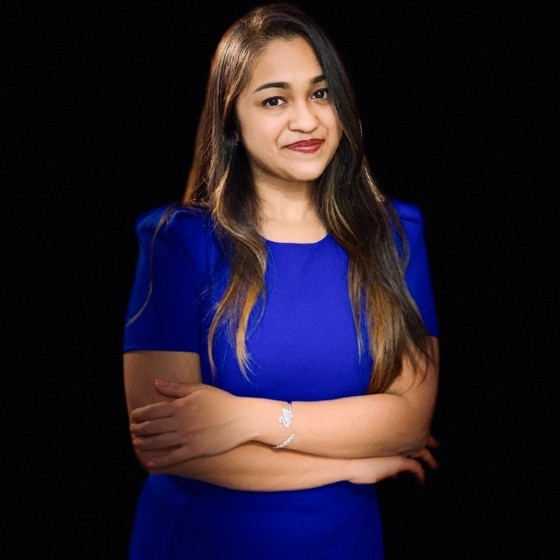 Software Engineer, Cisco Systems
Try out different subjects, try out exploring courses & see what you like. Don't hold back on exploring.
I work for a collaboration tool - Cisco Webex Meetings, which helps people worldwide connect to each other and conduct business meetings, virtual events, educational lectures, etc. I work on developing services & tools used for monitoring, automating the platform. I like to simplify the existing system and use software engineering for that.
WHY DID YOU CHOOSE THIS FIELD?
It was during my first internship when I saw a real data center in-person and was amazed at how systems are made up. I loved studying networks which led to me pursuing my M.S. in Computer Networking at North Carolina State University. And while at the university I also took subjects like DevOps, Software Engineering - which made me more interesting in cloud technologies and made me pursue a career in Software engineering, it is interesting because the opportunities are so wide & exciting.
WHAT DO YOU LOOK AT & THINK, "I WISH YOUNGER ME WOULD HAVE KNOWN THIS WAS POSSIBLE?"
Coding! In specific terms (recursive algorithms coding.) Younger me would never have believed that I would one day actually like coding, build my own game using newer frameworks & understand the algorithms too. It is a beautiful thing that what you envision as a task can actually be coded and brought to life.
WHY DO YOU LOVE WORKING IN STEM?
I love working in STEM because there are so many good opportunities, there are so many people & communities which help you learn & grow. So many resources are made available to help people all over the world. Every person has a fair, equal opportunity regardless of race/gender and I really believe it is a very progressive community, which believes in free resources & inclusivity. I wake up looking forward to solving a leetcode, looking forward to see what new we are doing in our jobs, new projects. Everyday has a new scope to improve on.
BEST ADVICE FOR NEXT GENERATION?
If you are a girl as confused as I was during my undergraduate days, do not worry, confusion is the road to clarity. Try out different subjects, try out exploring courses & see what you like. Don't hold back on exploring the Internet - it has tons of things to offer you & never ever stop learning, the sky is your limit. Start young & absorb most of the things to learn when you are young, it will give you a very big head-start. Connect more to experienced professionals, your seniors, know what exactly is going to be of use in your career and learn those things well ahead in time, or at least get familiar.
I would say - "Creativity is - Intelligence having fun" - by Einstein. But I firmly believe myself more in - "Hardwork is the only way to sure-shot success, dream what you want & you can achieve it."