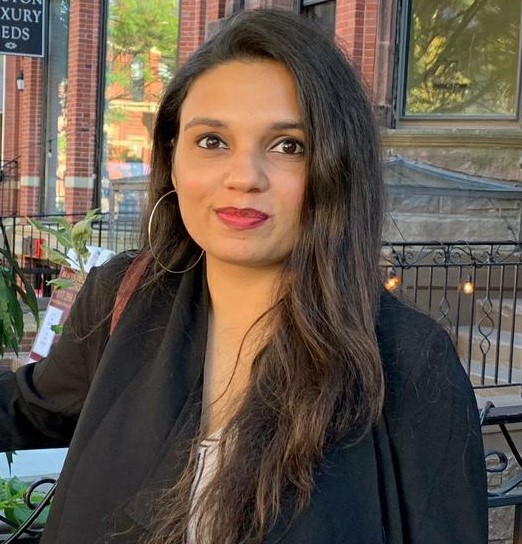 Technical Risk Management Analyst, Verizon Media
Create an opportunity for yourself for anything that you're passionate about and success will follow.
My job entails identifying technical security risks associated with third parties/vendors that Verizon Media works with, by conducting risk analysis. It involves data security, cloud security, vulnerability management, backup and recovery risks, access managment, etc. My job also entails the use of data analytics to drive metrics and ensure continuous process improvement.
WHY DID YOU CHOOSE THIS FIELD?
Since childhood, I have always been a hard working student who actively searched for her passion and strongly believed in doing her best. This is one of the most influential contributors of where I am today. As a computer science engineering student, I was still actively looking for my passion in the field, when an opportunity presented itself. I was offered a job with a Big 4 Consulting firm, PwC, as a Cybersecurity Analyst. I conducted extensive research to evaluate if I can be passionate about this, and finally decided to grab this opportunity and see where this path would take me. I was extremely new to this field and was fascinated by the day to day work that I was doing at PwC. This is when I realized that this is something I'd love to build a career in. I gained knowledge in several domains such as cyber security, information and communicatio technology, IT auditing and process improvement methodologies. During this time, I also realized the importance of data analytics as to how we can gather insights through data and drive decision making for an organization. This realization made me pursue my MS in Information Systems from University of Maryland that particularly focused on data analytics. Today, I can say that I am very happy with my career path so far as I can see the impact I'm creating through my work by utilizing my previous work expereince as well as my Masters knowledge in my current role.
WHAT DO YOU LOOK AT & THINK, "I WISH YOUNGER ME WOULD HAVE KNOWN THIS WAS POSSIBLE?"
According to me, my achievement/success is associated with the amount of impact I create and how I make a difference in this world. Till date, I got an opportunity to work for a Big 4 firm and for brands like Verizon/Yahoo and create an impact on a large scale by playing a role in securing data which is the biggest asset for an organization in today's world....I think my younger self would not have thought that this was possible.
WHY DO YOU LOVE WORKING IN STEM?
I love working in STEM because everyday is a new day filled with new challenges and new techniques to solve these challenges. I can confidently say that there is no day that will be dull or mundane if you are working in STEM. There is so much to learn and our learning never really stops because STEM is continuously evolving. I love to learn, I love solving challenges and this is what motivates me to wake up everyday and do what I do.
BEST ADVICE FOR NEXT GENERATION?
To all the girls of the next generation in STEM, my advice to you will be that never stop exploring, never stop learning and never say 'No' to opportunities. Create an opportunity for yourself for anything that you're passionate about and success will follow. To all the girls who are not sure of what career path is right for them, my advice to you will be to explore STEM as it is super extensive and there are so many options here for you to pick up as a career and make a difference in this world by your work. If you are driven by solving problems, creating a huge impact, passion for technology and innovation, then STEM is the right path for you.
"The only limit to the height of your achievement is the reach of your dreams and your willingness to work hard for them." - Michelle Obama