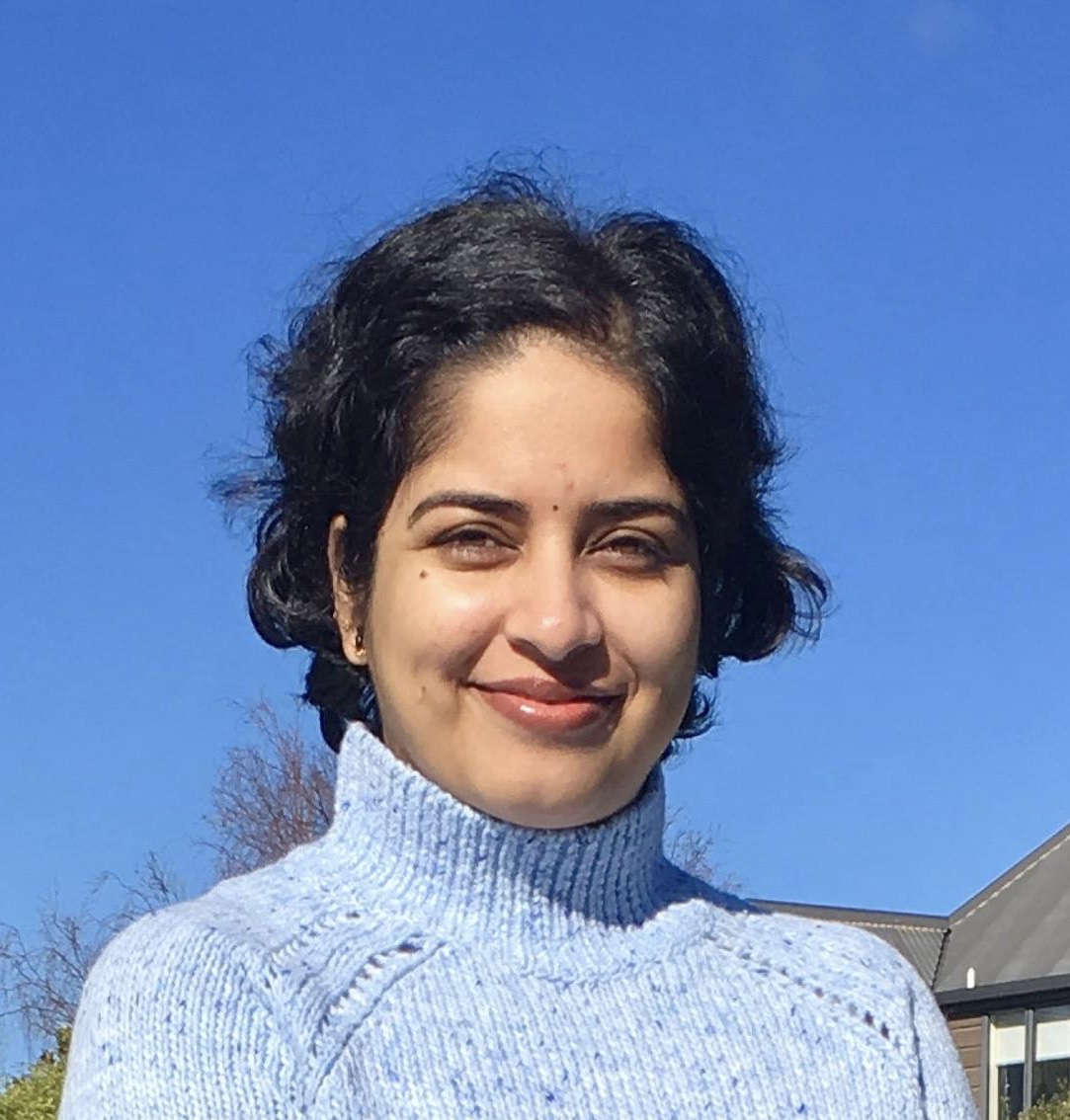 Research Officer at the Riddet Institute, Massey University in Palmerston North
You have a unique perspective, and if you pursue it you'll find Science-based solutions to some of the most pressing global issues.
I use the principles of physiology to understand which combinations of food systems will be able to feed the world's growing population in both an ecologically-sustainable and culturally-appropriate manner. I also study the hidden doctor in our gut (little peptides) that silently help us maintain our overall health on a day to day basis. In my role at the Riddet Institute, I also work with two indigenous STEM academies of India and New Zealand, to encourage indigenous children and youth to take up Science as a long-term career!
WHY DID YOU CHOOSE THIS FIELD?
I grew up in a tiny township in Western India. We would have peacocks frolicking in the backyard of every house in the town... It was a pristine place with abundant biodiversity of flora and fauna. Growing up, I noticed that every cultural celebration or festival had specific associated foods that were linked back to either a particular season, plant or an element of the earth system. This made me want to understand human nutrition from the point of view of planetary health. I then chose to pursue a Bachelor's degree in foods and nutrition, and a Master's in food technology with a focus on biochemistry and nutrition. I went on to do my Ph.D. in gut physiology. I now use my knowledge to understand which diets are all three of the following: (i) nutritionally-adequate, (ii) culturally-appropriate and (iii) have the least environmental impact.
WHAT DO YOU LOOK AT & THINK, "I WISH YOUNGER ME WOULD HAVE KNOWN THIS WAS POSSIBLE?"
More than my scientific achievements, when I pause and think of the work that I do as a Science Communicator for the indigenous peoples of India and New Zealand, it gives my work a sense of purpose. I wish I could let the younger me know that we all have the ability to lift each-other up! That the only real meaning of any goal is when it helps motivate someone other than yourself too.
WHY DO YOU LOVE WORKING IN STEM?
I love working in STEM as my work can help combat the effects of climate change, and it can help people make the right dietary choices. I love motivating children to look at Science as a fun-filled field, as a tool to understand the mysteries of life!
BEST ADVICE FOR NEXT GENERATION?
My work with a girls' school in India has taught me that girls are extremely perceptive! I would like to tell girls everywhere to pursue their brainwaves! You have a unique perspective, and if you pursue it you'll find Science-based solutions to some of the most pressing global issues.
My favourite quote is a part of a Sanskrit Shloka on womanhood. Translated into English, it would be "She is the life of all universe".