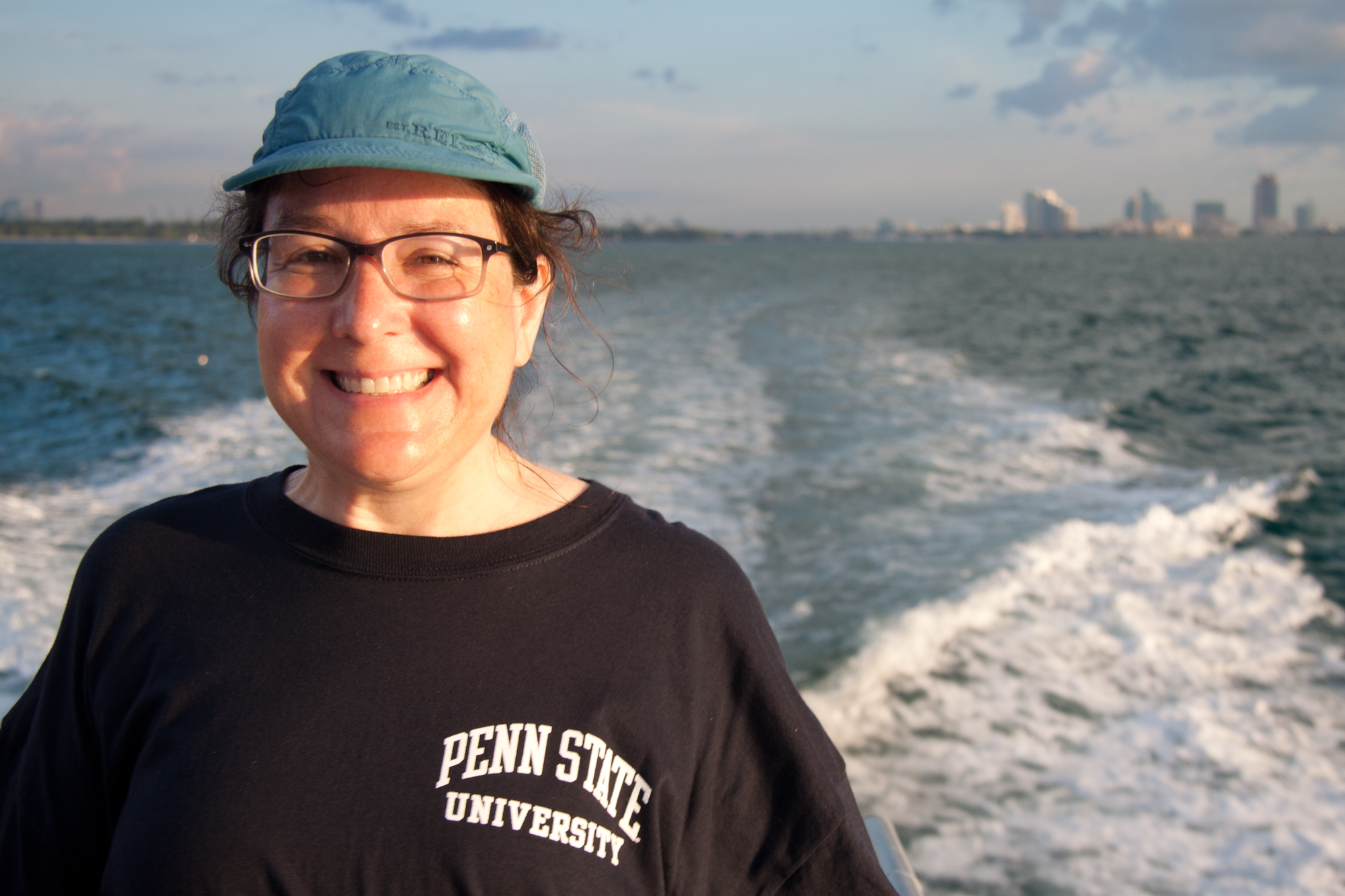 Professor of Earth Science, The Pennsylvania State University - Brandywine Campus
Your journey through STEM will have many opportunities come your way - when those doors open, consider walking through them.
My job has three parts - I teach undergraduate university students introductory-level Earth science courses in areas that focus on oceanography, climate science, renewable energy, water, and sustainability. I do research, where my work makes new contributions to how Earth science is taught and communicated to non-scientists. I engage in service by doing outreach at schools and other public events to share how fun and exciting science can be!
WHY DID YOU CHOOSE THIS FIELD?
I knew I wanted to go to college and major in a science field, thanks to some amazing science teachers I had in high school. It wasn't until I took my first geology class in college that I realized geology would be the major I would pursue. While studying geology, my interest grew more and more in wanting to learn about the ocean - which I think goes back to all of the summer vacations to the coast of Maine my family took when I was growing up. I then went to graduate school and received a Ph.D. in marine geology and geophysics. I chose the perfect field of study, and I still get excited any opportunity I have to do field work or to get out on the ocean.
WHAT DO YOU LOOK AT & THINK, "I WISH YOUNGER ME WOULD HAVE KNOWN THIS WAS POSSIBLE?"
I honestly had no idea I could major in geology or oceanography. I didn't know these were careers that were available. I believe my journey to becoming a marine geologist would have been easier if I had met someone in that field back in high school. This is why I have such a passion today for doing outreach to students in grades K-12 - I want them to learn about as many career opportunities as they can.
WHY DO YOU LOVE WORKING IN STEM?
There is always something new to learn, and always something new to discover! For example, in the field of oceanography, we have only mapped 5% of the ocean floor. Considering that the ocean covers 71% of Planet Earth, who knows what else we will find out! And then being able to share that knowledge with others - that's what excites me about being a scientist and educator.
BEST ADVICE FOR NEXT GENERATION?
Take the time to do your own investigation on careers in STEM available. Think beyond the careers you see on television and in the movies. Don't forget there are several career fields that intersect with science, such as science policy, science art, science communication, and more. Reach out and email scientists to ask your questions and to learn more. Take advantage of opportunities to attend career fairs and online discussions with women in STEM - you'll never know what doors may open up for you!
You will find that your journey through STEM will have many opportunities come your way - when those doors open, consider walking through them and take advantage of what is being offered to you. Always reach out and talk to others throughout your entire career. You will quickly learn there is an amazing network of people here to support you!