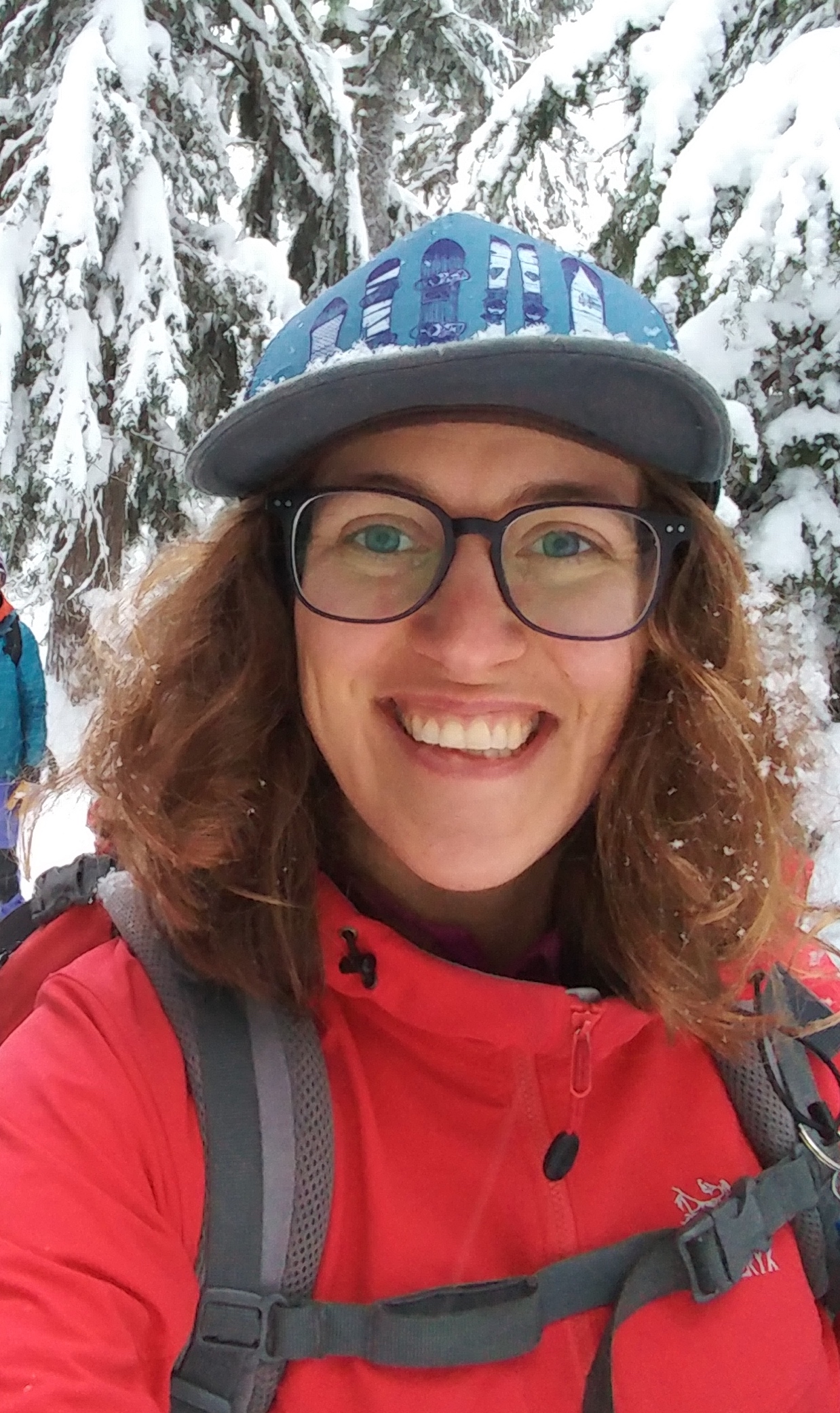 Wildlife Masters Student, Parks Canada/Simon Fraser University, Yoho National Park
Expose yourself to research, don't be afraid to ask questions or ask to help on a project.
Mountain goats are the original mountaineers. They eke out a living on cliffsides. They live among the peaks year round except in the spring, when the snow melts the grass greens up and they eat fresh green forage again.

But their alpine food doesn't provide all the nutrients they need, like Sodium, potassium, magnesium and calcium. To balance their change diet they take dangerous trips through the forest from the alpine to visit exposed soil to eat dirt. These are mineral licks contain salts and minerals, its likes eating a bag of chips and getting your multi-vitimin in one mouthful of dirt.

My research aims to determine
1. How many years have mountain goats been using these mineral licks?
2. Are their behavioural differences in accessing these minerals between males and females?
WHY DID YOU CHOOSE THIS FIELD?
I have always loved sciences and my interested started with identifying plants in high school and ethnobotany (how first-nations peoples of Canada used plants to thrive off the landscape) in my undergrad. I followed this interest to my career with Parks Canada - working with native plants. I have been lucky enough to research many different species in my career including garry oak meadows, high alpine white-bark pine trees, bighorn sheep and white-tailed deer. This work took me to the Canadian Rocky mountains and an opportunity to conduct wildlife research on mountain goats. I am deeply passionate about studying plants and animals and I am finishing up my Masters on mountain goats I am excited to see whats next!
WHAT DO YOU LOOK AT & THINK, "I WISH YOUNGER ME WOULD HAVE KNOWN THIS WAS POSSIBLE?"
I wish I knew I was good enough to do a masters in wildlife right out of my undergrad! I waited many years to apply because i didn't think I was good enough. YOU CAN DO IT!
WHY DO YOU LOVE WORKING IN STEM?
I LOVE reading about the research done on all the different species of animals from around the world.
BEST ADVICE FOR NEXT GENERATION?
Expose yourself to research, don't be afraid to ask questions or ask to help on a project. Most scientists LOVE talking about their research and if you show interest they will normally be able to find something for you to work on (and dont sell yourself short, you might even get paid to do it!)
Slow is smooth and smooth is fast -- Modern Family. (Take it slow and steady - you will be more efficient and make less mistakes)