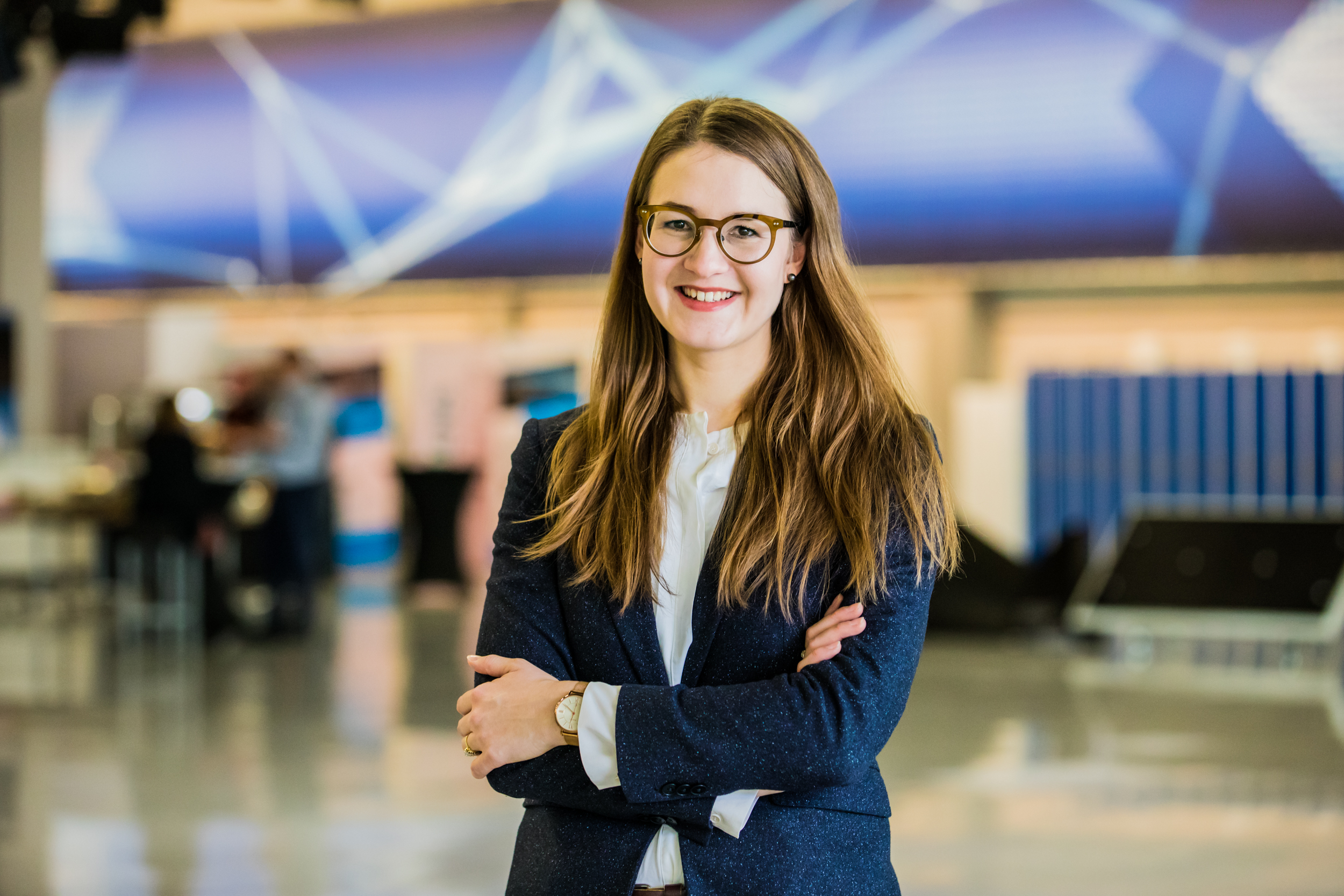 Proposal Engineer, Airborne

Don't listen to the stereotypes.
I am an aerospace engineer, passionate about taking technology beyond what it can do today, so I work for a company making innovative manufacturing systems for composite materials (fibre reinforced plastics). I write offers to clients who are interested in purchasing our novel technologies and want to be at the forefront of technology. That involves describing the technology in detail and taking any specific requirements into account.
WHY DID YOU CHOOSE THIS FIELD?
I've found a passion for sewing when I was a teenager, and started studying textile engineering as I thought I can bring my hobby into my professional live. I loved my studies because a whole new world of textile engineering opened up, but different than I thought: sewing remained a hobby and I learned all about fibres, textile manufacturing and much more. During a semester abroad I had the opportunity to visit lectures on composites, and I thought: how cool, ancient textile techniques are used on modern aircrafts? I went on to study composite materials in more detail and love that I can make a contribution to a more sustainable world by making aircrafts lighter, more efficient and therefore better for the environment.
WHAT DO YOU LOOK AT & THINK, "I WISH YOUNGER ME WOULD HAVE KNOWN THIS WAS POSSIBLE?"
When I was in highschool, I was told that I wasn't good enough for the advanced math class. I ended up with a doctorate in engineering anyway. Now I know that as long as you're willing to put in the effort, sit down and understand, practice, study, you can do absolutely everything. People who tell you that you'll struggle and try to convince you to take an easier path may say that to protect you from failure, but if you stick to your guns, you can do it!
WHY DO YOU LOVE WORKING IN STEM?
It never get's boring: What seems simple can lead to complex problems, what seems like a complex problem might just need a simple solution. Understanding a problem well enough to come up with a solution that solves the problem rather than patching it up is what I love doing. Pushing humanities knowledge to new areas is what excites me, I make a contribution to expand what is possible today.
BEST ADVICE FOR NEXT GENERATION?
Don't listen to the stereotypes. You don't have to be good in physics/math/chemistry, or enjoy it in order to go into a STEM subject. That one teacher you didn't like in high school doesn't determine what an entire field is like.
I've heard many times: 'but I love working with people' Guess what, that's exactly what STEM needs. Not every job in STEM is sitting behind a computer and code day and night.
Find out more about what jobs in STEM really look like before you say it's not for you, you might get surprised (as I did)!
"Trust in yourself, believe that your voice matters, and know that your words are good enough." Amber Gordon