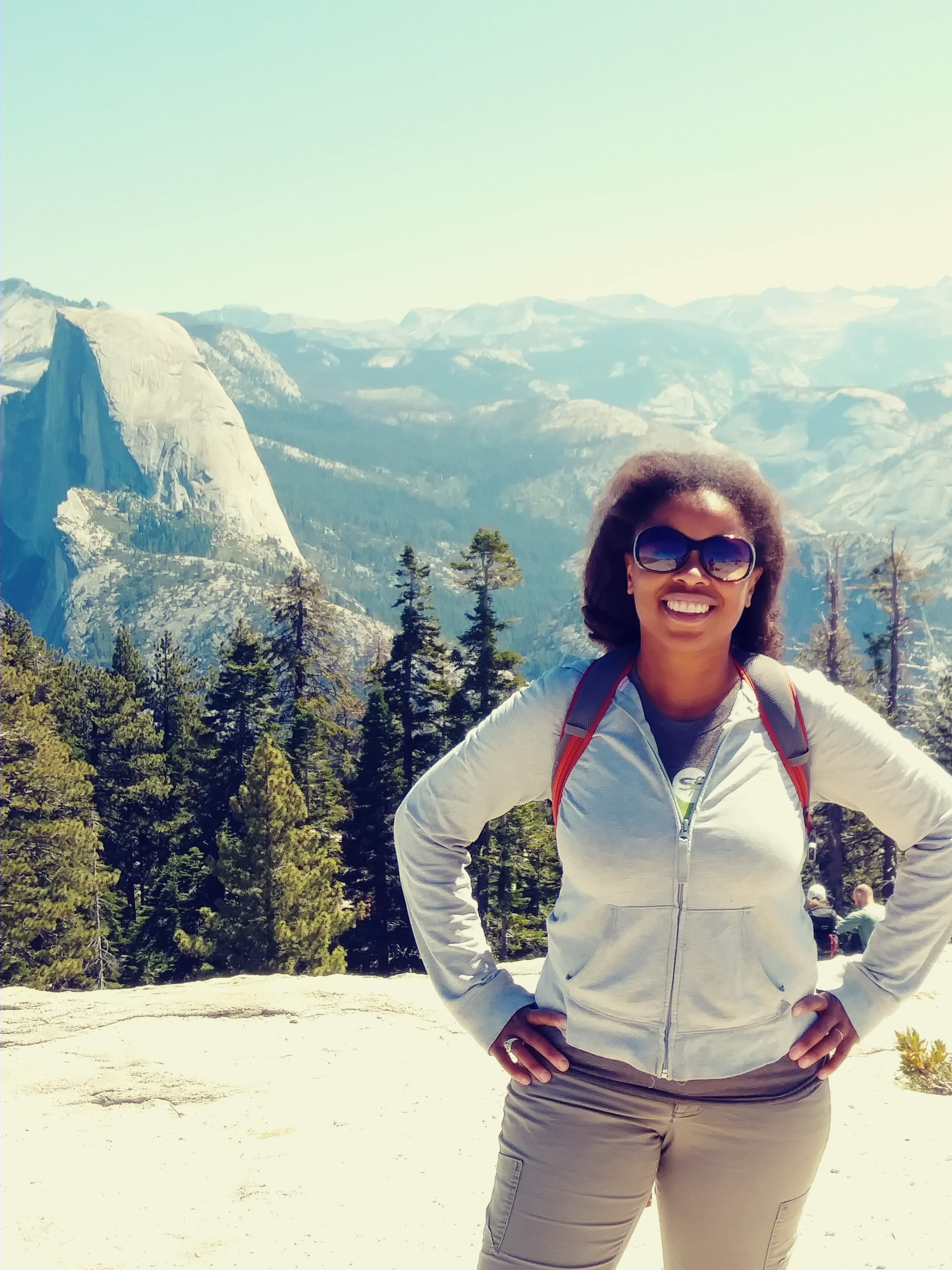 Biologist, Environmental Protection Agency
This is your moment. Take it!
I coordinate with a large team of scientists, economists and policy experts to make science-based decisions about the safe and future use of pesticides based on the results of risk assessments of the impacts of these chemicals to human health and ecological systems.
WHY DID YOU CHOOSE THIS FIELD?
I've spent the past 20 years in the wildlife biology field. My junior year of college, I spent a semester abroad at the University of Birmingham in England. I'd still not figured out what I wanted to major in and was having a bit of a crisis in direction. One day, I'd checked a text book on Environmental Science out from the university library, and stretched out on the campus lawn for some "light reading." At one point I randomly flipped to a page on "Careers in Environmental Science," and read about Wildlife Biologists. My heart skipped a beat and tears came to my eyes. I had never heard of a wildlife biologist before, much less known one. I had no idea that I could turn my love for wildlife into a career. On that green campus lawn, across the ocean from home, I finally knew what I wanted to do with my life, and I have never looked back.
WHAT DO YOU LOOK AT & THINK, "I WISH YOUNGER ME WOULD HAVE KNOWN THIS WAS POSSIBLE?"
When I finished graduate school, a fellow student was looking for an avian biologist to assist on his biodiversity field project in the Coast Mountains forests of Central Oregon. I spent that summer driving pickup trucks up narrow, winding logging roads on the sides of mountains, hiking up and down steep terrain, seeing black bears up close and listening to coyote yip and howl in the canyons at night. I also worked with a Spotted Owl team, setting up mist nets to capture Spotted and Barred owls for tagfing and processing before releasing them back into the forest. That summer was never something I could have imagined doing when I was younger. It came to define me and my independence from that point on.
WHY DO YOU LOVE WORKING IN STEM?
I love how the many parts align and connect and fit together. I could be studying a wildlife population, and the biologist in me could see that the population size has been decreasing over the past several years or decades. But then Geography comes along and shows that land cover and land use has changed in that same period. And then I use statistics to show that there's a correlation between the population decline and the land cover change. And then maybe a systems or restoration ecologist can provide expertise about how to restore the habitat to help recover the wildlife population. I love STEM because it's a team effort; it's rare to work alone. I love working with other people and with other disciplines to solve big problems.
BEST ADVICE FOR NEXT GENERATION?
This is your moment. Take it! There's never been a better or more advantageous time to be a girl or young woman in science. People don't just accept that you're in the field; now, they expect that you're going to succeed. Prove them right.
"When everything seems to be going against you, remember that the airplane takes off against the wind, not with it." -- Henry Ford