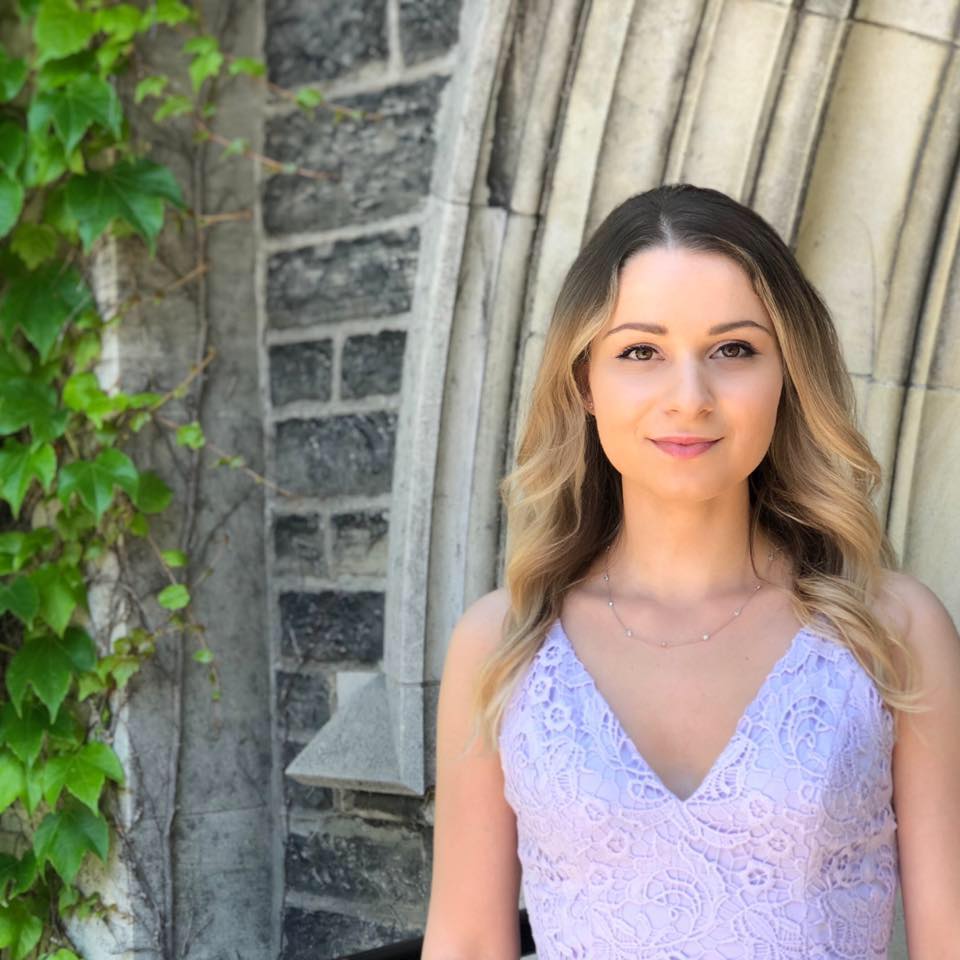 Graduate student, University of Toronto
Follow your dreams and work towards the goal of what you want your life to look like, not what other people want your life to look like.
I am conducting research on a project going towards my thesis and complete requirements for the program I am enrolled in through my university.
WHY DID YOU CHOOSE THIS FIELD?
I have always loved and been fascinated by science so I definitely knew at a young age that I would go into STEM. The events which narrowed my research interest and field started towards the end of high school. I played competitive soccer and had gone through a concussion which sparked my interest in the field of neuroscience. I was so. curious as to why I was experiencing all the symptoms and how the brain worked. From there I decided get a BSc. with a double major in neuroscience and psychology at the University of Toronto. During my time in undergraduate studies I was fortunate enough to have the opportunity to not only be involved in traumatic brain injury research and outreach, but also other areas of clinical neuroscience research. I then decided that regenerative medicine research interested me greatly (still in the field of neuroscience) and began working in a wet lab. I am currently completing my graduate studies in Laboratory Medicine and Pathobiology at the University of Toronto with a collaborative program in Neuroscience. My project involves studying and engineering Schwann Cells for improved nerve repair.
WHAT DO YOU LOOK AT & THINK, "I WISH YOUNGER ME WOULD HAVE KNOWN THIS WAS POSSIBLE?"
The achievement for me is just how far I have come in my studies. Even now, I, like many other graduate students struggle with 'imposter syndrome,' which I believe is common for women in STEM to experience. For example, I recently won a scholarship for my graduate studies, something I continued to tell myself I would never get because I am 'simply not good enough'. I remember not even wanting to fill out the application for the scholarship as I thought it would be a waste of time and just a disappointment when I receive the rejection. The moral of the story is I wish younger me had more confidence in myself and my work. Something I continue to work on even to this day. Always try out and apply for things that are important to you! You will be surprised as to how much you accomplish which would not be possible if you do not try in the first place. You are your own worst critic I have come to realize. Growing up I wish I had more female in STEM role models to talk to. I love this initiative as it gives girls role models to look up to and examples of women in STEM which can increase conversation, provide guidance and help build confidence. I can thank my piano instructor who was completing her graduate studies in electrical and computer engineering for being that role model for me.
WHY DO YOU LOVE WORKING IN STEM?
I love working in STEM because of the challenge. I will be quite honest and say it is hard work. However, the hard work pays off as it is very rewarding work. Everyday there is something new, a puzzle or problem to solve. Science is never boring and excites me! I look forward to work as it is work I am passionate about. I feel I am making a difference not only for the body of scientific knowledge in my field but also in the pursuit of developing therapeutics which in the future can benefit many patients suffering from peripheral nerve injuries. It is also super cool when your experiments work out and you realize that you are the first person to be doing this and seeing these results!
BEST ADVICE FOR NEXT GENERATION?
The best advice I have is to pursue what makes you happy! Follow your dreams and work towards the goal of what you want your life to look like, not what other people want your life to look like. If you happen to be in STEM pursue it! Do what you are passionate about. There are so many interesting fields in STEM that you can explore and get into. Do everything you do for yourself! I suggest making smaller goals that work towards a greater goal. For example if you want to work doing scientific research make the smaller goals of completing prerequisite courses in high school, then getting into a BSc. program at a university etc. Secondly, connect with mentors of people who are working in the field you want to work in. Thirdly, look for opportunities to gain experience. Look for volunteer positions working at a lab at the university you attend or at local hospitals! Fourth of all, be sure to have a healthy work-life balance. This is something I am guilty of not doing throughout my undergraduate studies but I am making sure to make time in my science to other things I enjoy doing such as photography, hiking, traveling and social outings with friends and family. This is so important for your mental health AND goals because you cannot perform at your best in your studies burnt out! Finally, never give up! Don't let minor set-backs get you down or affect your self esteem, trust me this is easier said than done. I have gone through this multiple times. Not everything works out but use it as motivation and try things again. I find that when I am getting in my own head I stop and think on a rested brain about other strategies I can try whether it being for a protocol I need to fix in the lab or how to get to my end goal. If a rejection comes back for a position you wanted, keep applying! Looking back I am so thankful for all the rejections and set-backs that were devastating at the time, because without them I would not be where I am today. I love what I'm doing and am excited for what the future holds. I love to be a role model for girls interested in STEM so if you would like to contact me or have any questions for me please feel free to! Twitter: @belfiore_lauren
"Life is not easy for any of us. But what of that? We must have perseverance and above all confidence in ourselves. We must believe that we are gifted for something, and that this thing, at whatever cost, must be attained." - Marie Curie