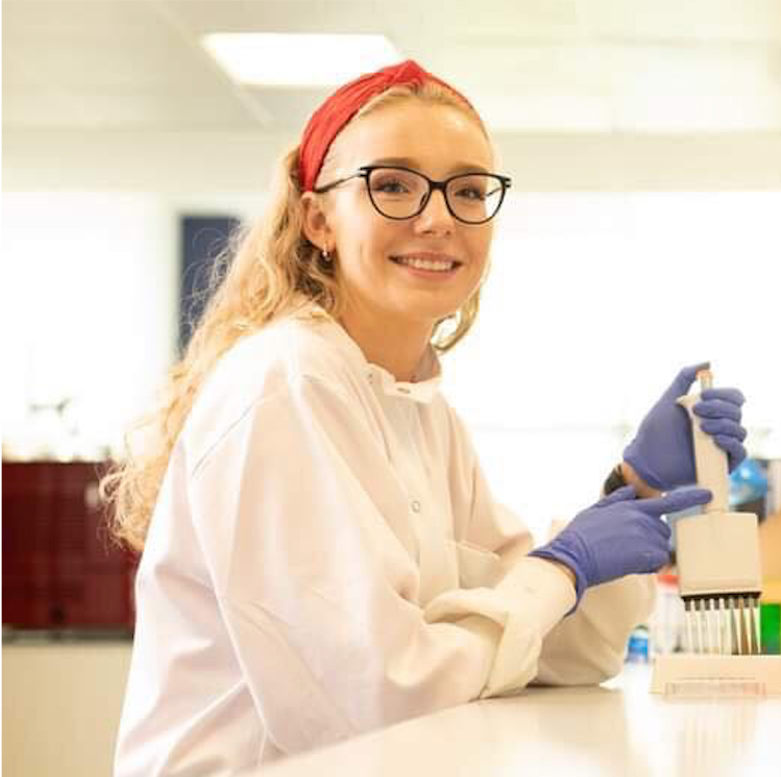 PhD researcher, University of Leeds
Work hard, be yourself, be kind to others and believe you can do it.
I'm a PhD student who is interested in understanding how peripheral vascular disease effects the blood vessels in the body on a cellular and molecular level. If we can understand this, we can help people with peripheral vascular disease avoid complications like limb amputation and live healthier for longer.
WHY DID YOU CHOOSE THIS FIELD?
I really enjoyed biology at school and university. I find it fascinating how amazingly complex the human body is. During my industrial placement year at university I got to carry out my own research project (looking at how drugs can have unwanted side effects on the heart), and I loved the novelty and excitement of lab-based research. The rest is history!
WHAT DO YOU LOOK AT & THINK, "I WISH YOUNGER ME WOULD HAVE KNOWN THIS WAS POSSIBLE?"
I never thought I would be capable of doing a PhD. I wish I could tell younger Lauren to believe in herself (I still have to tell myself this) and how far she will come!
WHY DO YOU LOVE WORKING IN STEM?
Every day is different. One day I could be carrying out experiments in the lab, the next I could be at a conference presenting my work. In science you're constantly being pushed out of your comfort zone and challenged mentally. The moments when I realise how to fix a problem I have been stuck on are both addictive and motivating.
BEST ADVICE FOR NEXT GENERATION?
Never think you're not enough. Keep doing your best, as no-one can ask for more than that. Work hard, be yourself, be kind to others and believe you can do it.
"I hadn't been aware that there were doors closed to me until I started knocking on them." - Gertrude B. Elion, winner of the 1988 Nobel Prize in Physiology.