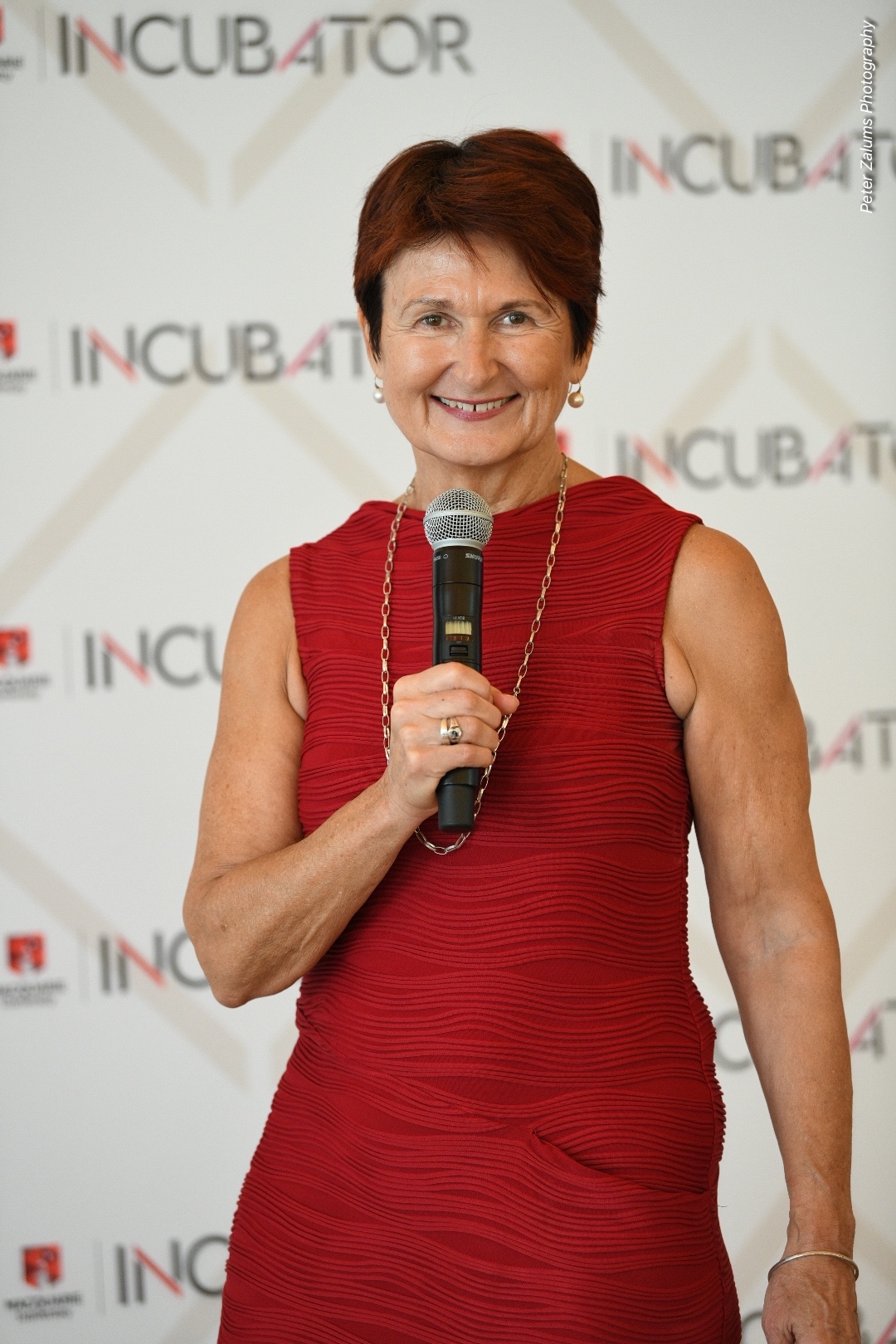 CEO, Founder & Lead Consultant for ZedAxis Leadership Consultancy
Our world needs more bright, curious and committed your women to choose STEMM.
I teach strategies and tools to professional STEMM women to help them define and communicate their unique value proposition and why this matters so they can accelerate their career into the C-Suite and hold their ground as a respected and valued leader and influencer of purpose-driven change.
WHY DID YOU CHOOSE THIS FIELD?
Since my early childhood years I have been deeply curious about how things work under the skin. How life works at the molecular level is what attracted me into biochemistry. During my honours research year I realised I was much more suited to macro level science and working with people and business rather than test-tubes. My father, being a European post WW2 refugee, and became an electrical engineer, was adamant in his advice: "Education is the best investment you can make. And then make sure you know how business and the economy work so you can build your financial security and wealth." My deep curiosity for why we do what we do as human beings, how to build wealth and how can I contribute to improving the quality of life led my career choice from Research into Sales in Biotech and medical technology. I realised in my early 50's that becoming an entrepreneur opened up new possibilities to add value and create financial stability. I found my true passion. I love teaching bright ambitious women in STEMM how to fulfil their potential at work and create the meaningful impact they dream about. Today I guide STEMM executives and teams into sustainable high performance so they can accelerate the innovation process and create meaningful purpose-driven outcomes that make our world and our existence better.
WHAT DO YOU LOOK AT & THINK, "I WISH YOUNGER ME WOULD HAVE KNOWN THIS WAS POSSIBLE?"
I am very proud of achieving my Master of Science in Coaching Psychology at age 55 and becoming a self-generating entrepreneur in a very crowded noisy market, where I am providing coaching and training to accelerate and actualise STEMM potential in our women. In some ways I do wish I had made this change 10 years earlier, but I thought I was too old at 45 to anything different in the workplace. I am so grateful I invested in psychotherapy and executive coaching which expanded my thinking so I could make better decisions. Meaningful transformation takes time, energy and commitment. I have since learned we are never too old to take charge of our career and change direction!
WHY DO YOU LOVE WORKING IN STEM?
I love working with STEM women because the future quality of life depends on the innovation that we have not yet developed. I know with the knowledge and skills and contextual experience I have in STEM, I can accelerate the mindset shifts and leadership influence that women require to make these much needed innovations and cultural shifts happen. Unlocking your potential is my mission.
BEST ADVICE FOR NEXT GENERATION?
Our world needs more bright, curious and committed your women to choose STEMM careers and move into C-level leadership roles so we can fix the inbalance of power and perspective in complex decision-making. The future of our children and children's children need your energy and influence in Science - both in Research and in Business of STEMM.
"You can't solve a problem with the same level of thinking you created it with." - Albert Einstein