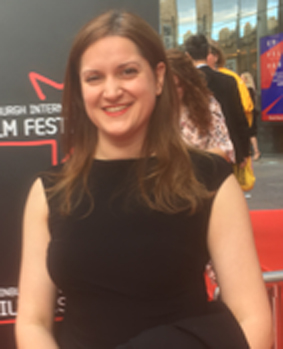 I am a neuroscientist looking at synapses, which are the contacts between nerve cells in the brain and how they change when a person has multiple sclerosis.
Why did you choose this field?
I loved biology and chemistry since high school but it was during my undergraduate studies I realised that neuroscience ignited my inner gossip! I found myself asking: What are these molecules? Why do they go there? What kind of cells are these? What do they do? Then I read the "Essentials of Neural Science and Behavior" and I fell in love! I realised that actually...it IS all in your head and I wanted to find out how.

I focused on multiple sclerosis because I was fascinated by myelin, a special membrane that wraps around nerve cells. When myelin is damaged a person develops diseases like multiple sclerosis. Meeting people that live with multiple sclerosis played a pivotal role in my research and gave a whole new perspective to what I do and what I can offer. I am proud I became a neuroscientist!
What do you look at and think, "I wish younger me would have known this was possible"?
That one day I will be called an expert!
Why do you love working in STEM?
Working in STEM makes me feel like an amateur sleuth trying to solve a mystery. Like nature's Miss Marple. So every day I wake up looking for clues!
Best advice for next generation?
Inspo quote / fun fact / role model
"Now...if you trust in yourself..."
"Yes?"
"...and believe in your dreams..."
"Yes?"
"...and follow your star..." Miss Tick went on.
"Yes?"
"...you'll still be beaten by people who spent their time working hard and learning things and weren't so lazy. Goodbye." - Terry Pratchett