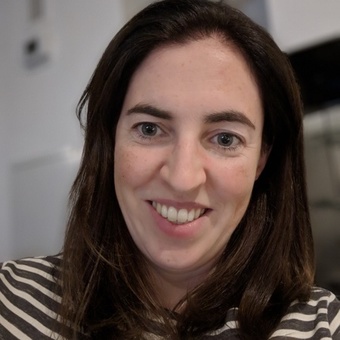 Engineering Manager, Wave Torontor
You got it girl, don't listen to the haters. You are welcome here.
I work with software developers and others in my company to make our product a well engineered piece of software that serves our customer's needs.
I help the developers to make sure the code they write is efficient and well-tested and does what it's supposed to.
WHY DID YOU CHOOSE THIS FIELD?
I was never not going to be working in the software field, there is nothing as interesting or satisfying to me than creating an awesome piece of software or solving a tricky problem. Software engineering lets me work all day on the thing I enjoy the most.
WHAT DO YOU LOOK AT & THINK, "I WISH YOUNGER ME WOULD HAVE KNOWN THIS WAS POSSIBLE?"
I wish younger me knew how much influence software engineers had on their companies and the world. From enabling amazing scientific discoveries, bringing people together using technology or even something small like making a necessary task more pleasant we software engineers are making the world a better place.
WHY DO YOU LOVE WORKING IN STEM?
Software bugs represent a problem for the product, but an opportunity for me to investigate a problem thoroughly, learn something and deliver a solution to a pain-point for our customers. I don't get to do it very much as a manager but when I get the opportunity it's awesome.
BEST ADVICE FOR NEXT GENERATION?
You got it girl, don't listen to the haters. You are welcome here.
"We must believe that we are gifted for something, and that this thing, at whatever cost, must be attained."
– Marie Curie