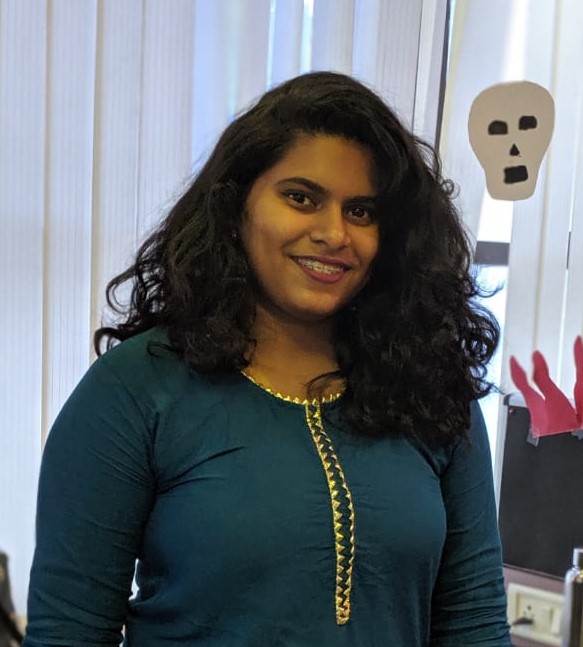 I wear multiple hats at my organization and I'm good at it. I code using Microsoft Technologies, I train interns and new employees, I mentor juniors, I write content for my company's website, I manage people when I have been assigned a project and act as an SME to others.
Why did you choose this field?
I belong to a lower middle class family in India and that means being fascinated with things you can't afford. My school had computer science as a subject and regardless of my score in other subjects I always aced CS. The fact that the computer did what I told it to do, that i could use paint and play games, write programs that would print stuff and do tasks, was awesome to me as a kid. Growing up I din't have a computer or phone but my parents worked hard to get me my first computer, I was very happy and from that day I knew I wanted to know all about computers. Fast forward to today, I'm a successful software engineer.
What do you look at and think, "I wish younger me would have known this was possible"?
I graduated as an Engineer, reaching higher ranks at my job and I earn a good salary; younger me would have never believed it.
Why do you love working in STEM?
STEM is vast, there is learning in everything. I love the fact that i make people's lives easier, I aide in the growth of businesses and that I have the opportunity to do more, to be futuristic, to be hopeful and to contribute towards a cause "Women in STEM". Everyday I read articles and news and look forward to solving the challenges at my work, finding new ways and techniques to solve problems and do research to improve my learning and knowledge.
Best advice for next generation?
Firstly I am happy & grateful to platforms that promote 'Women in Stem' so that the current & next generation have a lot of resources available online to guide them on their journey. My advice to the young girls out there is "Never stop asking questions, the more questions you ask the more curious you will be about the building blocks of life, STEM"
Inspo quote / fun fact / role model
I never loose, I either win or learn - Nelson Mandela