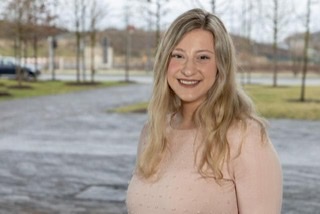 Researcher, SnT, University of Luxembourg
And - Member of Luxembourg COVID-19 task force
Pursue your dream and don't be afraid by obstacles.
My job aims mainly to research the best innovation in ML for industrial partners. Lately I have been working on COVID-19, participated with the ministries in writing reports, doing projections model used for decision-making and gaining funds for creating a simulator of NPI and their impacts on economics and health indicators.
WHY DID YOU CHOOSE THIS FIELD?
First my family always told me that I could do whatever I wanted (becoming president, a minister, a doctor,…). At school I tried once to code and found it fun but didn't want to pursue it, although all my teachers thought I should pursue research. At university, I truly enjoyed ML and found an inspiring lecturer who motivated me into doing a MSc in Data Science. At King's College, I had amazing lecturers and I didn't realise I was one of the few data scientist until I found a job. At university of Luxembourg, they are also trying to inspire girls to join STEM subjects and to give us visibility as much as our male colleagues.
WHAT DO YOU LOOK AT & THINK, "I WISH YOUNGER ME WOULD HAVE KNOWN THIS WAS POSSIBLE?"
I wish younger me would not have been reluctant in joining a computer science subject. In my mind it used to be a fairly male dominated subject.
WHY DO YOU LOVE WORKING IN STEM?
I love the fact that it moves so fast, everyday new stuff are coming around. Everything is inspiring and it is now becoming interesting for businesses as well so funding is no longer an issue in research.
BEST ADVICE FOR NEXT GENERATION?
Pursue your dream and don't be afraid by obstacles. Overcoming them will give you a force that will make you the best you can be.
Believe you can and you're halfway there (Theodore Roosevelt).