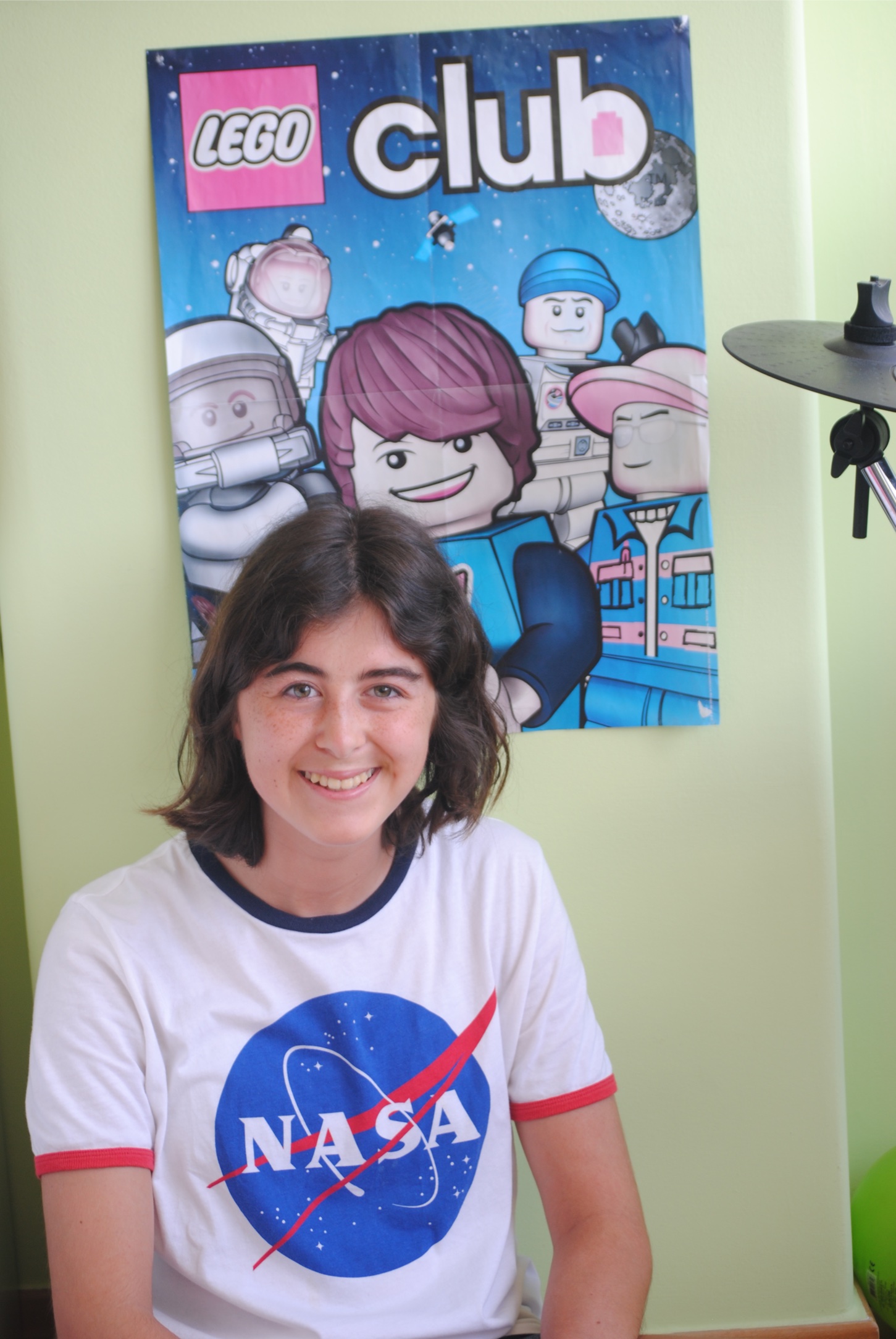 You should never give up, and you need to believe in yourself.
I am studying general STEM at school to get ready for university, where I hope to enter Aerospace Engineering. My biggest dream is to one day become an astronaut, I know it is hard and will be lots of hard work but I am already trying my best to get there.
WHY DID YOU CHOOSE THIS FIELD?
I have always been interested by space, as long as I can remember I have always loved staring at the sky at night and imagining all that is out there, but only at the age of 14 did I realise that I wanted to dedicate my whole life to this, and that I REALLY want to be an astronaut. Space books and movies have made me dream even more about it and Interstellar fascinates me every time! I am doing my best at school to be able to get into aerospace engineering at uni, if not I will go into some other STEM course
WHAT DO YOU LOOK AT & THINK, "I WISH YOUNGER ME WOULD HAVE KNOWN THIS WAS POSSIBLE?"
I have recently done my physics final exam and I had always been afraid of it and thought it would ruin my average but it actually went really well and I'm so glad!
WHY DO YOU LOVE WORKING IN STEM?
I hope to be able to work in STEM, I find it all quite interesting to understand how things actually work, and I'm particularly good at maths and enjoy doing it. What fascinates me the most and amazes me every day is space because there is so much that has yet to be discovered and its all so cool!
BEST ADVICE FOR NEXT GENERATION?
You should never give up, and you need to believe in yourself. It can be tough sometimes but in the end it is worth it and you can do it!
Aim for the moon, even if you miss you'll land amongst the stars