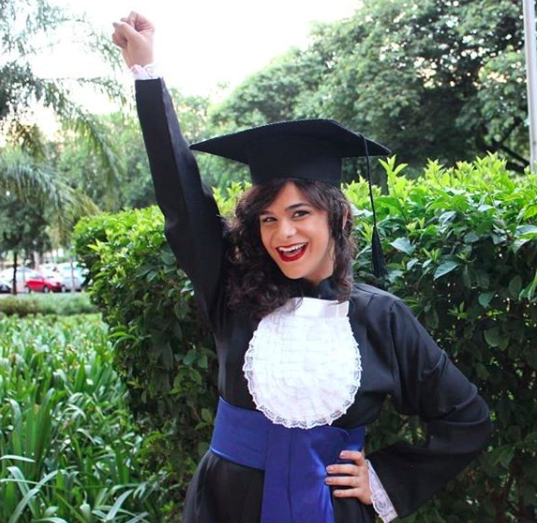 Luiza Carneiro de Rezende
Master's Degree student, Regional Geology, Universidade Federal de Minas Gerais
You can do anything you desire.
My research aim to reconstruct the geological past of a region in Brazil using geochemical data.
WHY DID YOU CHOOSE THIS FIELD?
Since I was a child I was fascinated about science and was curious about maps, dinosaurs and crystals. In high school I decided I wanted to study Earth Sciences and something involving chemistry, that was my favourite subject at school. When I was at university I had many doubts about what field I should chose, since most of my friends were choosing mining and it wasn't a field I liked. During this time I started helping freshmen students and realised I was actually good in teaching. So I decided to purse academic field and become a teacher, as I'm good at teaching, and researcher, as I really love science.
WHAT DO YOU LOOK AT & THINK, "I WISH YOUNGER ME WOULD HAVE KNOWN THIS WAS POSSIBLE?"
WHY DO YOU LOVE WORKING IN STEM?
As a geologist I love being able to work in the field, in laboratories, in offices, writing, calculating, analysing, discovering new things, creating hypothesis... We are able to anything we want to.
BEST ADVICE FOR NEXT GENERATION?
You can do anything you desire, don't let anyone ever say you can't do something just because you're a girl. We can do anything men can and wearing high hills if we want to.
"Who run the world? Girls."