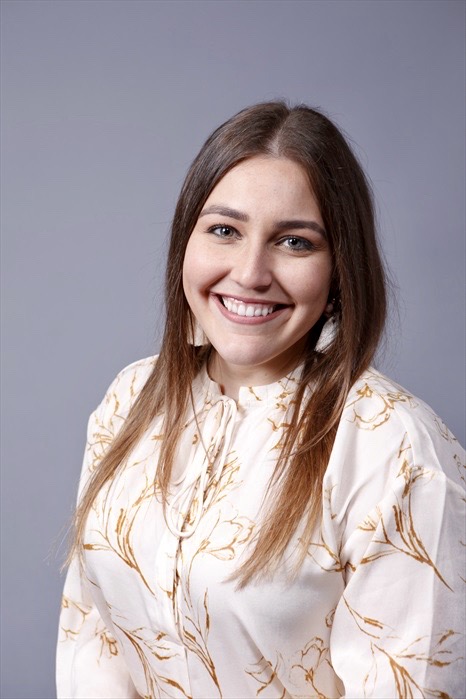 MS Immunology Ph.D. Candidate, Mayo Clinic Graduate School of Biomedical Sciences
Science is not just being in a laboratory.
I'm an immunologist by training working on the development of a non-invasive technique to diagnose and monitor patients with glioblastoma (GBM) brain tumors using small particles called extracellular vesicles (EVs) that can be found in plasma. I'm also an advocate for women and Latinos in science serving on several advisory boards that focus on increasing diversity in science and alerting the public and scientific community about federal and local policies that are relevant to science and Puerto Rico as a member of the "Puerto Rico Science Policy Action Network (PR-SPAN)". My passions are scientific communication, science policy, and science diplomacy.
WHY DID YOU CHOOSE THIS FIELD?
Since early in my career, I was exposed to research and had the unique opportunity of participating in summer internships in different countries including Brazil, Germany with the Nobel Laureate Dr. Harald zur Hausen, and Spain in addition to teaching basic science skills to college students in China. I explored different research areas including biochemistry, botany, and immunology, and felt in love with the latter. A cathartic event that helped me to decide and pursue a degree in immunology was the deaths of several family members and friends due to cancer in the last couple of years. However, I knew that just doing research in a laboratory, although important, was not fulfilling for me. As a woman and Latina in science, I identified several gaps and weaknesses in the way scientists were advocating for women and Latinos in science as well as how science was been communicated to the general public. I also began to feel frustrated by the way politics was influencing science and vice versa. This is why I decided to become more involved in science policy and science diplomacy, where having good communication skills is crucial. In the future, I aim to become an advocate for cancer patients by working in partnerships between countries for the advancement of science, for example, to bring specific types of technologies and immunotherapies to cancer patients worldwide. I would also like to work through science policy with the government to help shape the public policy of my country and the world.
WHAT DO YOU LOOK AT & THINK, "I WISH YOUNGER ME WOULD HAVE KNOWN THIS WAS POSSIBLE?"
Although I have had amazing opportunities in academic research, I wish I have known earlier in my career that with a science degree you can do so much more than research. Fortunately, I discovered this during my master's degree and has allowed me to explore areas that I'm truly passionate about during my Ph.D. journey. When I was growing up in PR I never imagined in a million years that I was going to be able to travel to so many places thanks to science and get to know awesome people that today are mentors to me. I'm thankful and blessed to have had these opportunities and worked hard to earn them. I also wish I had known that embracing my culture and identity as a Latina was going to help me to achieve my goals the way it has.
WHY DO YOU LOVE WORKING IN STEM?
I love that every day is different and comes with a unique set of challenges! As scientists, we are problem solvers and this is a great motivation to have. Also, I love traveling to expose my research to others and at the same time learn from different cultures and diverse points of view. Most importantly, as a Puerto Rican and Latina I thrive to contribute to my community and society in general through STEM.
BEST ADVICE FOR NEXT GENERATION?
I would advise them to explore different areas so they can discover their true passion and to be strategic, and once they have defined their goal, to participate in activities that help them achieve it. Also, to work hard, but not forget to have fun. There is time for everything. Science is not just being in a laboratory ... there are other very important skills: communication, networking, interactions, among others. Lastly, to maintain good relationships with mentors and colleagues. You never know when you'll need help.
"Never forget where you come from, it will always help you know where you are going"