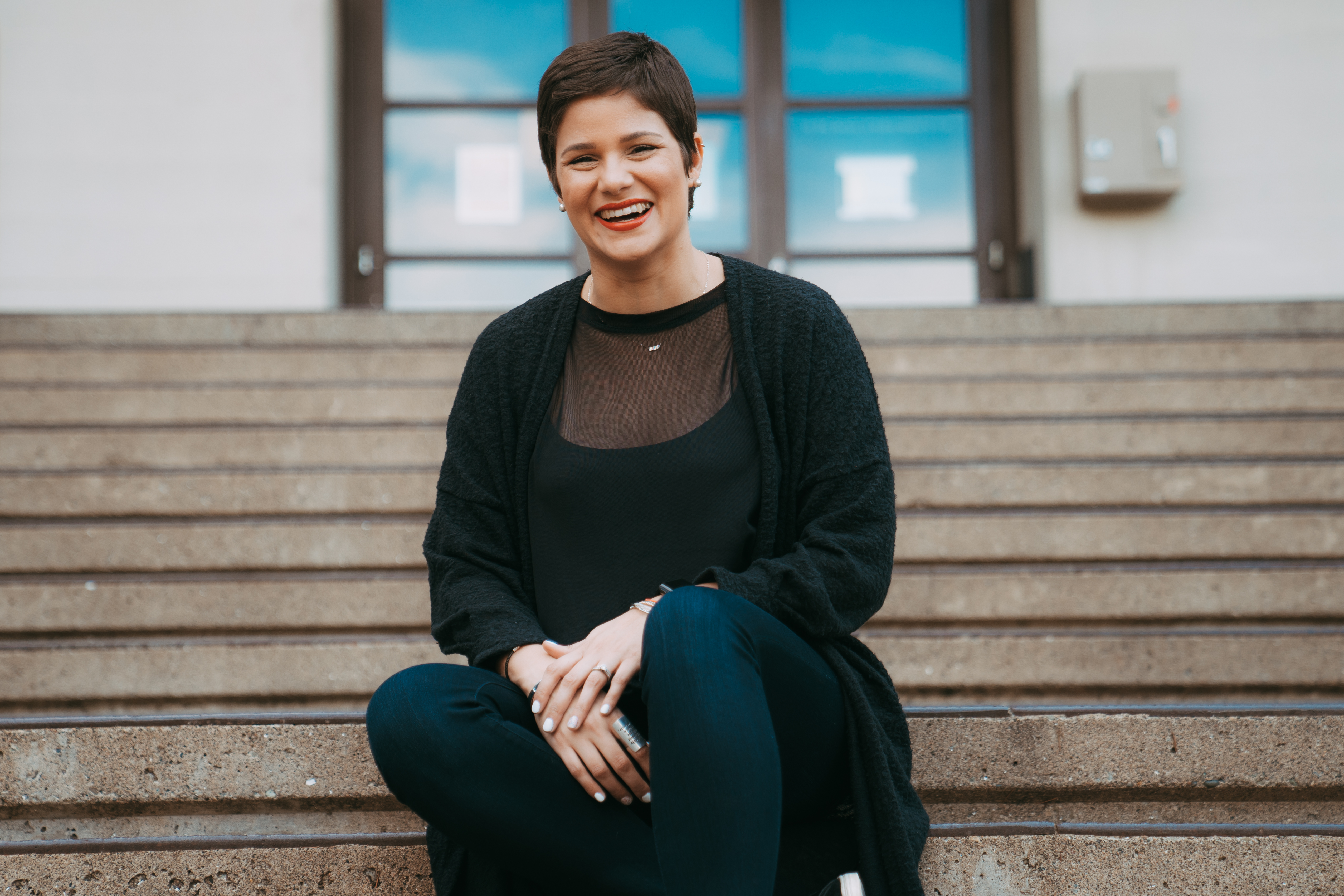 Mónica Ivelisse Feliú-Mójer
Director of Communications and Science Outreach, Ciencia Puerto Rico;
And - Associate Director of Diversity and Communication Training, iBiology
Do not let anyone tell you that who you are.
I use cultura to connect underserved communities with science. As a science communicator, I draw on my training (a PhD in neurobiology), personal background, and culture (a woman from rural Puerto Rico) to make science relevant and relatable, especially to Puerto Ricans and Latinxs. I apply a cultural lens to storytelling to empower people and change stereotypes about science and scientists. To do this, for the past 14 years, I have led multiple science communication efforts—from publishing a book, to producing short films, to training scientists in culturally relevant science communication—with the non-profits Ciencia Puerto Rico and iBiology.
WHY DID YOU CHOOSE THIS FIELD?
When I decided to move to the USA to pursue my graduate studies in 2004, one of my biggest motivators was my desire to return to my homeland and help advance science in Puerto Rico. I thought I would do that as a professor, because at that time it was one of a few careers I knew I could pursue with a PhD. However, doing this would take me many years and I didn't want to wait that long to give back to my community. Luckily. I stumbled upon science communication in 2006. While I was interviewing for graduate school, I met Dr. Daniel Colón-Ramos who had just launched the website www.cienciapr.org. He told me its goal was to bring together people interested in science and Puerto Rico to collaborate and help advance science. As soon as he told me about it, I knew I had to get involved. And it just so happened that the first project I got involved in was a science communication project, a collaboration with El Nuevo Día, Puerto Rico's newspaper of record. I started writing for the newspaper, then helping other scientists do the same. This writing opportunity allowed me to realize that science communication was a potential career and that I loved doing it, and it really opened doors for me to do other different types of science communication. Being a volunteer for Ciencia Puerto Rico, eventually led me to my current role as staff there and to also join iBiology.
WHAT DO YOU LOOK AT & THINK, "I WISH YOUNGER ME WOULD HAVE KNOWN THIS WAS POSSIBLE?"
I wish I had known about science communication earlier. Through it, I have: published a book, helped almost 100 scientists publish more than 700 popular science articles, led CienciaPR's communications campaign about COVID-19, produced 5 short films about scientists of color, and trained hundreds of scientists in culturally relevant science communication, among many other things. I also wish I had known that embracing my cultural and social identities would be assets in helping achieve all of the above.
WHY DO YOU LOVE WORKING IN STEM?
I cherish the opportunity of serving my communities (Puerto Rico, Latinxs, marginalized folks) through science communication. I also love mentoring students, creating spaces and opportunities to support their success in science.
BEST ADVICE FOR NEXT GENERATION?
Do NOT let anyone tell you that who you are or your background is a hurdle that you need to overcome to succeed in STEM. Your identities, culture and life experiences are part of the unique perspectives and skills that will help you succeed in STEM.
"Start where you are. Use what you have. Do what you can." – Arthur Ashe