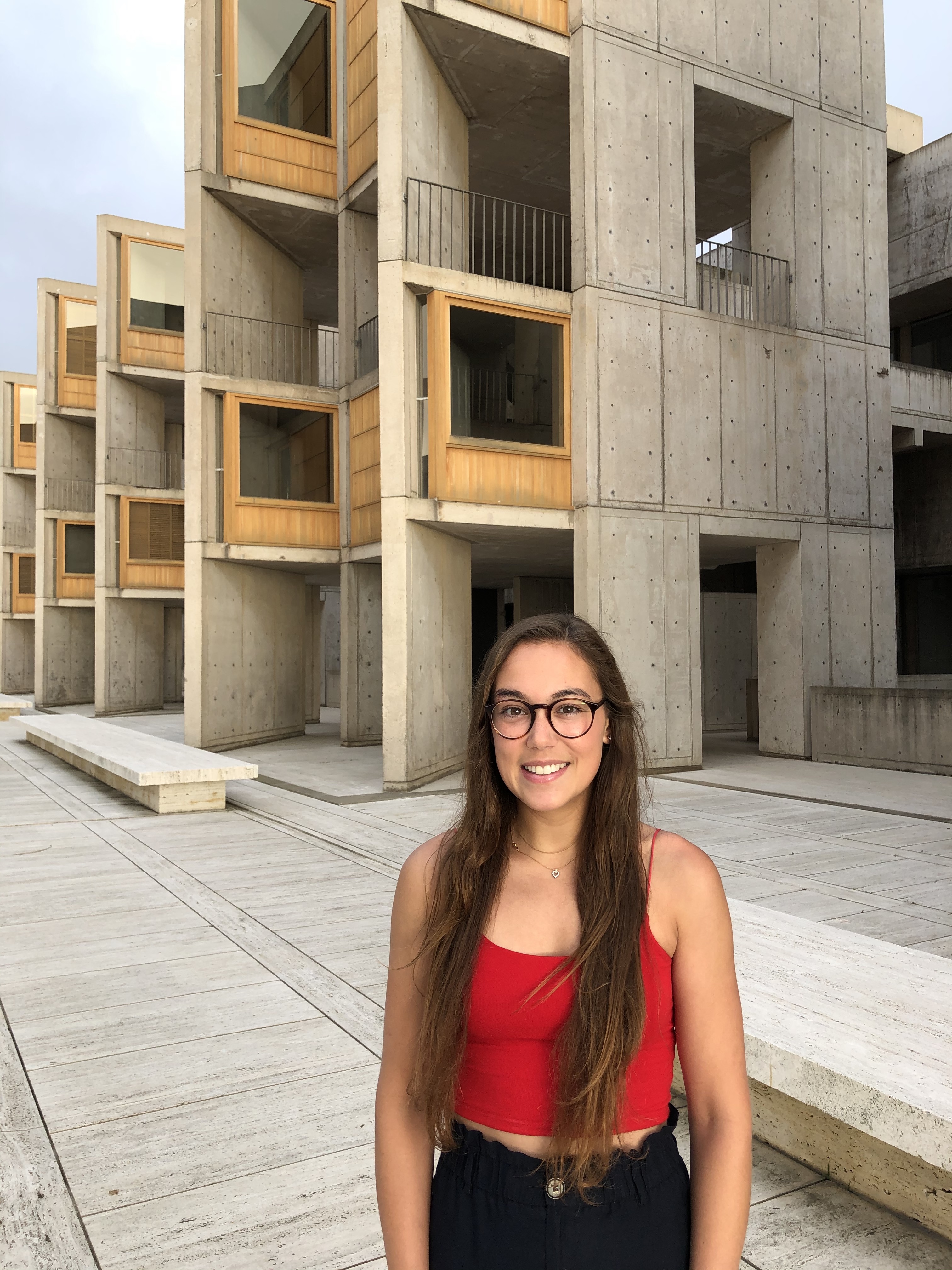 Neuroscience Research Technician, The Salk Institute for Biological Studies, La Jolla
Don't let anyone tell you it's not possible.
I plan and conduct experiments to explore how neural circuits in the brain's of mice drive motivated behaviors such as social interaction, food consumption, and freezing. I am a member of three different project teams in a neuroscience lab and we are collectively working towards improving our understanding of the brain such that one day we can target and manipulate specific neural circuits to treat neurological and psychiatric diseases.
WHY DID YOU CHOOSE THIS FIELD?
I was a competitive track runner in high school and college. Pushing your body to its limits often results in injury, but one of the injuries I had ended up shaping my career trajectory in unforeseen ways. I developed stress fractures in both of my feet that turned into a chronic pain disorder. Living with chronic pain for two years made me interested in pain, neuroscience, and the brain. What is chronic pain? Why is it so hard to diagnose and treat? Though I did recover from my injury, I devoted my studies and career to neuroscience. I have since become interested in how social isolation activates the immune system to lead to neurodegeneration. As such, I will be pursuing my MD-PhD in neuroimmunology at Washington University in St. Louis starting in the fall of 2020.
WHAT DO YOU LOOK AT & THINK, "I WISH YOUNGER ME WOULD HAVE KNOWN THIS WAS POSSIBLE?"
I started a diversity seminar series while I was a technician at the Massachusetts Institute of Technology, and I have since devoted much of my time outside of lab to teaching my community how to create and edit Wikipedia pages to address the dearth of women and underrepresented minorities on Wikipedia. I never thought I would have had the chance to teach the MIT community about bias and discrimination, and I also never imagined I would be impacting representation in the STEM community through Wikipedia!
WHY DO YOU LOVE WORKING IN STEM?
I love working in a team, and research is all about teamwork. I love trying to understand the data we gather, its like a fun puzzle that could impact human health one day. And I love getting to discover new things each day that biology has kept a secret until we decided to ask the right question.
BEST ADVICE FOR NEXT GENERATION?
Don't let anyone tell you it's not possible. If you are passionate, hard working, and find the right mentors, you can be whoever and whatever you want to be.
"Live in the present and make it so beautiful that it's worth remembering."