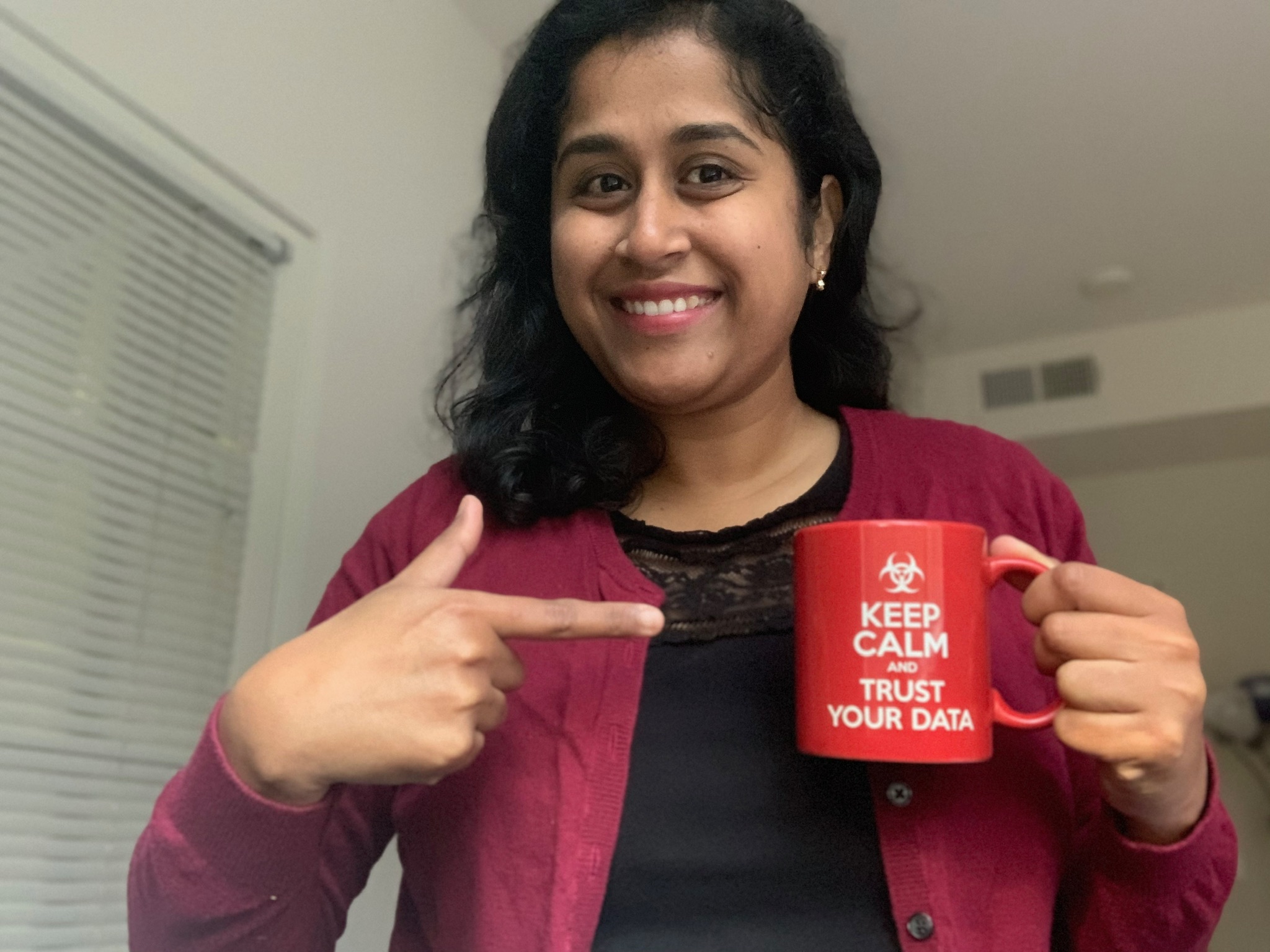 Senior Manager, Oncology Commercial Insights, Amgen
A career in STEM equals power. Plain and simple.
I help make sound business decisions based on data and identify opportunities to serve more patients using innovative oncology drugs
WHY DID YOU CHOOSE THIS FIELD?
I have always been a believer in having a well-rounded skill set and diverse interests. As a result, my trajectory is a little unusual (going through a PhD and then ending up in the commercial side of biopharma). However, I would say several formative experiences shaped this path I am on - right from the ambition that's characteristic of small-town Indian upbringing, super supportive family and friends, top notch education as well as the amazing people I've had the chance to work with! So many things aligned and I am so grateful for each one of those.
WHAT DO YOU LOOK AT & THINK, "I WISH YOUNGER ME WOULD HAVE KNOWN THIS WAS POSSIBLE?"
Just that I would travel across the globe to place where I knew no one, get a PhD from Carnegie Mellon and perhaps more importantly, get to experience some of the best moments of my life there!
WHY DO YOU LOVE WORKING IN STEM?
It amazes me how far we've come as humankind in understanding the complexities of science. And yet, it is fascinating how much we don't know. Also personally, I love how you can learn to think as part of a systematic STEM training, and can apply that structured thinking to solving problems in other fields!
BEST ADVICE FOR NEXT GENERATION?
A career in STEM equals power. Plain and simple.
There are few other moments of joy that parallel what one experiences when an idea occurs to you as a result of scientific thinking. And it's worth every bit of the effort! And those ideas, literally, change the world.
Far better it is to dare mighty things, to win glorious triumphs, even though checkered by failure, than to take rank with those poor spirits who neither enjoy much nor suffer much, because they live in the gray twilight that knows neither victory nor defeat.
- Roosevelt