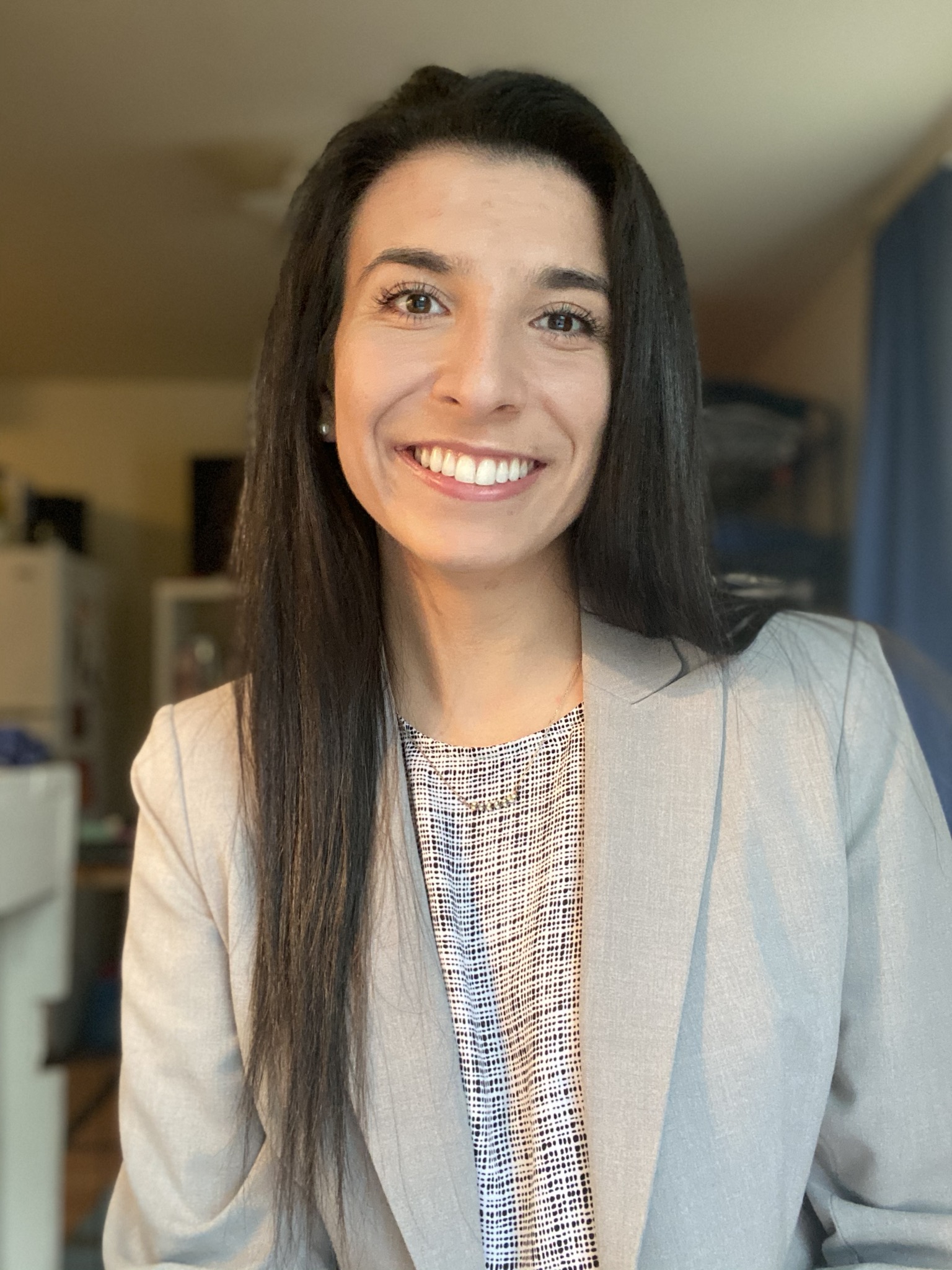 Maggie Smith, E.I.T., LEED GA
Mechanical Designer working for an integrated Mechanical Construction, Engineering, Maintenance and Energy Service Organization
If it feels like you're not taking even the slightest risk, you're too comfortable.
My work as a Mechanical Designer includes surveying, designing, and sizing HVAC systems for buildings. This includes calculating building heating and cooling loads, creating energy simulation models, and developing drawings for construction. My company serves multiple sectors such as K-12 Education, Higher Education, Government, Healthcare, and Commercial. We highly focus on guaranteed energy savings projects and comprehensive planned maintenance agreements.
WHY DID YOU CHOOSE THIS FIELD?
I majored in Architectural Engineering at the Pennsylvania State University. Having always been interested in architecture and enjoying my math classes in high school, this route seemed like the perfect fit for me. Throughout my years of schooling I became more involved in our department with student clubs that worked with professional organizations. I was frequently reassured that Architectural Engineering was a great decision as I met friends, developed relationships with mentors, and pursued various professional opportunities.
WHAT DO YOU LOOK AT & THINK, "I WISH YOUNGER ME WOULD HAVE KNOWN THIS WAS POSSIBLE?"
I had always envisioned graduating from college but I had no idea what exactly it would entail. I am proud to say that I accepted a job in my field weeks before my senior year of college began. Not only did I earn a Bachelor of Architectural Engineering, but along the way I was also able to acquire my LEED Green Associates accreditation and Engineer In Training (E.I.T.) status. Passing my Fundamentals of Engineering (FE) exam in order to achieve E.I.T. status in order to become a licensed Professional Engineer in four years was something I had never even imagined growing up. Thankfully I was able to find a major that fit my interests as well as meet role models that encourage me to reach for the "impossible."
WHY DO YOU LOVE WORKING IN STEM?
One of my favorite aspects of my job is the idea of making people's lives easier by paying attention to everyday details the typical building occupant might not necessarily notice. The space temperature, air quality, and noise of HVAC systems heavily impact both the productivity and health of building occupants. If we can go in and improve those systems to optimize the user's experience, that's the goal.
BEST ADVICE FOR NEXT GENERATION?
If it feels like you're not taking even the slightest risk, you're too comfortable. You should try to continually learn and progress in anything you do. Act like a sponge and don't get discouraged easily. Absorb information and apply what you learn in an effort to solve the problems you come across.
"What makes you different or weird, that's your strength." - Meryl Streep