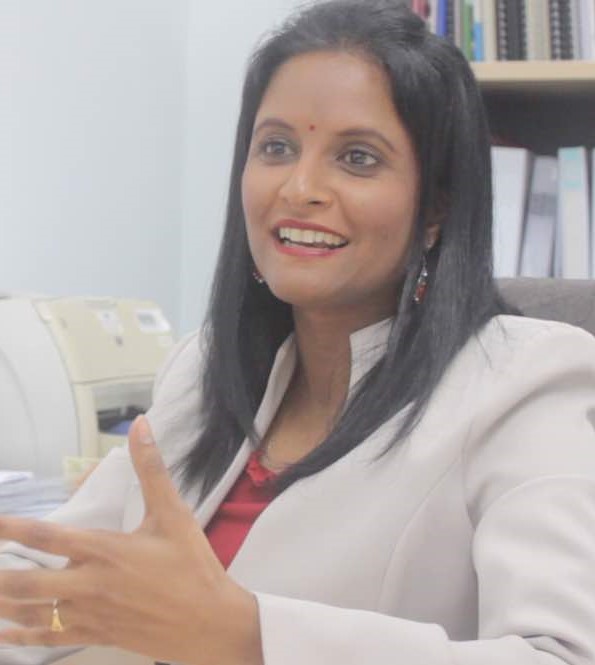 Global Coordinator,
International Service for the Acquisition of Agribiotech Applications (ISAAA)
This century is for girls to soar higher and cross all barriers.
I am a science communicator. With training in microbiology, biochemistry and biotechnology, I am able to shape public opinion to understand, appreciate and accept science. This is important to embrace new beneficial technologies, eliminate pseudoscience, develop science-based policies and regulations, inspire young people to pursue STEM, and develop science as an economy driver.
WHY DID YOU CHOOSE THIS FIELD?
I was searching for a career since I graduated with my Masters degree 1997. It took me seven years to find my calling. After working for an MNC, international organisation, and local private companies, I finally found my calling at the Malaysian Biotechnology Information Centre (MABIC). I saw a huge void in getting science to the public and key decision makers. I saw how lack of science knowledge influenced bad decision making among the public and policymakers. I saw how science communication is only seen as making science look cool. I also noticed that this field is not a priority and takes a backseat, although it determines the success of research and bringing it to the market. I then decided to do my PhD in science communication and became the 1st to be trained in this field in Malaysia. This led me to many initiatives to bring science to the public and for science-based policy decision. It is still a tough ride as there are no formal training and funding for science communication in many countries.
WHAT DO YOU LOOK AT & THINK, "I WISH YOUNGER ME WOULD HAVE KNOWN THIS WAS POSSIBLE?"
I founded the 1st science newspaper in Malaysia, The Petri Dish, www.thepetridish.my. I also founded the Asian Short Course on Agribiotechnology, Biosafety and Communication. Co-founded Science Media Centre Malaysia, www.sciencemediacentremalaysia.com. Developed a structured science communication training module and I am eager to start microcredential course on science communication at a local university. As a international consultant for UN FAO's biosafety project in Sri Lanka, I developed their national biosafety communication strategy. I wish I knew about science communication much earlier and wish I did my PhD earlier so I had more time to accomplish many more things in this field.
WHY DO YOU LOVE WORKING IN STEM?
STEM is amazing and fascinating. It is the basis of live and universe. Everything we see around us is science from cooking, eating, driving, even sports ans leisure. It gives us all what we need - livelihood, food, leisure, medicine and wellbeing, comfort and answers our curiosity. I wake thinking what more can I do in my field? What else can I leave as my legacy for the future generation? I am excited about my work and field everyday.
BEST ADVICE FOR NEXT GENERATION?
We see global challenges everywhere - diseases, pests, climate change, energy depletion, need to conserve the environment etc. And we read about the Sustainable Development Goals. The field that could offer solutions to all these is STEM. Girls have everything it takes to excel in this. Even in the past when girls were deprived of freedom and education, we have many women who excelled and contributed to many STEM fields. This century is for girls to soar higher and cross all barriers. If women could excel in STEM a century ago, there is nothing stopping us to leave our footprints in STEM and be counted.
"Too many but here is one: You have to learn the rules of the game. And then you have to play better than anyone else."