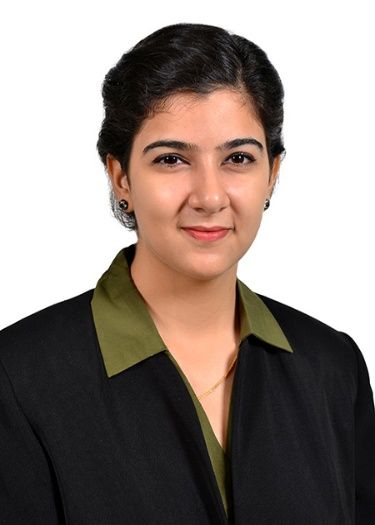 Research associate, Aga Khan University
And - starting General Surgery Residency, Howard University Hospital
I am a doctor; a healthcare worker; a researcher; and soon to be a surgeon. My work involves not only taking care of the sick patients but also taking care of their relatives/friends/loved ones who accompany them; making sure that they are involved in the process of taking care of the sick. Not only that, as a female upcoming surgeon, I serve as a mentor for so many female medical students and graduates who wish to pursue surgery as a career. I have worked for the establishment of an Association of Women Surgeons in Pakistan to serve as a platform for female medical students, trainees and fulltime surgeons to help them attain equity in this seemingly male-dominated field. I also do research to make an impact through my studies on a much larger population that is beyond my reach. One of my first papers, 'Cultural Barriers for Women in Surgery: How Thick is the Glass Ceiling? An Analysis from a Low Middle-Income Country' is the first of its kind in Pakistan, serves as the first steps towards breaking the glass ceiling.
WHY DID YOU CHOOSE THIS FIELD?
I was inspired by my mother who is also a doctor, because of the way she took care of my father when he was diagnosed with Stage 4 Colon Cancer. I was in my early teens when my father was diagnosed. I strongly believe that after God, it was her better judgement and care that led to him outliving the 6 months he had been given at the time of diagnosis and living for almost 10 years after diagnosis with quality life.
My mother is one of the best doctors I have ever seen - because the nurturing care and attention that she gives to her patients goes a long way further than what any medication or surgery can achieve. Unfortunately, she wasn't able to specialize in any field of medicine because of domestic responsibilities but that did not keep her from using whatever she had learnt during medical school and internship to make the best decisions for her family's health. Even today, I trust her medical knowledge more than mine, even though she graduated almost 30 years ago.
WHAT DO YOU LOOK AT & THINK, "I WISH YOUNGER ME WOULD HAVE KNOWN THIS WAS POSSIBLE?"
To be honest, EVERYTHING! There was a time in my life when our financial situation got so bad, I doubted whether I will be able to finish high school. With my father's disease, I used to live each day as my last because I did not want to think about a future where he wasn't around. With his multiple surgeries and chemotherapy, I had to take the household responsibilities as my mother took care of my father and that meant possible compromise on my studies and exams that would determine my future.
I wish the younger me knew that despite those painful years, I would make it. I would not only pass my exams with flying colors but also make it to the most competitive medical college in the country. I wish the younger me knew that despite what everyone said about it being close to impossible to get into a surgery program in the US, I would make it. Not only that, but I will make it into a categorical spot as an international medical graduate (IMG)- a spot only 5% IMGs manage to get in Surgery residency in the US.
Though I am sure, even if I told the younger me all this, she would have found it all to be too good to be true.
WHY DO YOU LOVE WORKING IN STEM?
I look forward to possibly making a difference in the life of other people in whatever I can do. It makes all the effort, the struggle, the pain worth it when you know that you made a difference in the life of even one other human being.
BEST ADVICE FOR NEXT GENERATION?
'Don't be afraid.' It was an advice from a dear mentor. And I repeat this to myself every single time I think about taking a risk in my career path.
"Never argue with stupid people, they will drag you down to their level and then beat you with experience." - Mark Twain