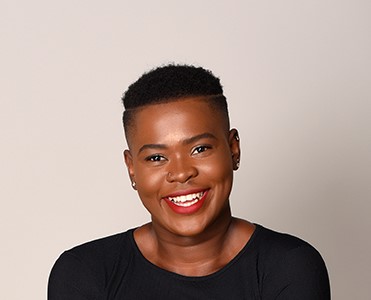 Medical Doctor, Emergency Surgical Centre
The possibilities in STEM are endless. Do not settle or limit yourself.
As a doctor and a trainee in surgery, my everyday job is to save lives or at least try. Because of what I (and the team) do every day, someone's mom, dad, child, sibling, husband, wife or friend gets a chance to go back to their loved ones.
WHY DID YOU CHOOSE THIS FIELD?
To be honest, I wasn't one of those people who had a dream of becoming a doctor. Towards the end of high school, my two top career choices were medicine and engineering but I loved the idea of medicine more. I started med school and my one goal was to just complete it and see where life takes me. But along the way, I realised I loved helping people. I started to see that it was much more than just a degree. I fell in love with surgery in the very beginning. It felt to me like a mix of science and art- both of which really appeals to me. I realised I could actually make a difference and have a career that is absolutely fulfilling.
WHAT DO YOU LOOK AT & THINK, "I WISH YOUNGER ME WOULD HAVE KNOWN THIS WAS POSSIBLE?"
That everything is possible and that I could be so much more. I wish younger me had realised that there were so many other rewarding parts of STEM that you could even merge together.
WHY DO YOU LOVE WORKING IN STEM?
Working in STEM gives me an opportunity to challenge myself and learn something new everyday, and to contribute to shaping the future and making the world a better place. Everyday is a beautiful day to save lives.
BEST ADVICE FOR NEXT GENERATION?
The possibilities in STEM are endless. Do not settle or limit yourself. You can contribute to change in so many ways so dream BIG. Because your dreams are valid. STEM careers can be very demanding or challenging but it is also incredibly rewarding.
''Don't just get involved. Fight for your seat at the table. Better yet, fight for a seat at the head of the table''-President Barrack Obama