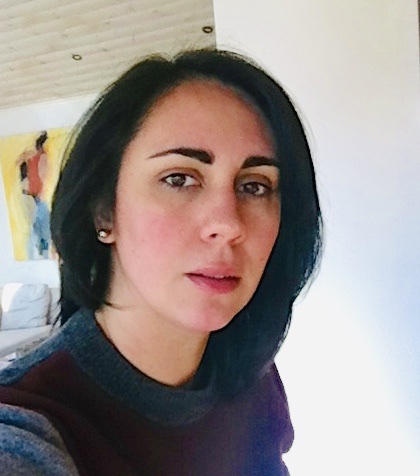 Geologist
Oil & Gas Industry
Everybody can do sciences. Boys and girls can do it exactly the same.
My job is finding hydrocarbons (oil and gas) using all available techniques and tools, from seismic data, electromagnetics, cores from old wells... Let's say, it is a subsurface detective job.
WHY DID YOU CHOOSE THIS FIELD?
My father is physicist and strongly passionate about sciences and engineering. He passed this passion to both my brother and myself.
Hanging at his working room there was a beautiful tectonic plate map which always made me to find out more about geology.
He was also the best guide one could have, when visiting a natural science museum.
I also had the luck of having passionate science teachers, all of them women. They always encouraged me to study science and/ or engineering.
Few times, I've hear people telling my father, he should not encourage me so much about becoming an engineer, that it is a man work. He was even told, that I should not get a university degree, but rather find a husband. He always answered "she will be whatever she wants, she can be an engineer, an astronaut or a hairdresser, and what ever she decides, I will support her all time, because she is capable of, and I am proud of her"
WHAT DO YOU LOOK AT & THINK, "I WISH YOUNGER ME WOULD HAVE KNOWN THIS WAS POSSIBLE?"
I had the lucky situation of supportive parents and the possibility of high degree studies, that had me in a very comfortable situation.
I got offered a PhD position in an very good university, which I declined fearing I was not good enough or ready enough, and meaning personal sacrifices. I should have gone out of my comfort zone, but I didn't. I do not regret my decision, it made me take other path. But I clearly learnt that the highest barrier on my way, it is usually myself.
WHY DO YOU LOVE WORKING IN STEM?
Sciences are universal language and it is open to everybody! Every one can do sciences, even at home.
Everyday I learn something new about our wonderful planet and makes me realize, how small we really are.
BEST ADVICE FOR NEXT GENERATION?
Everybody can sciences. Boys and girls can do it exactly the same. Do not let anyone tell you different, do not tell yourself different.
Go out of your comfort zone and seek for support if needed.
Encourage others to pursue STEM careers.
And do not change the way you are, your femininity has 0% relation with your capacity for STEM.
Carl Sagan spoke fluently between biology and geology and astrophysics and physics. If you move fluently across those boundaries, you realize that science is everywhere; science is not something you can step around or sweep under the rug (Neil deGrasse Tyson)