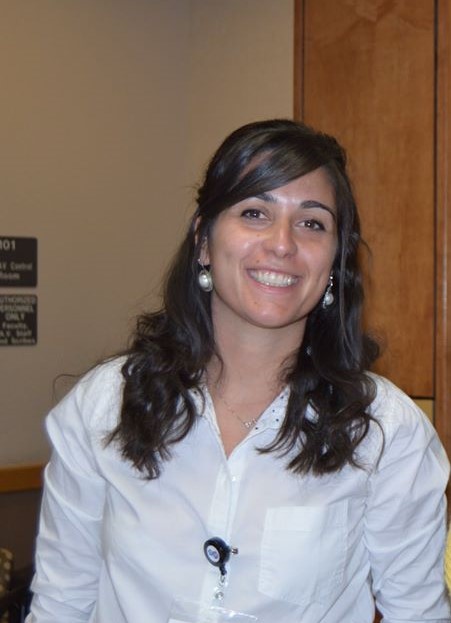 PhD candidate at Texas Tech University Health Sciences Center
Step by step you will reach the tip of the mountain.
I am a researcher in the neuroscience and pharmacology working in the pain field. I focus on a particular brain structure critically involved in the emotional negative component of pain, the amygdala, and how its manipulation contributes to mitigate pain. I perform electrophysiological, behavioral and optogenetic assays to study the beneficial effects of pharmacological strategies for pain relief.
WHY DID YOU CHOOSE THIS FIELD?
I decide to get in this field when I was on my third year of college during my amazing Erasmus experience in Nantes, France. In particular, during the pharmacology lab I was investigating the effects of specific drugs on animal behaviors, and I was fascinated by the beauty of the pharmacology. That was the moment I realized what I wanted to do and became. This feeling was then confirmed when I performed my first in vivo electrophysiological experiment and I could measure a single unit (neuron)-activity. Since then I have always been working in the neuroscience field. Our brain is amazing! It is fascinating how much we learned about brain and all its functions, and how much we still need to discover.
WHAT DO YOU LOOK AT & THINK, "I WISH YOUNGER ME WOULD HAVE KNOWN THIS WAS POSSIBLE?"
Science is tough! Sometimes things don't go the way you want but never give up. I have made a few achievements that I never thought I could do because at some point I decide to make a big change in my life, so I would tell to my younger me not to be afraid of changes, and just jump on the train when it is passing, and always stay strong and positive because eventually everything will make sense.
WHY DO YOU LOVE WORKING IN STEM?
I like STEM because it is never boring. New discoveries keep me alive, interactions with other researchers always inspire me to do better, and life in lab is just super exciting!
BEST ADVICE FOR NEXT GENERATION?
Work every single day on something you believe you can achieve even though it looks hard, and step by step you will reach the tip of the mountain.