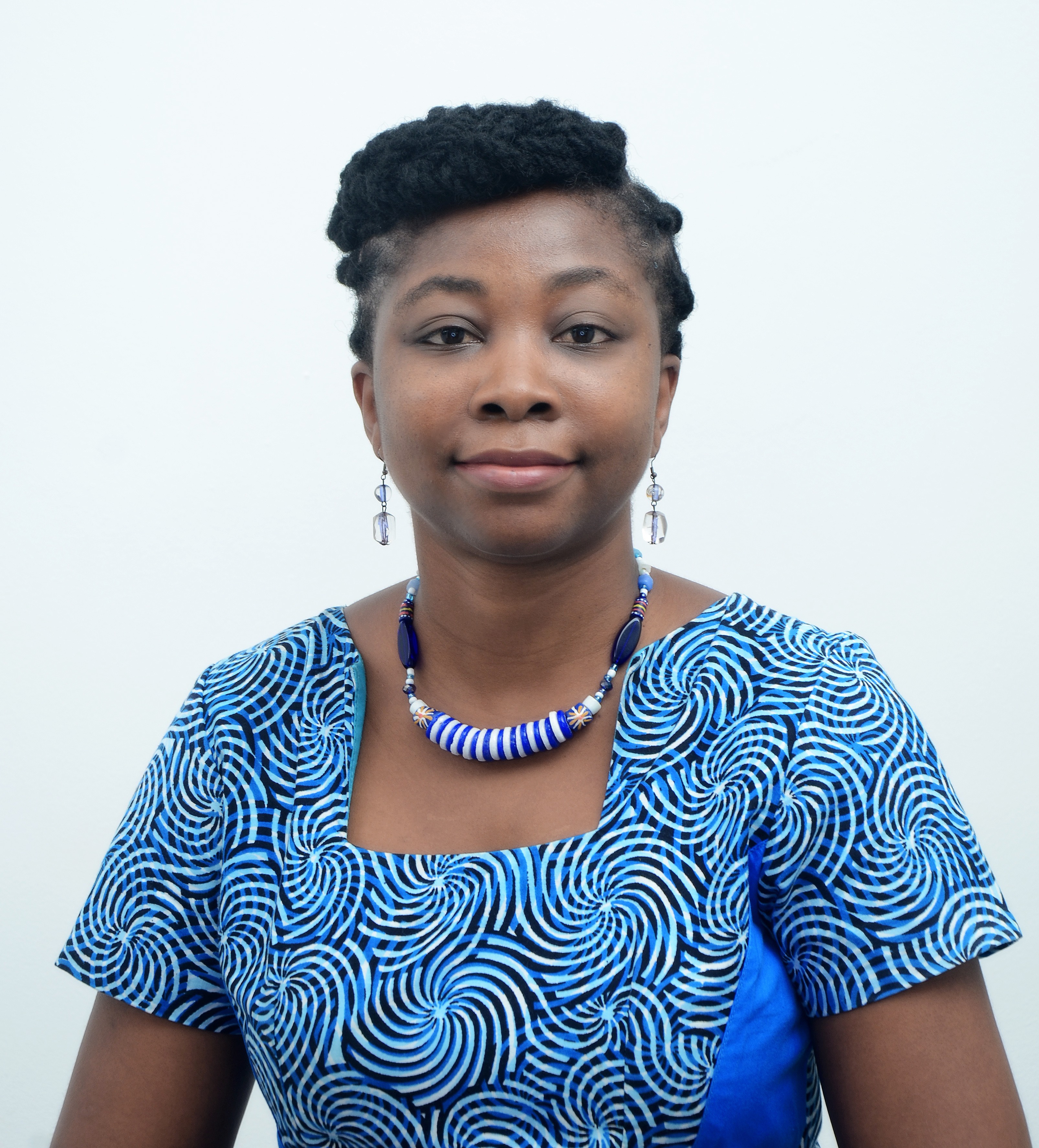 Associate Professor, Kwame Nkrumah University of Science and Technology
Be your best authentic self and don't allow anyone to put you down or stop you, not even yourself
I teach chemistry at both the undergraduate and graduate levels. My research work involves analytical sample preparation, determination of levels and fate and interaction of inorganic (heavy metals) and organic (PAHs, POPs) contaminants in water, food, soil and the atmosphere and has many over 30 publications to her credit.
I am presently a work package Leader of the SHEATHE PROJECT a 7 million Danish Krone DANIDA-funded research collaboration between the Department of Chemistry, Kwame Nkrumah University of Science and Technology, (KNUST), Ghana and Aarhus University, (AU), in Denmark on "Xenobiotic substances and heavy metals in the environment. The project seeks to investigate the dispersal and effects of heavy metals and xenobiotic substances in the Ghanaian environment, primarily from rapidly increasing activities in the informal economic sectors such as artisanal mining (ASM) and management of waste electronic and electric equipment (WEEE).
I also perform some administrative duties and an active participant of Women in STEM-Ghana (WiSTEMGh) initiatives on campus, and currently the Editor in Chief of the Newsletter of WiSTEMGh.
WHY DID YOU CHOOSE THIS FIELD?
I was born to educationist parents and therefore grew up around books. Living on school campuses which were usually situated in the outskirts gave us an environment very close to nature. Due to curiosity I would wonder into the woods and observe birds and squirrels live their lives in their habitat. That would trigger the quest to know more about how things came into existence and how life is designed which gradually led me to a path of science and a career. PhD in Environmental Chemistry from the University of Bergen-Norway. Apart from teaching and research, I have had training in Science Diplomacy and Science Advice for Policy, and have been on both national and international platforms where science is discussed for better public understanding. I have been involved with the Ghana Academy of Arts and Science in their high school outreach programmes. In recognition of her contribution to public understanding of science, I was featured in the first ever book on 'African Women in Science', a project of the Network of African Science Academies in partnership with the InterAcademy Partnership in November, 2016. In June 2017, during the 67th Lindau Nobel Laureates meeting in Germany, Marian spoke on the same panel with scientists like Prof. Helga Nowotny (Vice-President of the Council of Lindau Nobel Laureate Meetings) and Prof. William E. Moerner (2014 Nobel Laureate in Chemistry). The topic was 'science in the post-truth era'. The discourse echoed the need for scientists to communicate their findings devoid of jargons so that conspiracy theorists will not distort the facts to discredit science and influence public opinion. She has also spoken at the Science Forum of South Africa (SFSA). I have been a member of the Global Young Academy since 2017 and executive meber for 2019/2020, an affiliate of TWAS and AAS and a founding member of the Ghana Young Academy. I was the inaugural recipient of the TWAS F.M Al-Kharafi Prize in 2016 and a Fellow of the Next Einstein's Forum (NEF). I am committed to the mentorship of female university students particularly those in STEM fields, and serves as a role model for young girls at the basic level of their education. I enjoy teaching and loves to share my experiences with the people I encounter. I also enjoy traveling and hiking.
WHAT DO YOU LOOK AT & THINK, "I WISH YOUNGER ME WOULD HAVE KNOWN THIS WAS POSSIBLE?"
Being invited in May, 2020 be part of a high powered panel of the first Virtual UN conference on Science Technology and Innovation (STI) in relation to STI cooperation in achieving the SDGs post-COVID-19
WHY DO YOU LOVE WORKING IN STEM?
Making a difference in the minds of young people by my teaching and being able to mentor some to find themselves and choosing their best career paths is what makes me jump out of bed every morning
BEST ADVICE FOR NEXT GENERATION?
Be your best authentic self and don't allow anyone to put you down or stop you, not even yourself
"Look inward and seek your purpose and when you've found it, you will wake up with a jump, walk with a bounce and give the world a stamp"-Marian Asantewah Nkansah